Cabaret debuted on the Broadway stage in 1966. Written and composed by Kander and Ebb, it's often considered as the lesser known sibling of Chicago. However, as a musical which has taken home three Olivier's, versus Chicago's two, and twelve Tony's (which doubles Roxy and Velma's stash), this piece is no shrinking violet.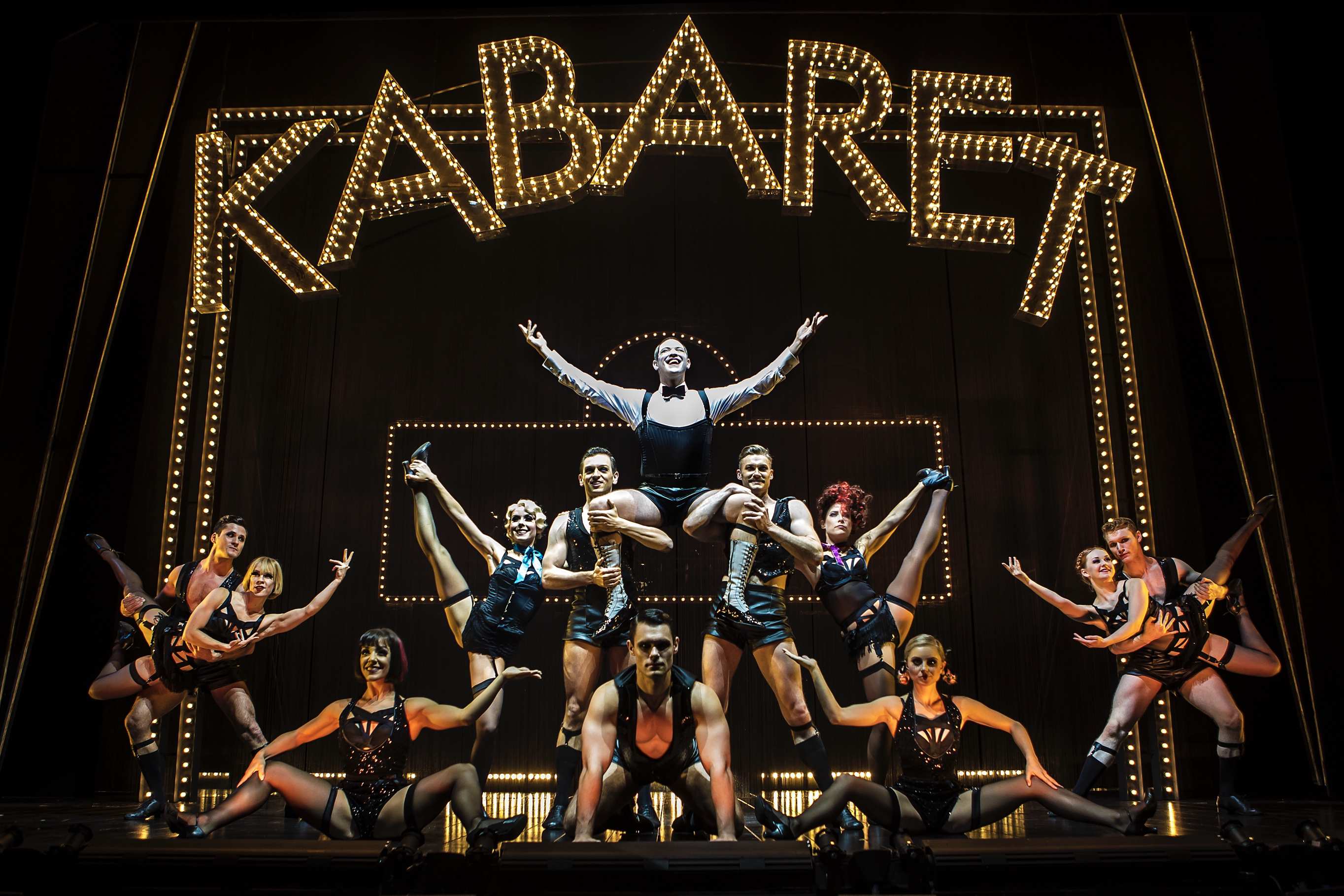 Set in 1931 Berlin as the Nazis are rising to power, Cabaret focuses on the nightlife at the seedy Kit Kat Klub, and revolves around American writer Cliff Bradshaw and his relationship with English cabaret performer Sally Bowles.
There's also a sub-plot involving the doomed romance between German boarding house owner Fräulein Schneider and her elderly suitor Herr Schultz, a Jewish fruit vendor. Overseeing the action is Emcee - the Master of Ceremonies at the Kit Kat Klub, which serves as a metaphor for ominous political developments in late Weimar Germany.
The 1966 original Broadway production became a hit, inspiring numerous subsequent productions in London and New York, as well as the 1972 film of the same name.
First thing's first - this show has a very special place in my heart. I played Herr Schultz (badly!) in a school production - I can't say it was the highlight of my minimal stage career, but I fell in love with the seedy, weird and wonderful - but equally beautiful and heartwarming storyline and, if I'm honest, far prefer this show to Chicago, albeit the latter is more commercially successful in many respects.
The first point of merit is the divine staging and lighting. The team have created a simply stunning space which is as brash and dominant as the piece itself. To create a stage set which transforms from vibrant, indulgent backstreet club to a bare and minimalistic room to let, in-sync with the soundtrack and as much part of the production as anything else is a talent, exposed in all of its virtues tonight.
Another commendable aspect is the choreography which brings a contemporary edge, harking back to the original production but with a more edgy, modern-day slant to it. It was a joy to watch and to immerse yourself in from start to finish.
And then we touch on the casting.
I know the line 'the cast make the show' is overused but in the case of this production its more than justified.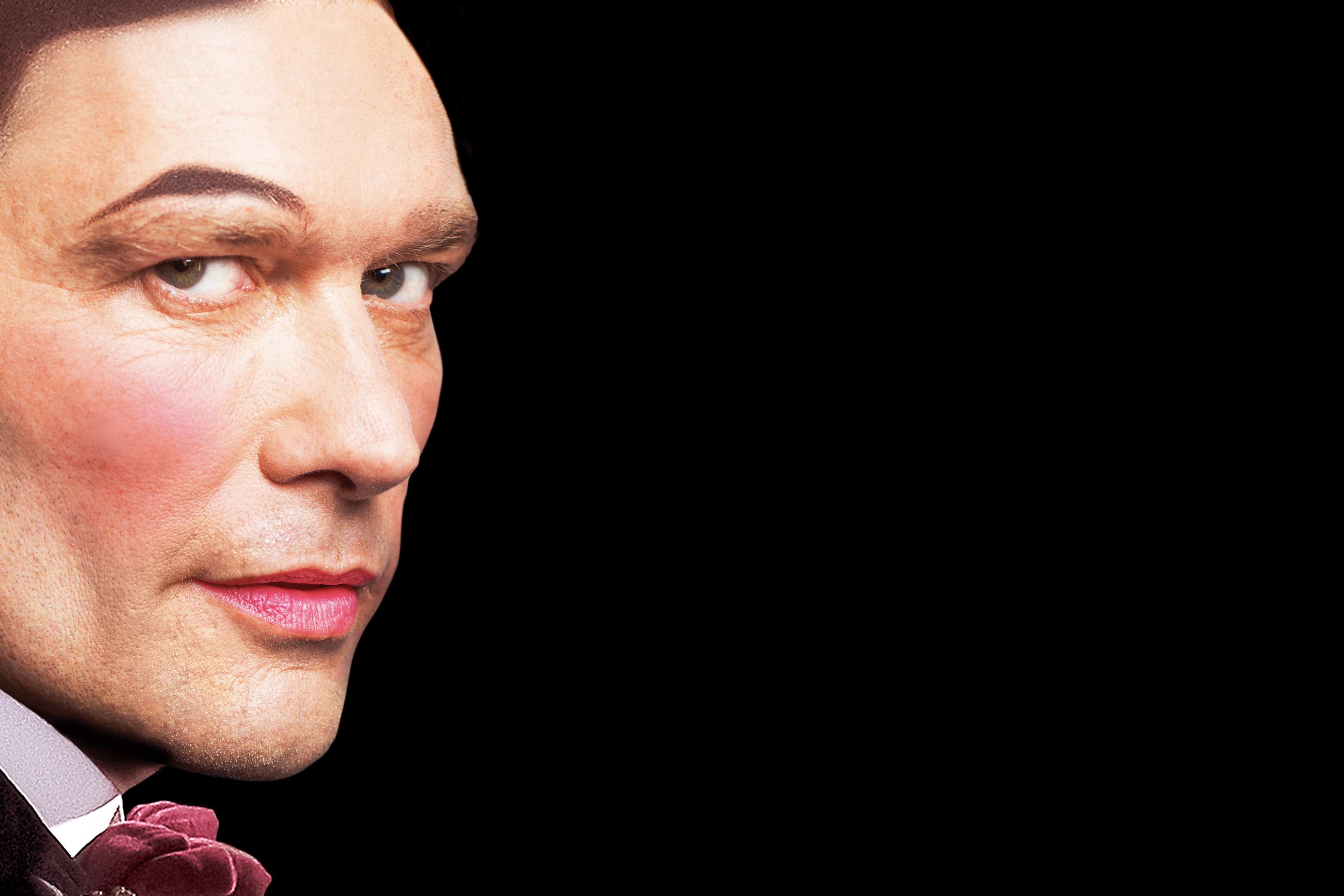 Anita Harris shone as the inimitable Frauline Schnieder; the former matriarch turned hopeless romantic. Torn between her feelings for Herr Schultz (James Paterson) and her loyalty towards her friend-turned-Nazi, Herr Ludwig (Nick Tizzard), this veteran of the stage was simply brilliant from the moment she stepped out of the wings.
Kara Lily Hayworth was last in the area playing Cilla Black - a role about as far away from Sally Bowles as possible! However from her first moments in the limelight she commanded the audiences attention. Drawing on aspects of Liza's original personification, but making the character her own, her voice soared and she was a joy to watch.
However, somewhat predictably, the man who stole the show was John Partridge in a world class interpretation of Emcee. Whoever made the call to cast Partridge is a genius - because this role was written for him. Taking the character from flamboyant and controlling to oppressed and endangered, his physical and vocal ability were simply exceptional.
Particular credit should be given to both Partridge and the wider cast for their OUTSTANDING climax to the show - which I just can't get out of my mind. Unlike so many of its contemporaries, Cabaret has no 'happy ending' or 'megamix finale'. This piece ends horrifically and the stark reality of war, victimisation and concentration camps was stark and laid bare.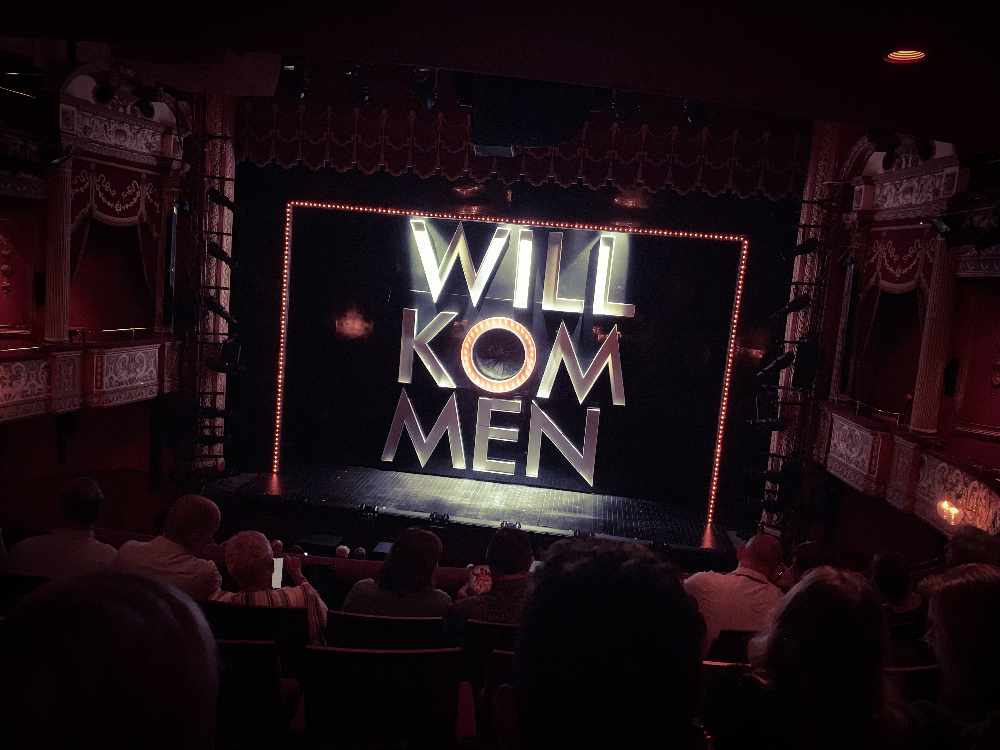 Exposing the way minorities were persecuted and shocking the audience with a depiction of concentration camps had people around the theatre visibly weeping. The show could so easily have compromised for the applause - but should be incredibly proud that it didn't and that's not only credit to the direction of the show but to every performer on that stage who deserved every second of the standing ovation the show received.
This show is certainly not a bubblegum, jukebox show. In many ways it makes Chicago look like Legally Blonde. It's raw, sassy, self-depreciating, sexy, depraved and so many other adjectives...but its also real, metaphorical and funny, and without a shadow of a doubt it's relevant.
If you've never seen Cabaret, now is your chance. If you have - go again, because this production is absolutely the best musical on stage in the UK right now.
Cabaret plays at Wolverhampton Grand until Saturday 7th September 2019. For more information, head to grandtheatre.co.uk.