Calendar Girls - The Musical is based on the 2003 film of the same name which, in turn, is based on a true story. And it's bloody brilliant.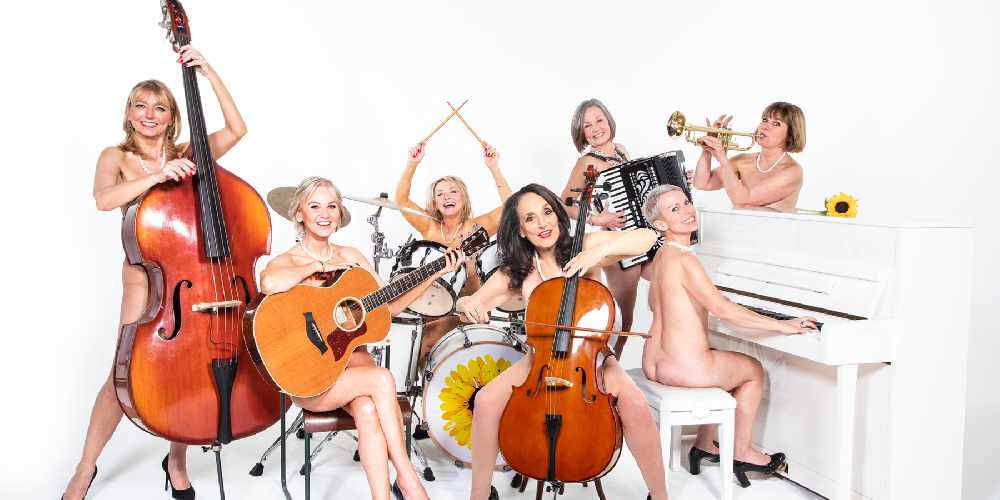 The show, with music and lyrics by Gary Barlow and book by Tim Firth, was originally titled 'The Girls' to distinguish it from the film and subsequent play. It received its world premiere at the Grand Theatre in Leeds in 2015, before transferring to The Lowry the following year and to the West End in February 2017.
Annie's husband John dies from leukaemia at an early age and her close friend, Chris, wants to purchase a comfortable sofa for the visitors' lounge in the hospital where John was treated. She hits upon the idea of printing a calendar featuring some of the members of the Knapely branch of the Women's Institute discreetly posing nude while engaged in traditional WI activities, such as baking and knitting, in order to raise funds.
Her proposal is initially met with great scepticism, but she eventually convinces ten women to participate in the project with her. They enlist one of the hospital workers, an amateur photographer named Lawrence, to help them with the calendar and the rest is - quite literally - history.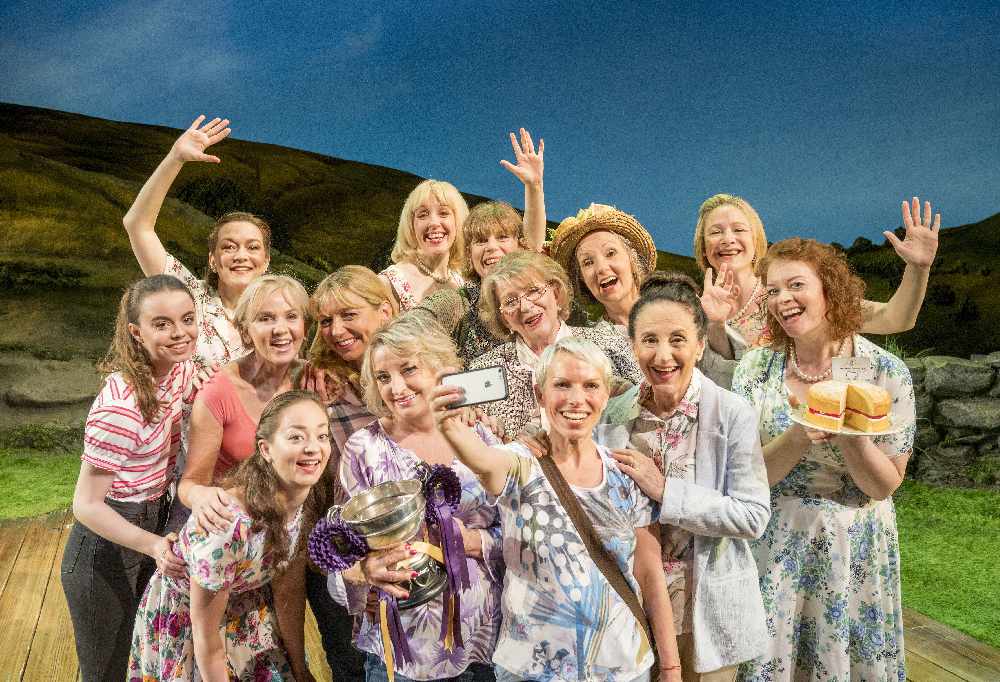 I have to admit, I was sceptical when I heard that someone had set the Calendar Girls story to music. However, if anyone should be trusted with the telling of a Northern tale through song then Gary Barlow has to come pretty high up the list! That said, my concern was whether this would be a gratuitous way to get bums on seats at the expense of a story that stands true in the hearts of the nation.
Let me state, for the record, that Calendar Girls is the most astonishing piece of musical theatre I've seen in years. This production is the most uplifting, devastating, laugh out loud, emotional rollercoaster you'll see on stage - and I LOVE it. One minute I was crying with laughter and the next with heartbreak. This was simply masterclass of musical comedy from start to finish.
What Calendar Girls does beautifully is respect the original piece. It doesn't seek to sensationalise it, nor does it seek to have a big 'Defying Gravity-esque' climax. Rather it gives an additional element to the narrative which develops the empathy you feel towards the characters on stage. These aren't songs for the sake of stringing an audience along - these are really GOOD songs that allow the audience to appreciate the characters feelings where words sometimes won't suffice.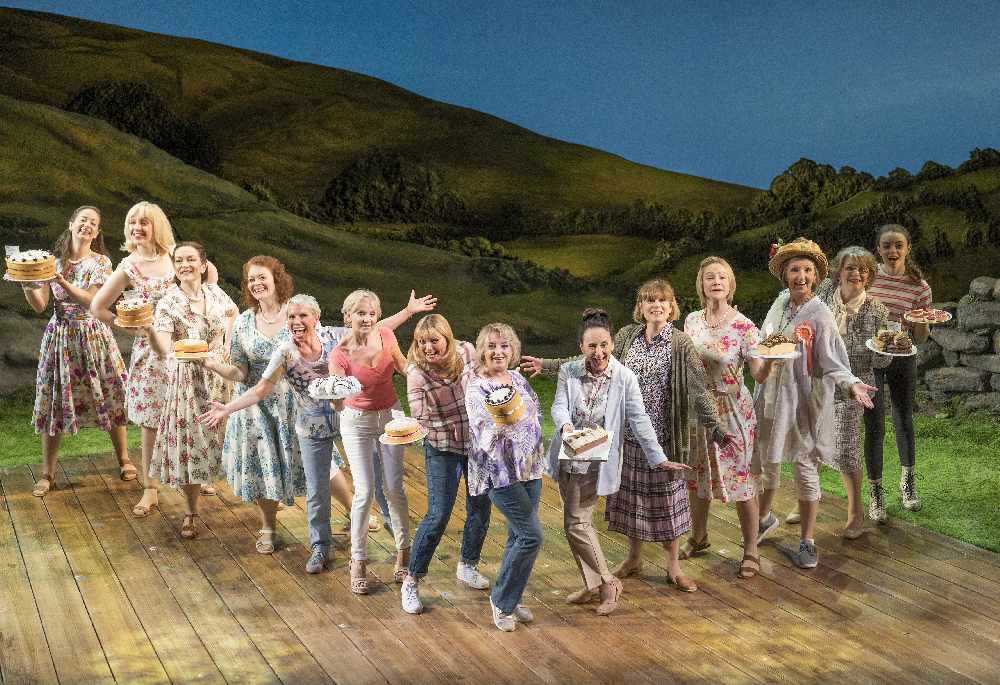 Talking of characters, the current touring cast are simply sublime.
Lisa Maxwell (The Bill, End Of The Rainbow) looks in her element as Celia, harking back to her comedy heritage and often playing opposite Lesley Joseph (Birds Of A Feather, Annie) as Jessie. The duo bounce off each other sublimely and are a joy to watch. Julia Hills (2Point4 Children) and Sue Devaney (dinnerladies) are perfect casting as Ruth and Cora; long being two of the nations favourite comedy actresses, this is a vehicle for them to excel.
However, for me, Rebecca Storm (Blood Brothers, Les Miserables) as Chris and Sarah Jane Buckley (Hollyoaks, Blood Brothers) were simply awesome. With soaring voices, perfect timing and a chemistry that makes you honestly believe they - as with their characters - have been friends for decades. They steal the show and bring the room to tears regularly...but for all the right reasons!
What makes this show sheer perfection is the camaraderie between all 6 'Calendar Girls'. This isn't a piece where one person can shine - it's one where you're reliant on your co-stars to give you the vehicle to deliver your part. The six-some on stage this evening are outstanding, in every sense of the word, and I implore you to buy a ticket.
Calendar Girls plays at Birmingham Hippodrome until Saturday 8th June 2019. For more information, or to get your tickets, head to birminghamhippodrome.com.