Club Tropicana - The Musical is a nostalgia trip, taking you back to the electric 80s, punctuated with a playlist of smash-hit classics.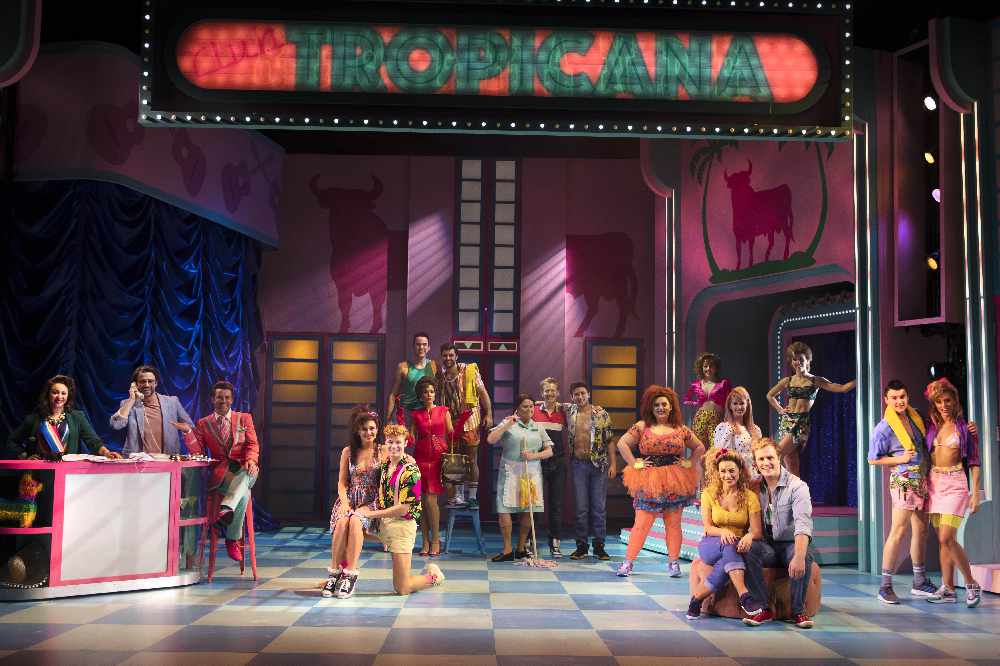 Set in the vibrant Club Tropicana Hotel, which bills itself as the 80s answer to Love Island, a bride and groom get cold feet ahead of saying 'I do'. When they decide to jet off to sunnier climes, little do they know they've checked into the same hotel and we embark on a story which will ultimately discover whether our young lovers decide to go through with the wedding?
First thing's first - this show take the genre of 'jukebox musical' to a whole new level. Set to a soundtrack of iconic 80s pop from artists including Bucks Fizz, Depeche Mode and Culture Club, Club Tropicana is unashamedly camp, neon and over the top - something the audience lap up in droves. This is a simple story, with brilliant music and a guaranteed smile throughout - a sure fire piece of escapism from anything going wrong in 'the real world'.
However, whilst this might not be Shakespearean in it's construct, one thing we don't skimp on is talent. Loosely taking a pantomime-style format, this is a star cast with an undeniable pedigree meaning this production oozes quality and charisma throughout.
Leading the cast is Joe McElderry (X Factor, Joseph and his Amazing Technicolor Dreamcoat) in the role of Garry, the hotel's entertainment manager. Overt, loud and full of jazz hands, McElderry is glorious to watch from the moment he steps on stage. His ability to be both the sweet, innocent boy we remember from talent shows and a vocal powerhouse with a superb energy means he's more than just a safe pair of hands.
Joe is, quite simply, a star and demands your attention from the first note.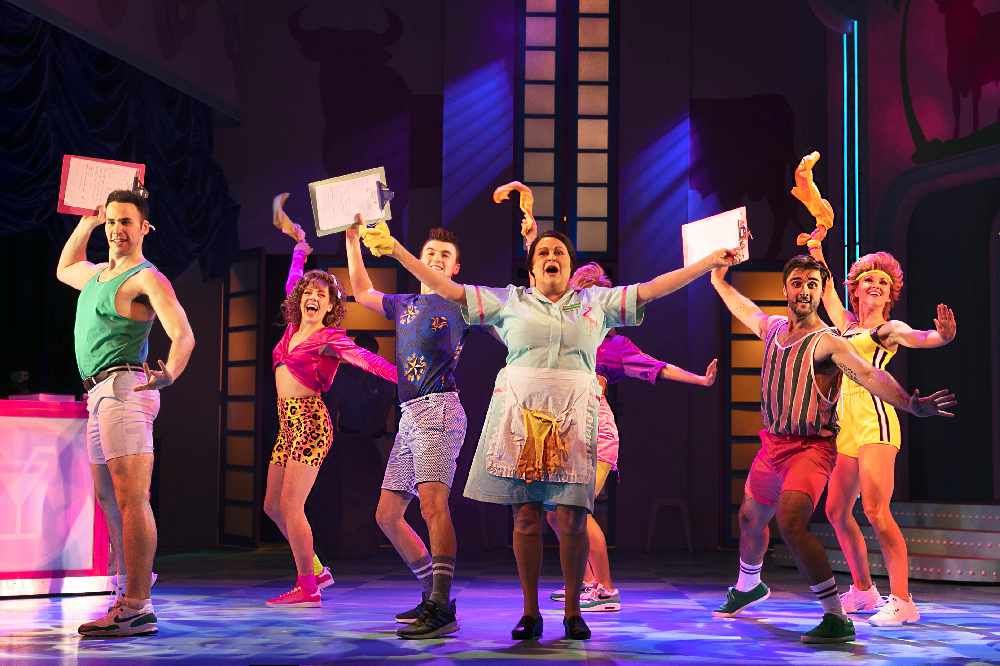 Other notable mentions go to Kate Robbins (Spitting Image, Dinnerladies) as Consuela who is my absolute guilty pleasure. With more than a hint of 'Mrs Overall' about her character, Robbins is a seasoned comedic actress and that shows. This show is innuendo-laden brilliance at times and had the audience belly-laughing a bit too loudly - and most of that happened as a result of Robbins sheer comic brilliance.
Emily Tierney (Eugenius! Wicked) puts in an outstanding performance as Christine. Her dry wit and perfect comic timing means she pays 'bad guy' in a way that balances on the edge of 'panto villain' perfectly. As much as you want to hate the character, Tierney manages to bring an element of likeability to Christine, allowing the audience to empathise and buy into her even more.
Put simply, this production is a camp, crimped, hairsprayed riot that's sure to make everyone smile. Aside from an undeniable desire to get on your feet as the music blasts from the speakers, I can't help but feel the standing ovation during the finale was from a crowd who'd had a thoroughly good night out - not just one who wanted to get to the train station!
Club Tropicana - The Musical runs at Wolverhampton Grand Theatre until Saturday 4th May 2019. For more information, or to get tickets, head online to grandtheatre.co.uk.