We reviewed the previous production of 'Blood Brothers' earlier in its run. This review is an updated version of a previously published one.
---
High energy, high kicking and gloriously glamorous, the acclaimed Watermill Theatre production of 'Crazy For You' bills itself as the 'ultimate feel-good musical' - and I reckon you'd be hard pushed to disagree.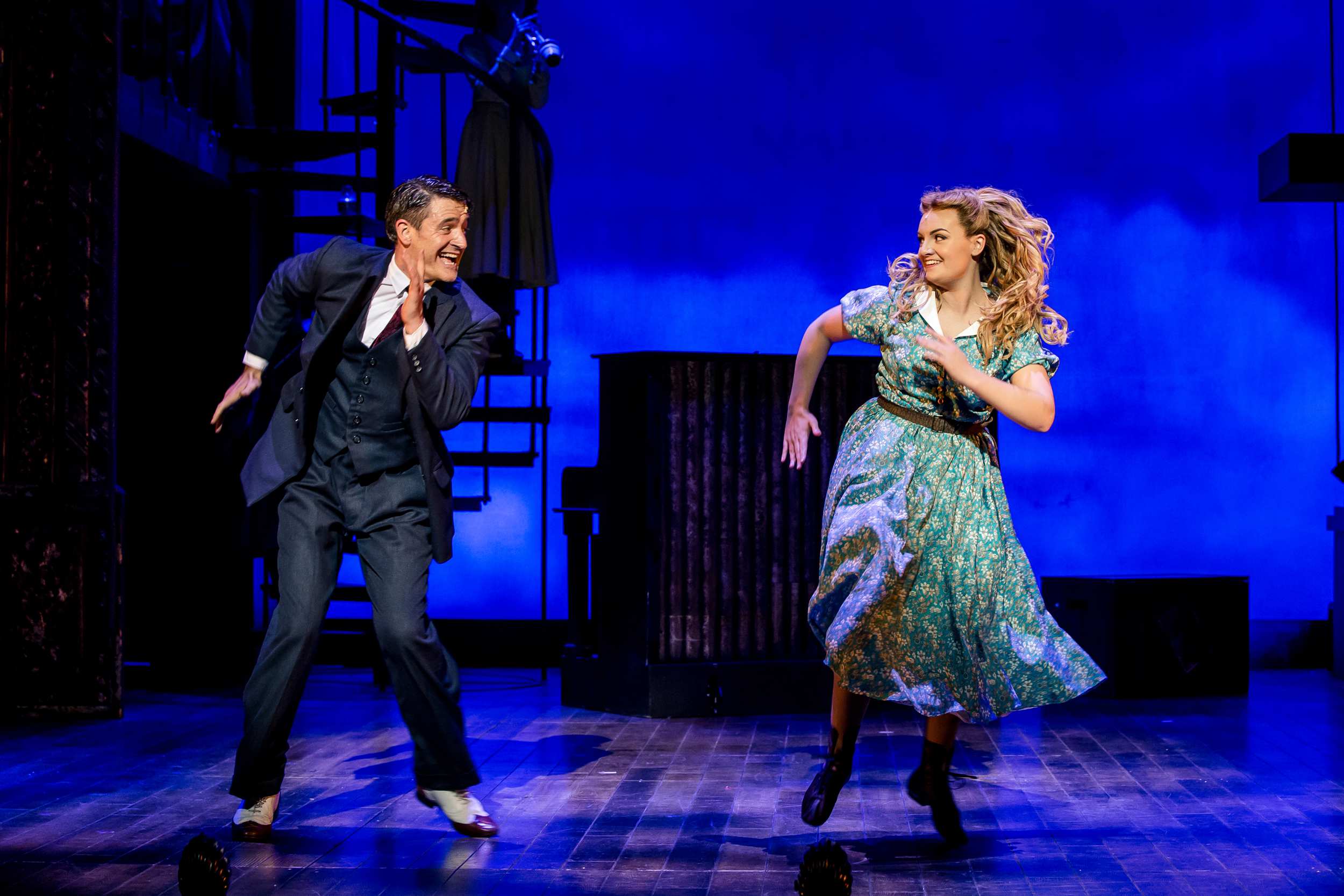 Winner of three Tony and five Olivier awards, the show charts the troubled love story of Bobby (Tom Chambers; Top Hat, Strictly Come Dancing), the son of a wealthy New York banking family and frustrated Broadway hoofer, and Polly (Charlotte Wakefield; Mamma Mia, Sound Of Music) the daughter of the proprietor of a failing theatre in Deadrock, Nevada.
Tasked with closing the theatre down, Bobby chooses to follow his mothers instructions and leave his wife-to-be, Irene (Claire Sweeney; Guys & Dolls, Legally Blonde) to head to Nevada. He falls for Polly and, in the guise of a Hungarian impresario, decides to save the theatre by putting on a show. Mistaken identities, heartbreak, happiness and a wealth of memorable tunes all feature in this exhilarating celebration of the great Broadway musicals.
The first plus point this show has is the score. You'd be a fool not to take your seat with high expectations - after all, any show with a soundtrack straight from the Gershwin Brothers songbook is bound to be a success. But there's something about 'Crazy For You' which puts all the songs in exactly the right places at exactly the right time.
The list is nothing short of impressive; 'I Got Rhythm', 'They Can't Take That Away From Me', 'Nice Work If You Can Get It' and 'Embraceable You' all feature along the way and the performance of each is sublime. The addition, in this run, of actor-musicians to make up the ensemble is a stroke of genius. It adds a dimension of brilliance and credibility to proceedings that means we invest more of ourselves in the show as a result.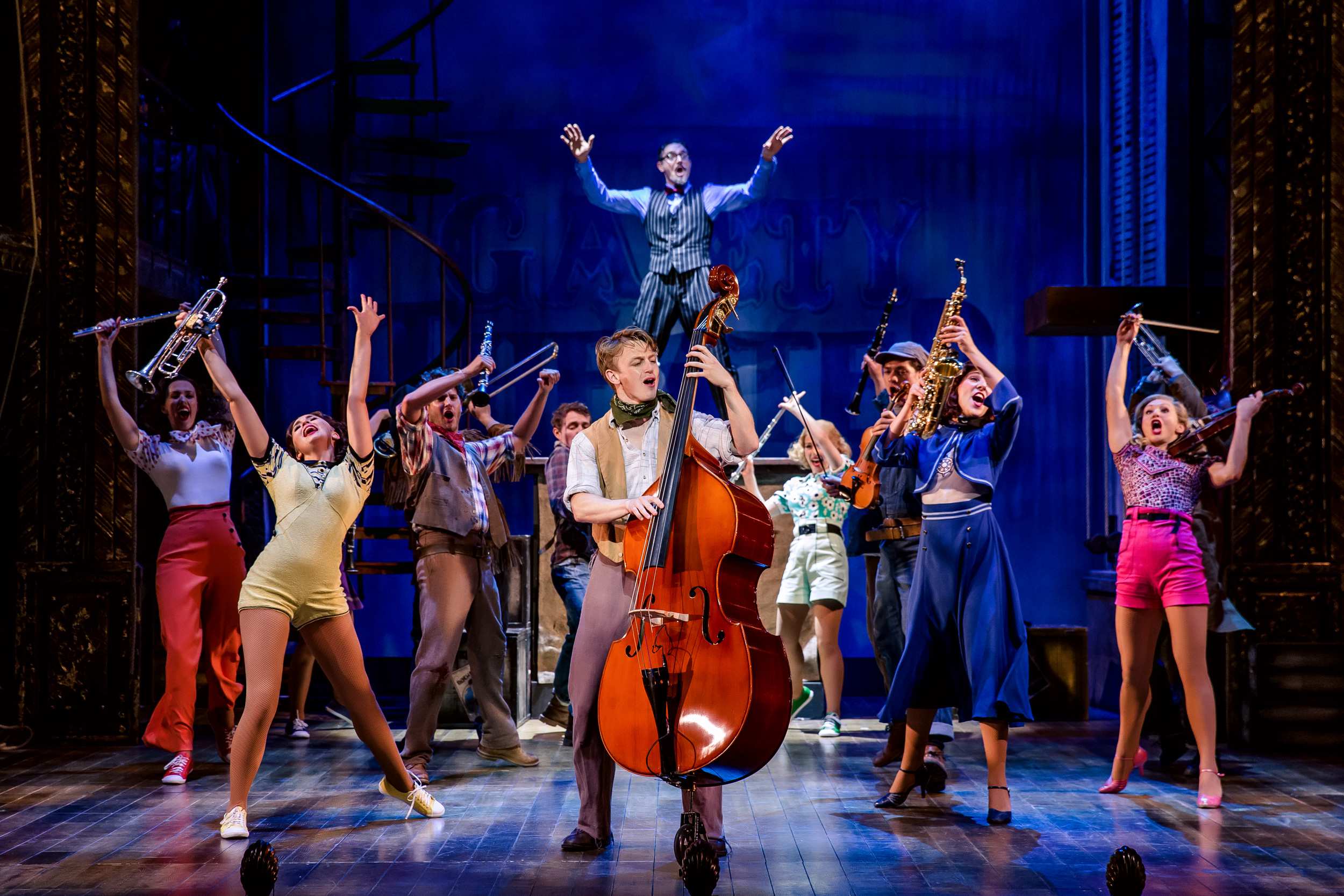 However, for me, the three leads absolutely steal the show.
Claire Sweeney is one of my guilty pleasures. Known more by some generations for her presenting work, she heads back to her formative years and draws on her time on stage to give a credible, well rehearsed and confident performance. Looking at her CV, it's an enviable list of roles and cements her capability as an actress solidly.
Charlotte Wakefield has a commanding stage presence and vocals to die for. Clearly a safe pair of hands, her effortless performance was a joy to watch.
But, arriving with a pedigree from his time in Top Hat, this show was Chambers' for the taking - and he smashed it out of the park. In a role not dissimilar to that of Francis Henshall in 'One Man, Two Guvnors', this part could almost have been written for the Strictly champ. Gliding from song to song, dance to dance and with superb comic timing, as the lynchpin of the story this was a golden opportunity for him and he grabbed it with both hands.
Crazy For You is a beautifully written, elegantly sung and exquisitely staged piece of theatre which harks back to the 'golden days' of musical theatre beautifully. It's definitely one to add to your list of 'must see's'!
It runs at Wolverhampton Grand until Saturday 12th May. For more information, or to get tickets, head to grandtheatre.co.uk.