There's so many classic British plays floating around, it can be hard to find a time and a place to see them all. Educating Rita is fairly high up most peoples lists of 'must see's', so when it was announced the piece was visiting Wolverhampton, it was a bit of a no-brainer!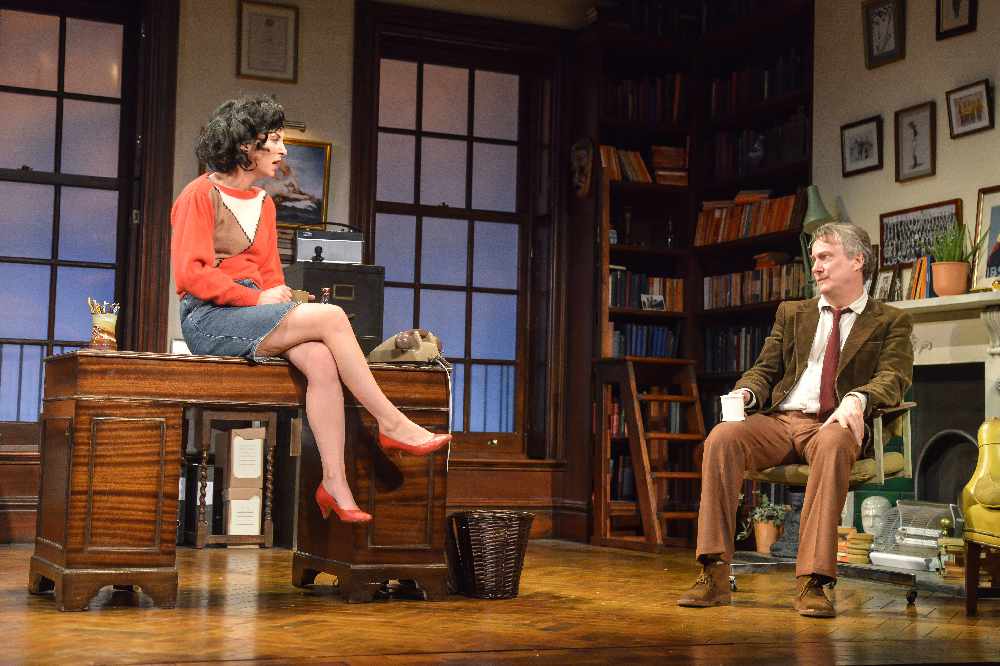 Written by Willy Russell, the man behind Blood Brothers - one of the longest running musicals in West End history - the plays follows the relationship between a 26-year-old Liverpudlian working class hairdresser and Frank, a middle-aged university lecturer, during the course of a year.
Susan (who initially calls herself Rita) is dissatisfied with the routine of her work and social life and seeks inner growth by signing up for an Open University course in English Literature. The play opens as 'Rita' meets her tutor, Frank, for the first time. Frank is a middle-aged, alcoholic career academic who has taken on the tutorship to pay for his drink. The two have an immediate and profound effect on one another and Frank is forced to re-examine his attitudes and position in life.
Conversely, Susan finds Frank's tutelage opens doors to a more laid back, bohemian lifestyle and a new self-confidence. However, Frank's bitterness and cynicism return as he notices Susan beginning to adopt the pretensions of the university culture he despises. Susan becomes disillusioned by a friend's attempted suicide and realises that her new social niche is rife with the same dishonesty and superficiality she had previously sought to escape.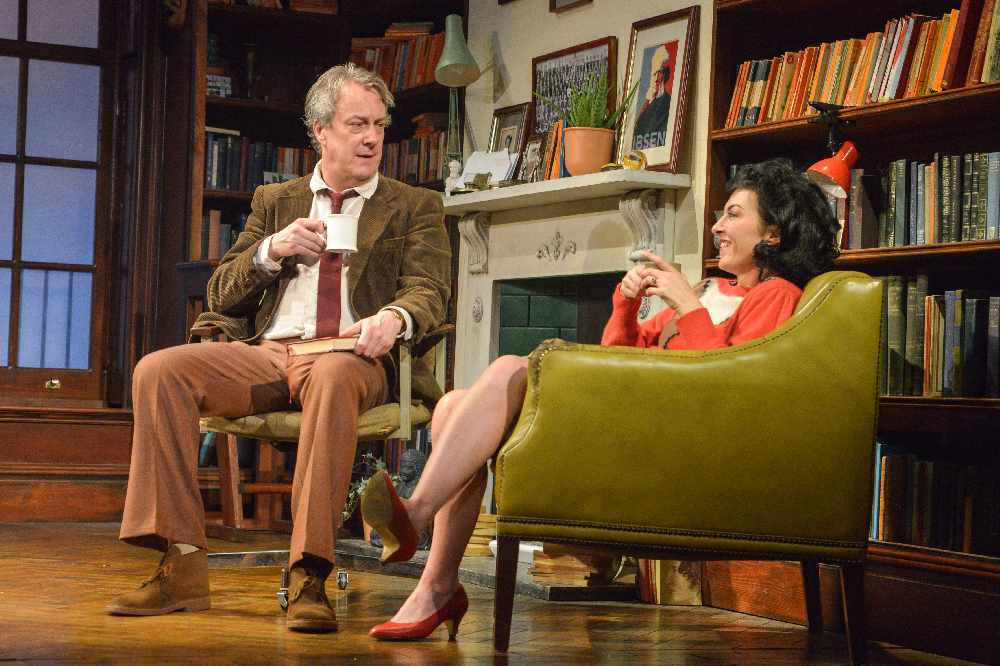 Adapted into a film with Michael Caine and Julie Walters in 1983, the original production received the 1980 Olivier Award nomination for Comedy Performance of the Year and won for Comedy of the Year.
Stephen Tompkinson (Drop The Dead Donkey, ART) takes on the role of Frank and is simply sublime to watch. It's clear from the start that Tompkinson is an exquisite piece of casting for the role with superb dead-pan comedy and a skill at portraying eccentricity without it becoming a farce.
Playing opposite Tompkinson, Jessica Johnson plays Susan and brings a youthfulness to to the role that beautifully contrasts with Tompkinson. However, for me, whilst each performer is brilliant on their own, it's the chemistry between the duo in what is clearly a well rehearsed, slick performance, that really brings the piece to life.
This tour takes a classic and brings it to a contemporary audience - and that was evidenced by a theatre full of a real mix of ages; from older generations who most likely remember the original, to newer converts to straight plays who were possibly seeing this as their first foray into this type of theatre. Either way - they were in for a treat and the production certainly didn't disappoint.
Educating Rita plays at Wolverhampton Grand theatre until Saturday 13th July 2019. For more information, or to get your tickets, head online to grandtheatre.co.uk.