Let's be clear about this before we begin. Whilst the title might imply I jumped on a Pendilino, this performance of Everybody's Talking About Jamie was beamed to cinemas around the UK, so myself and a small group of others actually went around 20 minutes up the road to the local Odeon to see the show.
More over, I bought my ticket, this wasn't a press night - so there's absolutely no compulsion for me to write a review of anything at all. However, Jamie is different to other musicals. I honestly didn't feel I could tuck myself up in bed without putting a metaphorical pen to paper, and not because I'm trying to 'get in' with the West End gang. It's because this show is incredibly, incredibly special in the purest sense of the word.
If I'm completely honest,I'd put this production in the same box as so many other 'new' musicals. I feel ashamed to say I'd added it to the list of 'if it goes on tour then I might catch it' and, in hindsight, that was a huge error of judgement on my part.
Jamie is without doubt, the best new musical of the last 10 years. Hands down. And the reason why is because this show, for all its camp loudness isn't about frivolity, over the top staging and huge dance breaks. It's about a single message of acceptance and understanding, told by one of the most consistent and talented groups of people on the planet. It's beauty is in its simplicity, it's score, it's sass and some exquisite acting from our two leads.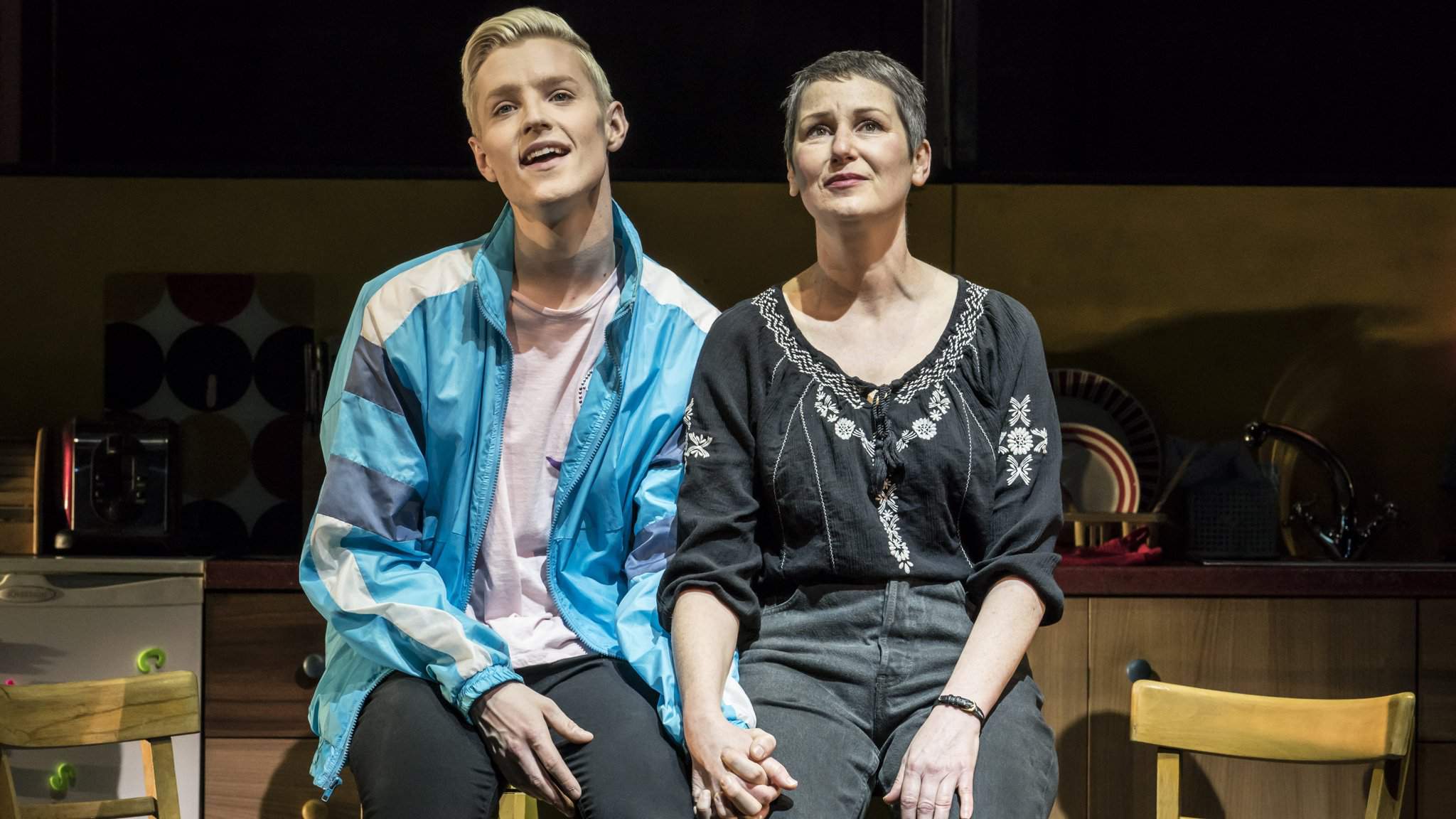 Inspired by the 2011 BBC3 documentary, Jamie: Drag Queen at 16, the show tells the story of Jamie New - a boy with big dreams to become a drag queen, and who faces a number of barriers; both through emotional and physical abuse and also through people's, possibly unintentional, lack of acceptance. He grows up in Sheffield as an openly gay teenager with a lack of male role model in his life. This, in part, leads to arguments and fall outs - but ultimately to a simple life lesson in being yourself, believing in who you are and what you can do and living your life to the fullest extent possible.
The cast is small but perfectly formed. Every single person on the stage is outstanding and there are no weak links. What is - I think - comparatively unique is the level of diversity we're presented with. There's characters who are gay, those who aren't and every culture is represented, even down to girls wearing hijabs, which I can honestly say is a first for me in musical theatre.
Shobna Gulati was a brilliant addition to the cast as Ray - Jamie's 'Aunty' (we've all got one of those friends your Mum makes you refer to as Aunty, right?!) and her comedy timing was impeccable.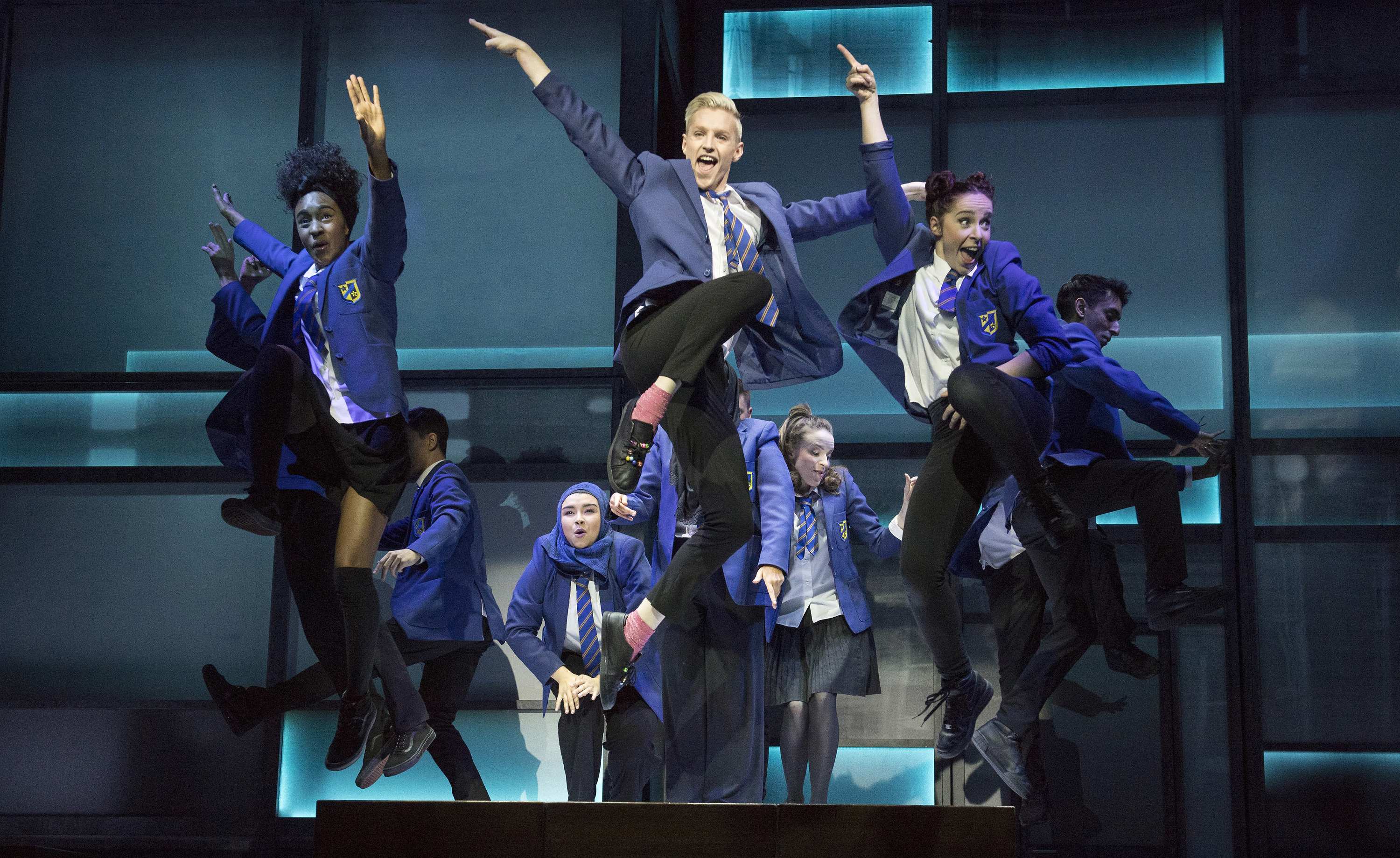 However, or me, stand out performances come from Josie Walker and John McCrea who play Margaret (Jamie's Mum) and Jamie respectively. Both of these actors gave what can only be described as world class performances this evening. Walkers emotion, authenticity and slick delivery show her undoubtable raw talent. There genuinely wasn't a dry eye in the house - in London, Dudley or anywhere else around the UK - after her BEAUTIFUL rendition of 'He's My Boy'.
Then we come to McCrea who is, quite simply, in a league of his own. Admittedly, he's played roles in a handful of productions before stepping out in Jamie but this is his first major stage role and he absolutely delivers a masterclass in both sass and musical theatre. He was an out and out JOY to watch on stage and delivered a performance that took the audience from belly-laughing highs to tear jerking lows in the blink of an eye. McCrea is a force to be reckoned with and this definitely will NOT be the last we see of him.
Everbody's Talking About Jamie has not only hit my top 5 favourite musicals, it's easily within the top 5 of my favourite shows of all time, full stop. I've been doing this reviewing thing for the best part of 5 years now and I honestly cannot think of a show and a cast who I've fallen in love with more in 2 and a half hours than this one.
This show is a spectacle that you have to add to your must-see list.
It's booking into next year at London's Apollo Theatre. Find out more and get your tickets at everybodystalkingaboutjamie.co.uk.