Grease is a 1971 musical by Jim Jacobs and Warren Casey. Set in 1959 at Rydell High School, the story follows ten working-class teenagers as they navigate the complexities of peer pressure, politics, personal core values, and love.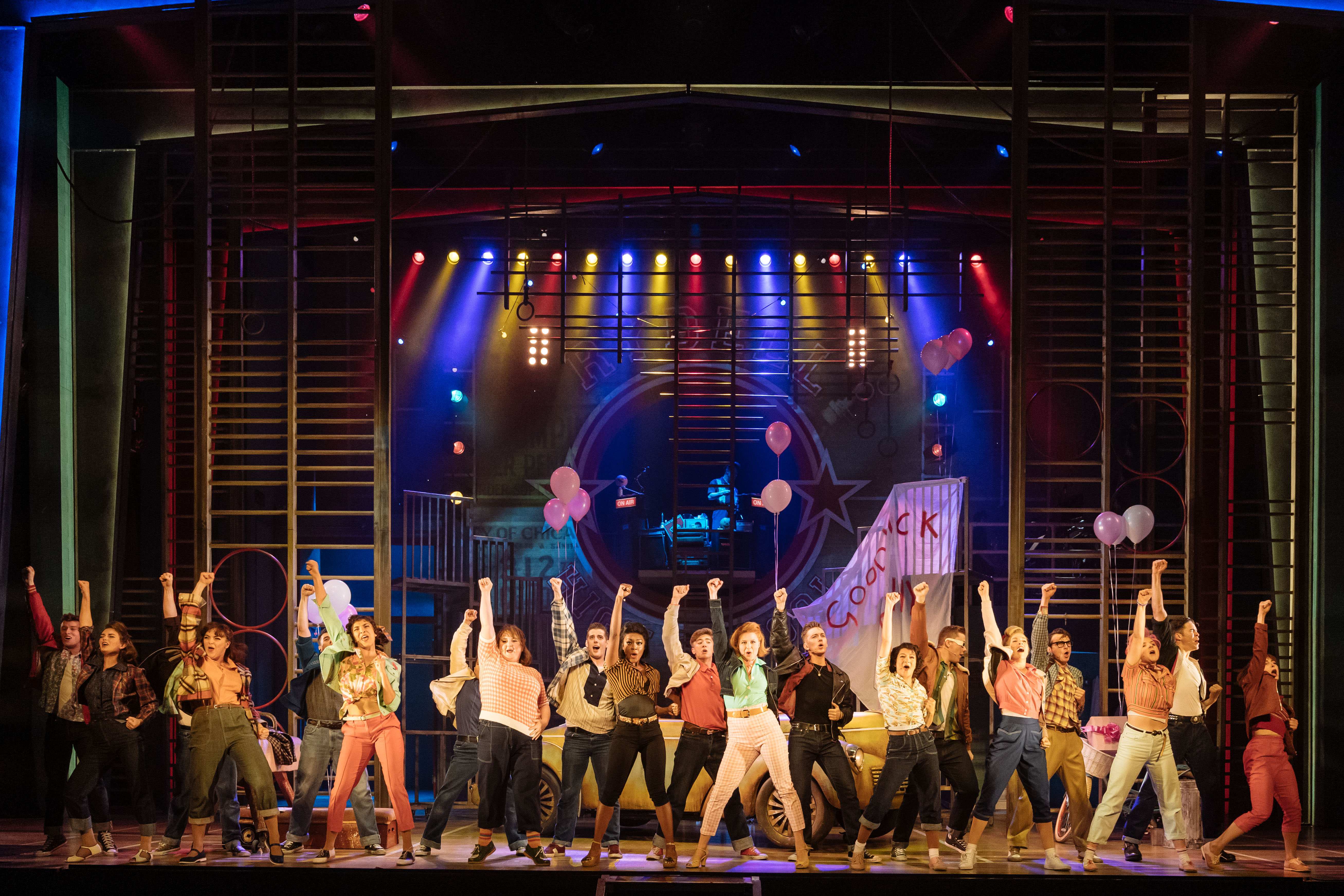 The last time the show toured the UK, and the last tie it played in Birmingham, was in 2017...and not for a second does it seem like over two years has passed since Danielle Hope and Tom Parker lead the cast at the Hippodrome.
Whilst Grease is undoubtably one of the most popular musicals ever staged, there's always a chance it can become a bit 'samey'. Whether you were engrossed by Olivia Newton-John and John Travolta in the 70s, or have caught the theatrical original in one guise or another over the years, there tends to be very little difference between productions.
In fact, the show is so iconic and so ingrained in the psyche of the nation, that changing what people expect would be sacrilege on the same scale as your mate who says "don't worry guys, I've just rearranged Bohemian Rhapsody to sound better". They're the sort of 'friends' you don't need.
Grease is continually voted the nations favourite show in opinion polls. Having been nominated for no less than 11 Tony and 2 Olivier Awards, the stage version of the story pre-dates the film version by some 7 years with the Original Chicago, Broadway and West End productions opening in 1971, '72 and '73.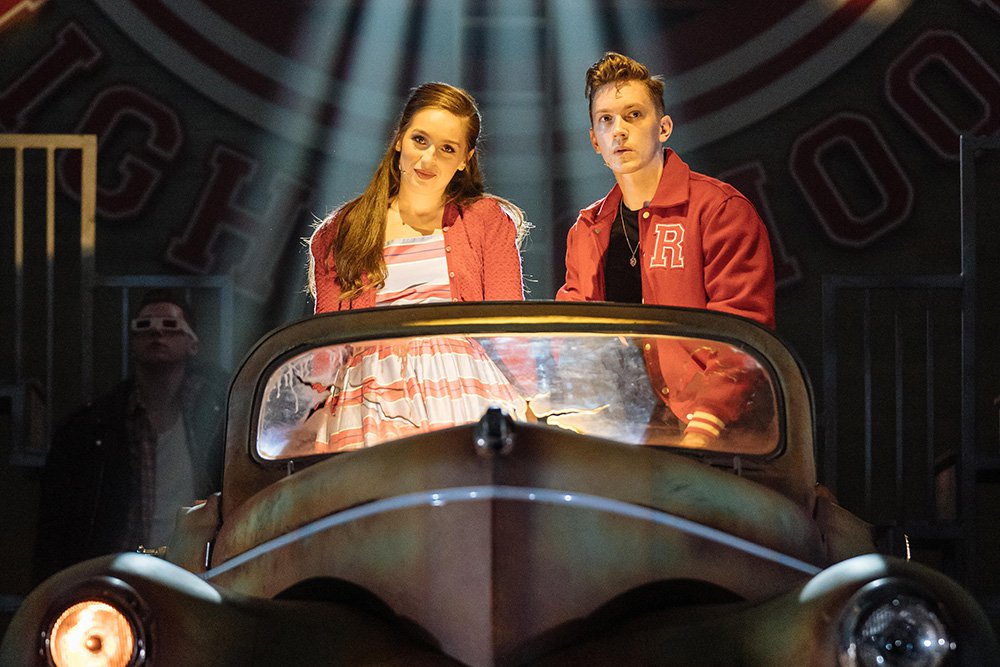 Billed as being 'grittier and more glamorous than ever before', the promise for Nikolai Foster and Arlene Phillips interpretation is a revamped production - in fact, the first new production of Grease for 25 years. This show takes the story back to it's original pre-Broadway roots in Chicago and, whilst the audience will undoubtably recognise the show, there are subtle differences between this version and both the film and subsequent stage productions that followed.
The big screen changed the original concept, moved the location and cut huge chunks of the story out as well as moving songs around in the plot. Some of the musical numbers haven't just moved position, they've moved entire acts - something which does take a bit of time to get your head around!
First thing's first - this show is visually beautiful. Gone are the luminous, kitsch sets and in are the sophisticated backdrops with gorgeous lighting. This is stadium glamour with projection and colour - an aesthetic is reminiscent enough to feel comfortable, but different enough to make its mark - and make its mark is exactly what this show does.
Out and out - this is one of my favourite productions of Grease, ever.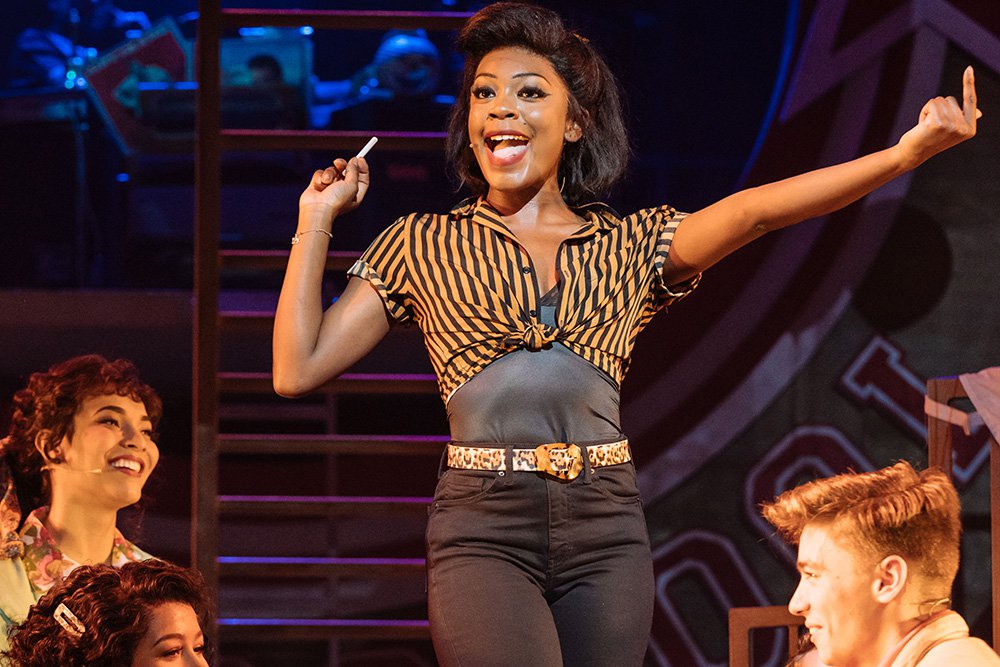 Arlene Phillips choreography is also something to be noted; historically the dancing in Grease could have been considered outdated, but brought up to date - and beautifully set to the score - Grease is firmly planted in 2019 as a revamped, reinvented mega-musical.
Dan Partridge and Martha Kirby take on the iconic roles of Sandy and Danny and are just exquisite. Kirby's Sandy is sassier and more confident than the shy, blonde girl we're used to - but that's a change welcomed by the audience. Team her soaring vocals with Partride's self assured Danny Zuko and you have astonishingly talented leads.
Louis Gaunt channels elements of Jeff Conaway in his performance as Kenickie, who, again, follows a slightly different slant to the wingman you expect. Gaunt's explosive rendition of Greased Lightning was a definite highlight of the show - as noted by the rapturous applause, second only to Peter Andre's stint as Teen Angel.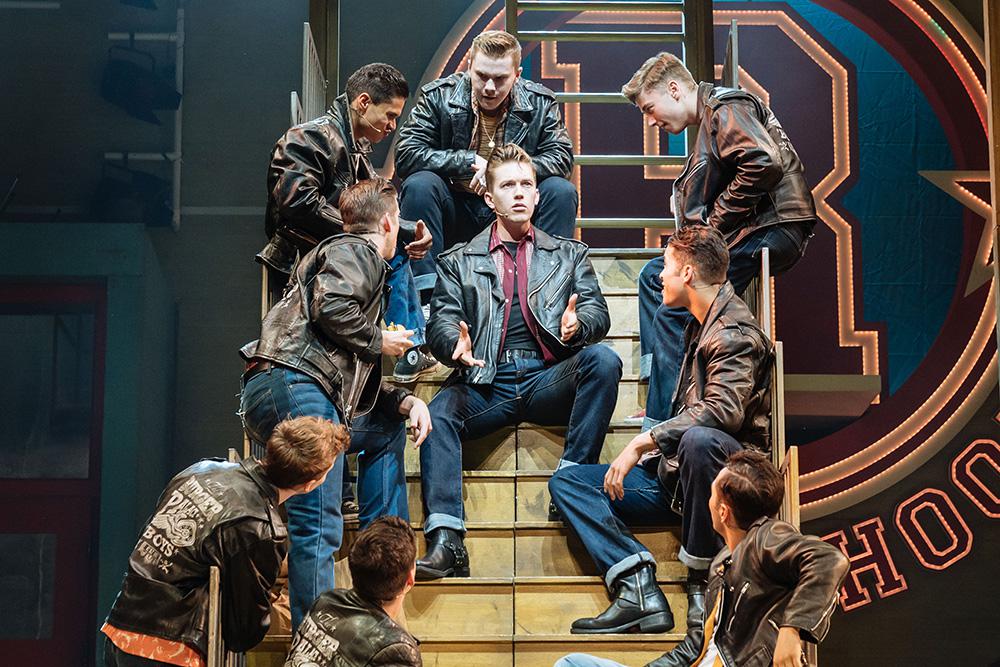 Maintaining the, now trademark, use of a celeb in the one-song role, Andre was a clear hit with the 1900 strong crowd who are now clearly members of the official fan club! However, whilst Andre definitely fills the 'celeb' quota, he's not one to be sniffed at. Vocally, he more than carried off 'Beauty School Drop Out' and there was no faltering in a note perfect rendition. This is a guy who isn't just there for the name; he can carry off this role credibly and in a manner that fits in with the show perfectly. Credit where it's due!
However, for me, Rhianne-Louise McCaulsky was the star of the show as Rizzo with enough sass and quick wit to sink a ship! Showing her vulnerable side as well, this is the fourth lead who is, structurally, different to the role Stockard Channing made famous. However, when McCaulsky was on stage she demanded attention - and her show-stopping rendition of 'There Are Worse Things I Could Do' was outstanding.
Grease plays at Birmingham Hippodrome until Saturday 24th August 2019. For more information, or to get your tickets, head online to birminghamhippodrome.com.