We reviewed the current production of 'Grease' earlier in its run. This review is an updated version of a previously published one.
---
Grease is a 1971 musical by Jim Jacobs and Warren Casey. Set in 1959 at Rydell High School, the story follows ten working-class teenagers as they navigate the complexities of peer pressure, politics, personal core values, and love.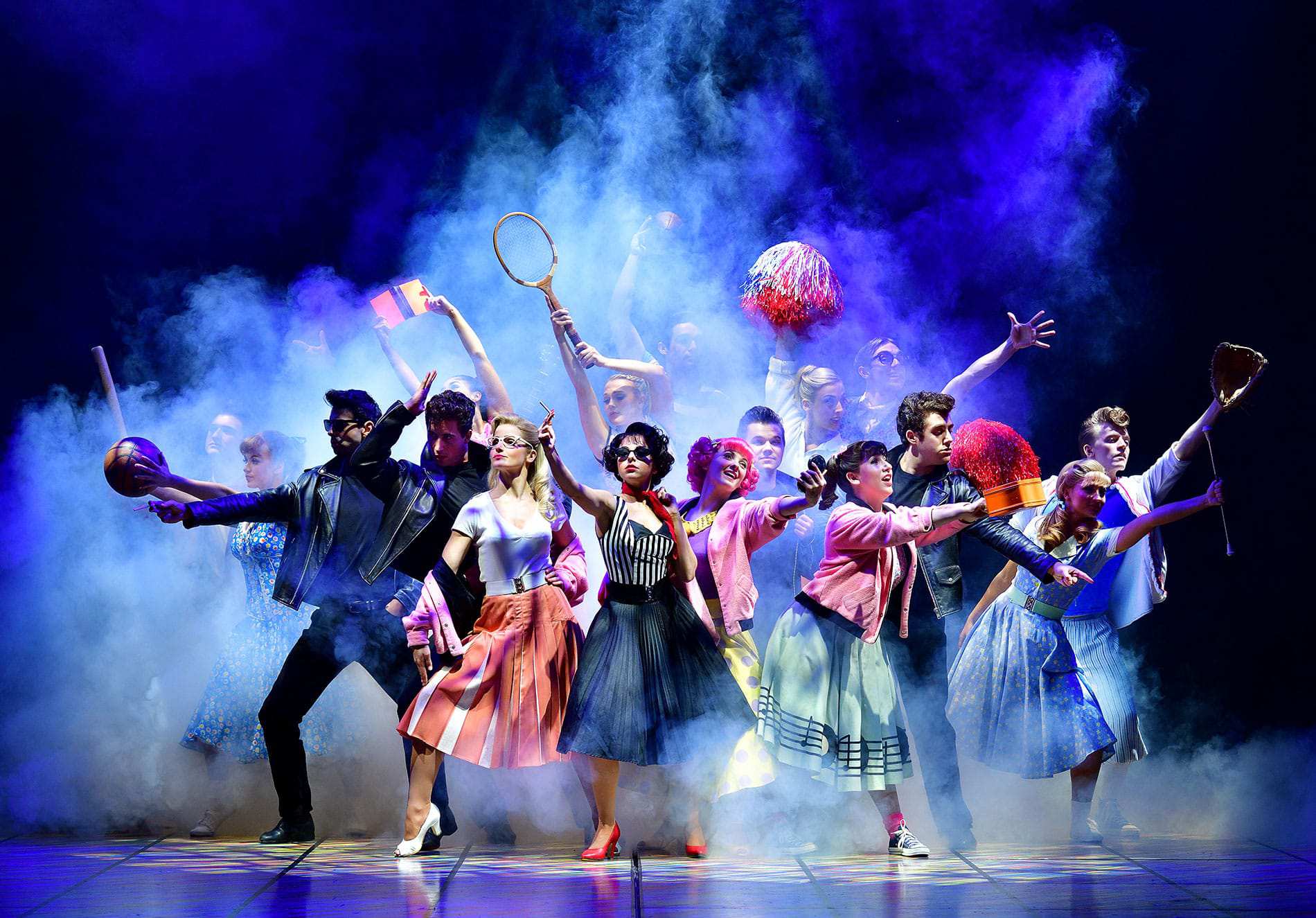 With more productions and revivals than most other musicals could dream of, 'Grease' is continually voted the nations favourite show in opinion polls. Having been nominated for no less than 11 Tony and 2 Olivier Awards, the stage version of the story pre-dates the film version by some 6 years with the Original Broadway and West End productions opening in 1972 and 1973 respectively.
The stage version of the show is subtly different to the film that so many teenagers grew up loving, with some songs in different positions and the focus thrown on different sections of the script. Over time, the alterations have become less and less and, indeed, this current UK tour harks back to the 1993 London revival. The set, costumes and choreography are almost identical - however that's no bad thing.
'Grease' is very much a musical stuck in a cliche. The show is so iconic and so ingrained in the psyche of the nation, that changing it would be sacrilege on the same scale as your mate who says "don't worry guys, I've just rearranged Bohemian Rhapsody to sound better". They're the sort of 'friends' you don't need.
This production doesn't seek to reinvent the wheel and is unashamedly presenting staging that's over 29 years old and a script that's more than 40...and the audience LOVE it.
There's a huge expectation on the cast to get it 'right'. Danielle Hope (Wizard Of Oz, Les Miserables) takes the role of Sandy and her interpretation needs to be just enough 'Olivia Newton John' that people recognise the character - but far enough removed that she isn't just a tribute artist.
Her execution of the role was astonishing; grabbing the audience with her beautiful vocals and strong acting prowess, her experience in the field absolutely shows. Her rendition of 'Hopelessly Devoted To You' was exquisite and was one of so many songs performed this evening which had the audience singing along. Her professionalism and undeniable talent has come along so much since her stint on 'Over The Rainbow' and the auditorium warmed to her from the second she set foot on stage.
Tom Parker (The Wanted) became Danny Zuko - a role which a good few people , as we took our places, were worried had been given to a boy band member just to get bums on seats.
That would be an unfair analogy - although he has very much been thrown in at the deep end. It's clear to see he's trying and, fortunately, the stage version of Danny is a far more caricatured interpretation by default. His vocals aren't as strong as Hope's and there's very much a feeling of 'finding his feet'.
This tour is Parker's theatrical debut and he has a list of predecessors including Shane Richie, Craig McLachlan and Patric Swayze - not to mention John Travolta. These are big shoes to fill and Parker certainly gives it his all.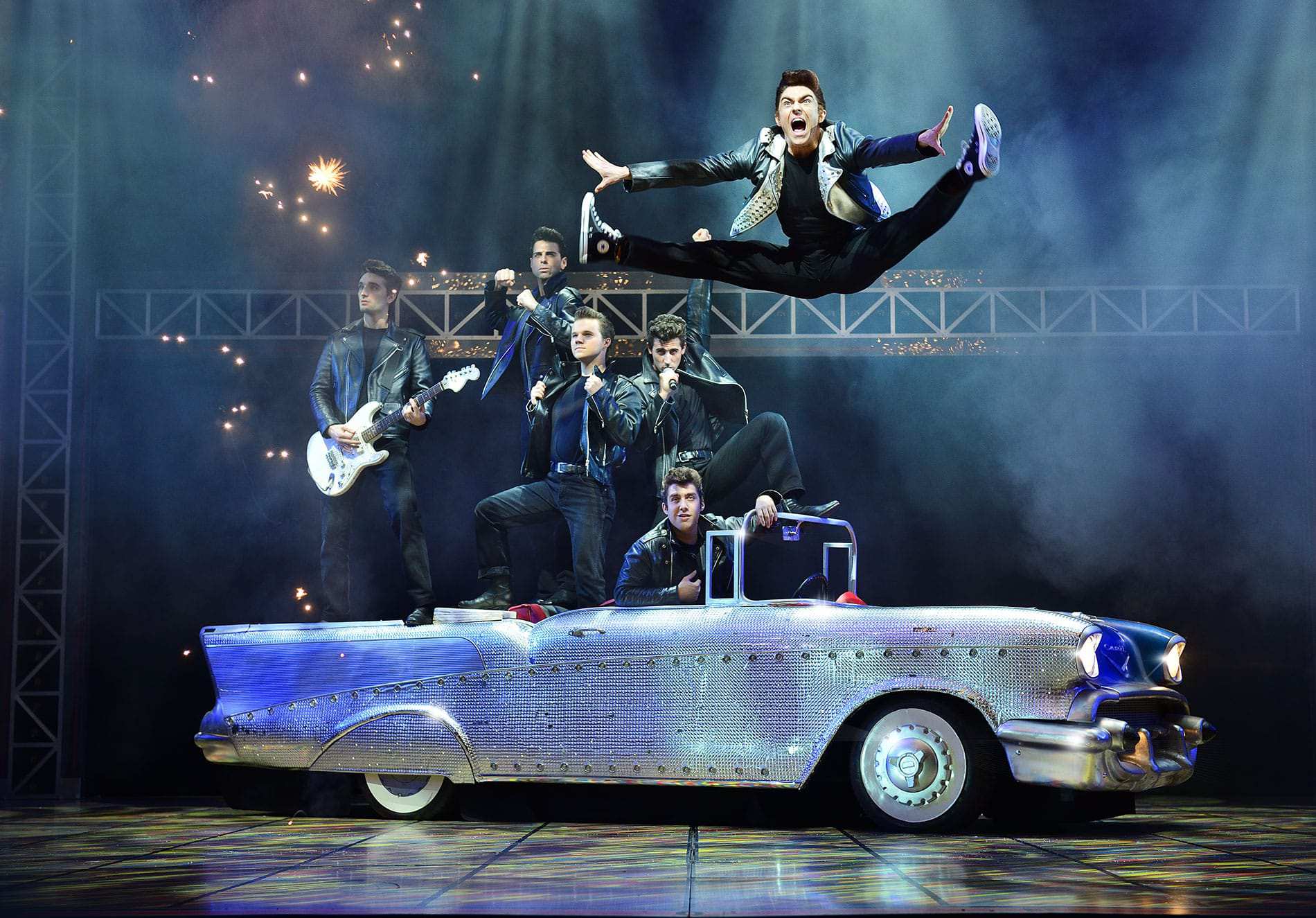 Louisa Lytton (Eastenders, The Bill) is perfectly cast as Rizzo - the leader of the Pink Ladies. In my opinion, not since Stockard Channing has there been a more suitable candidate to don the dark wig and sunglasses. Lytton presents a fearless and confident interpretation of the character and more than holds her own vocally - something we've not really seen from her in the past.
As I intimated at the start of this review, the stage version of 'Grease' focuses on a very simplistic storyline, where the film has chance to further develop the characters. It's a shame - Rizzo is severely underused throughout. Within the space of a scene change she's gone from worrying about pregnancy to announcing 'everything's fine'. Indeed, the final scene does have a notion of 'and they all lived happily ever after' about it.
However, alongside a soundtrack that needs no introduction, a phenomenal band and an ensemble cast that's one of the strongest on the current touring circuit, this is a show which epitomises the idea of drawing brilliance from simplicity. With a strong cast, a youthful approach and a slickness which is remarkable, if there's one show you have to go and see this Summer - this is definitely the one that you want!
Sorry. I had to!
Grease runs at Wolverhampton Grand until Saturday 2nd December 2017.
---
LISTEN: Hear the Original London Cast of Grease