Some musicals stand the test of time, and multiple UK tours with apparent ease, such is the kalibur of their offering. Hairspray is fast joining that stable, showing no signs of faltering.
The show is based on the original John Waters film and see's 'plump' teenager, Tracy Turnblad's attempt to realise her dream - to dance on The Corny Collins Show. When she wins a role, she becomes a celebrity overnight, and meets a colourful array of characters which leads her to campaign for the show's integration.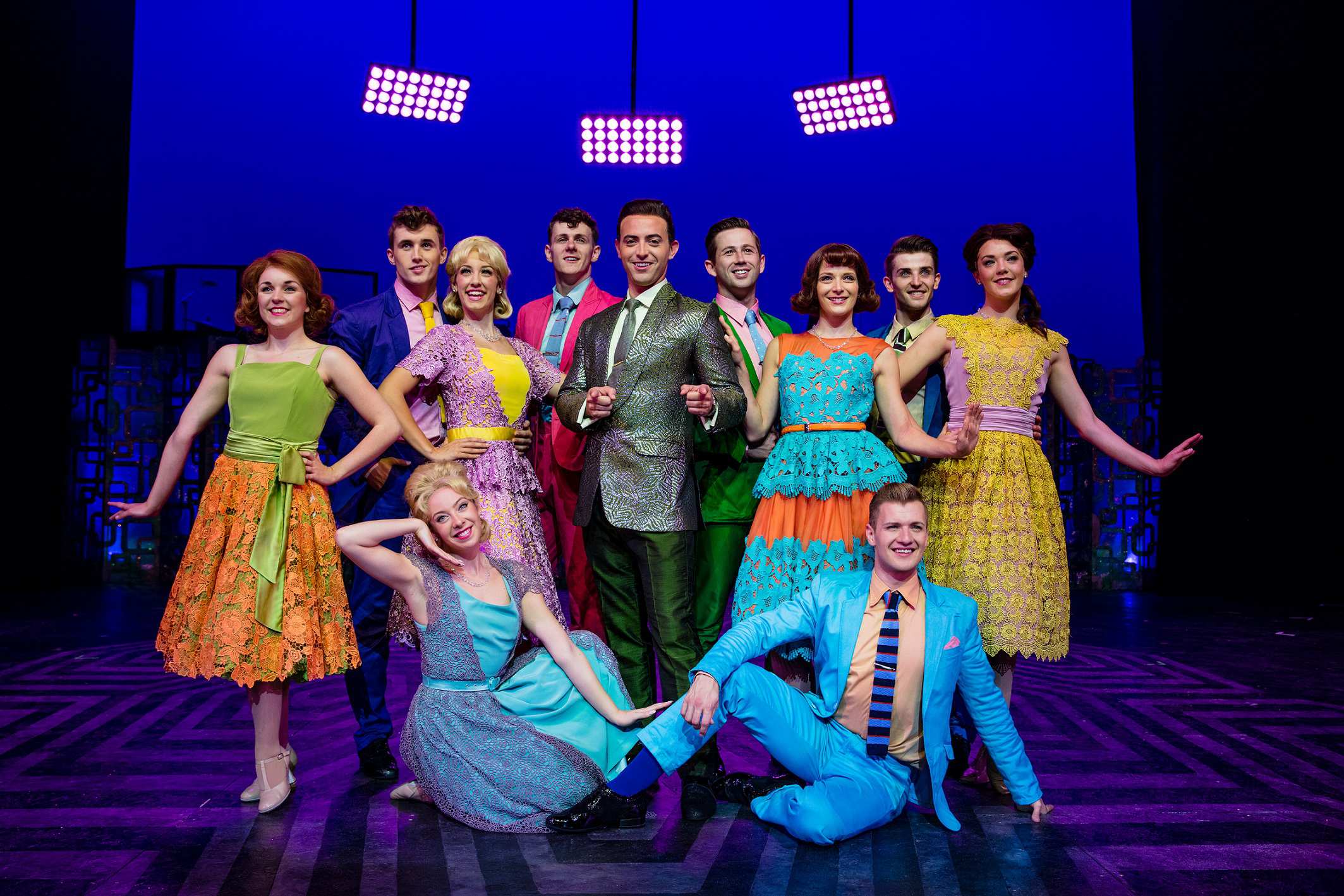 The Broadway show won eight Tony Awards, including one for Best Musical, and ran for 2,642 performances. The London production was nominated for a record-setting eleven Olivier Awards, winning four including Best New Musical. There's just something about this shows perfect mix of humour, skillful dancing and beaitifully integrated sub plot that makes it addictive.
It's a piece which, thanks to the popularity of the 2007 film, has a very special place in the audience's hearts and you find yourself willing the show to succeed. Whilst it deals with some incredibly relevant, powerful and emotive subjects, Hairspray is also a loud, proud dance-athon, which commands you smile from start to finish.
WATCH THE TRAILER:
If I'm brutally honest (sorry!) when I saw this show in Cardiff around a week into the tour, I wasn't sure how I felt about it. The venue, although beautiful, was huge and as a member of the audience I felt distanced from the interaction on stage - so I took my seat in the Hippodrome with hesitation, expecting a 'decent' show.
What I witnessed on stage was a two and a half hour masterclass in musical theatre. Each and every performer gave it their all and that resulted in a slick, well rehearsed and effortless performance that hit the nail firmly on the head.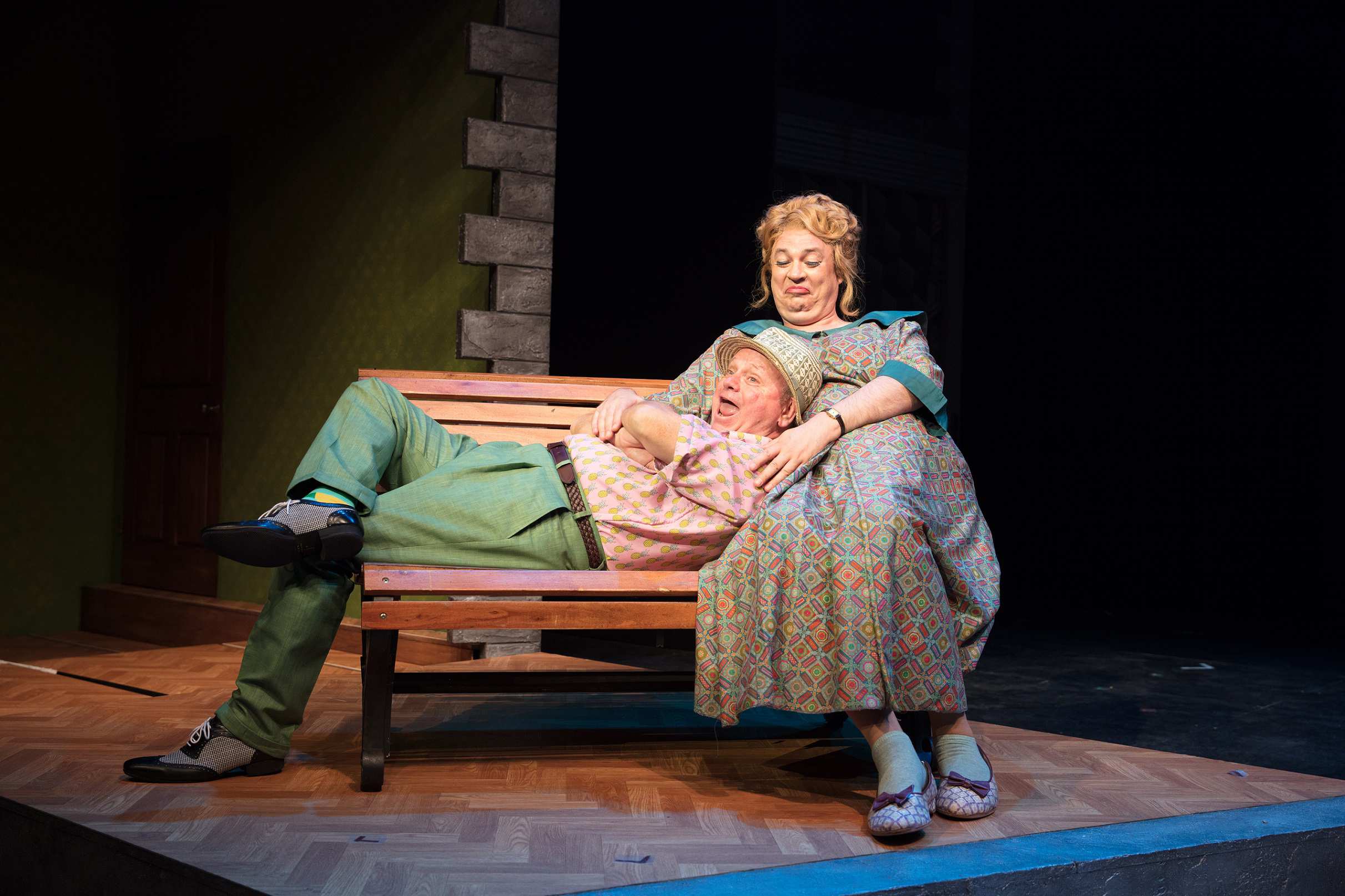 Rebecca Mendoza shines as Tracy - oozing confidence, humour and charisma that will see this recent graduate soar in years to come. I'm SO glad she took the 'British' Tracy route and avoided the standard Broadway 'squeak' that makes the role almost a caricature - write her name down because you'll definitely be seeing more of her.
Norman Pace and Matt Rixon are just about as perfect as it's possible to be playing Wilbur and Edna respectively. They bring such warmth and chemistry to the characters, it's impossible not to fall in love with their portrayal and their version of 'You're Timeless To Me; was just idyllic to watch.
Two characters who can almost be forgotten in some castings are Seaweed and Penny. The actors playing them can often be the compromise, with people just being put in to fill the roles - but I'm so glad to see this company have cast perfectly for both parts with Layton Williams and Annalise Liard-Bailey making their presence known throughout.
HEAR DAN CHAT TO BRENDA EDWARDS AND NORMAN PACE:
However for me, Brenda Edwards once again stole the show. Rejoining the cast from the previous UK tour, this powerhouse vocalist gave the performance of a lifetime this evening.
Her rendition on 'I Know Where I've Been' was simply one of the most stunning vocal efforts I've ever heard in 5+ years of reviewing theatre in the West Midlands and easily wipes the floor with JHud's arrangement in the live action version.
Her take on Motormouth Maybelle was powerful, dignified, emotional and left everyone in the house in awe of her talent. I left the venue on a mental high and am still finding it almost impossible to articulate just how good that ladies work is.
I implore you to get Hairspray on your 'to do list' for this week. There really is no better feel good show on tour at the moment and if you want to inteoduce your kids to theatre then you could do a lot worse!
'Hairspray' runs at Birmingham Hippodrome until Saturday 14th October.