Billed as 'a total delight for both kids and adults', How The Grinch Stole Christmas is a musical based on the well known - and well loved - book by Dr Seuss as well as elements of the 2000 film version starring Jim Carrey.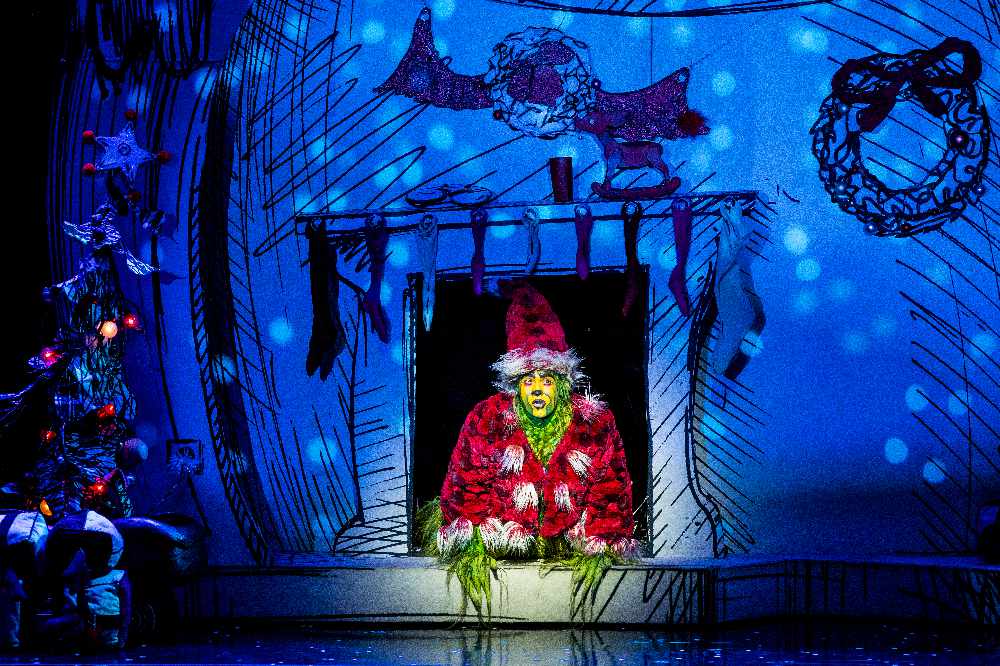 Featuring a score including hit songs You're A Mean One, Mr Grinch and Welcome Christmas, the plot is basic and see's the town of 'Whoville' infiltrated by the biggest scrooge around. Through a mixture of love and family, The Grinch slowly discovers there's more to Christmas than he bargained for and turns his opinions round.
First thing's first - this is one of the most joyous pieces of theatre I've seen in a long time.
The set is phenomenal, with each element adding to the feeling of being absorbed into a cartoon. The simple colours with bold edging gives the effect of a comic book coming to life with the attention to detail second to none. Similarly, the costumes - which could easily become over the top of gaudy - have just the right amount of colour and exaggeration to enhance the production.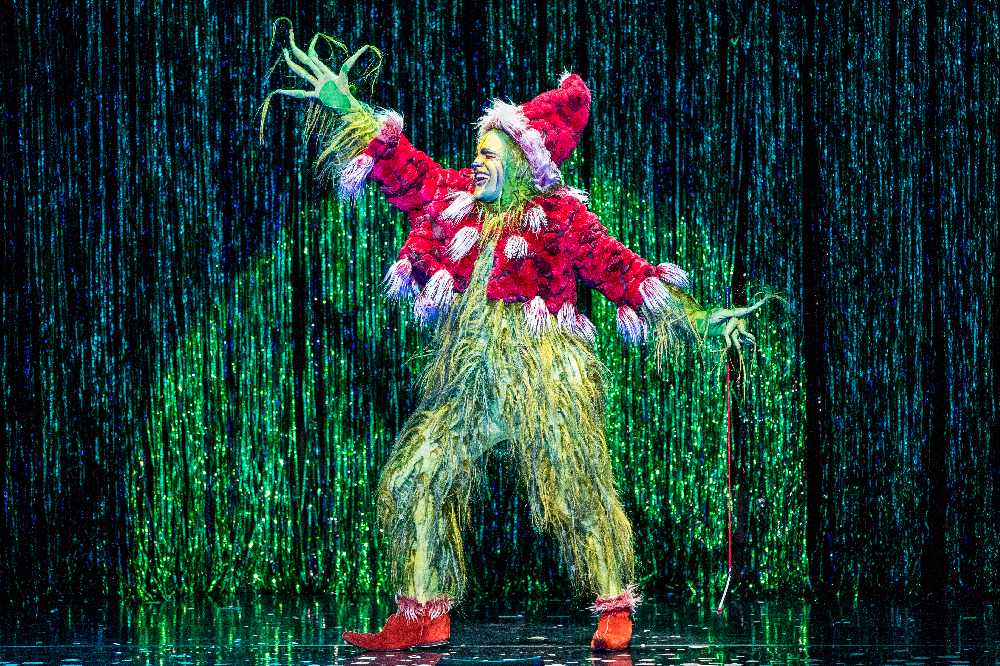 However, what makes this piece are the cast who excel from the moment they step on stage. X Factor alumni, Matt Terry, continues his streak of brilliance, continuing to portray animals on stage! His talent and vocal ability are in no way compromised, giving the audience a stellar performance as well as a good bit of very nimble foot work!
Edward Baker-Duly is an outstanding choice to play the green furry lead, with a wide range of emotive facial expressions and a charisma and voice that could so easily be a continuation of Carey's on screen interpretation. He had the audience in fits of laughter and had every child in the auditorium in the palm of his hand. Baker-Duly wasn't portraying The Grinch, he WAS The Grinch, this evening.
However, for me, star performer of the night was Isla Gie as Cindy Lou Who. Having taken roles in Les Miserables and this production, and carrying them off with the maturity and talent she did this evening - bearing in mind she isn't eve ten years old yet - is simply mind blowing. Mark my words; Gie will be a huge star in years to come because her performance this evening was simply world class.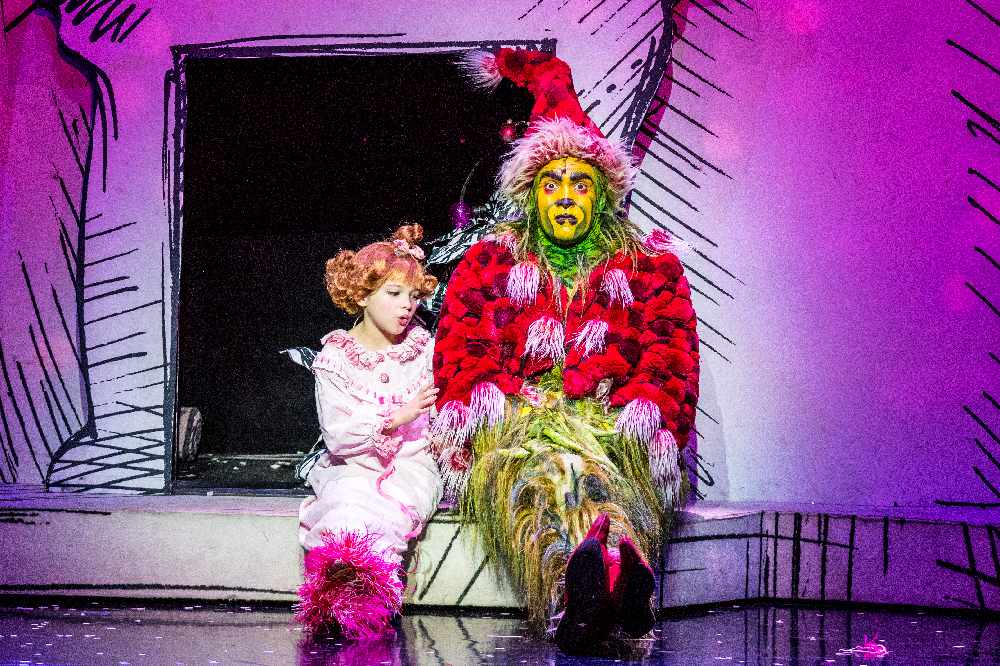 How The Grinch Stole Christmas is funny, heart warming and addictive, and a must see this Christmas for children and adults alike.
It plays at The Alexandra Theatre until Saturday 7th December 2019. For more information, or to get your tickets, head to atgtickets.com/birmingham.