Dr Jekyll and Mr Hyde is described as a 'twisted tale of nerve-jangling horror'. The play is an adaptation of Robert Louis Stevenson's classic gothic thriller and stars Phil Daniels (Quadrophenia, Eastenders) as both Dr Jekyll and Mr Hyde.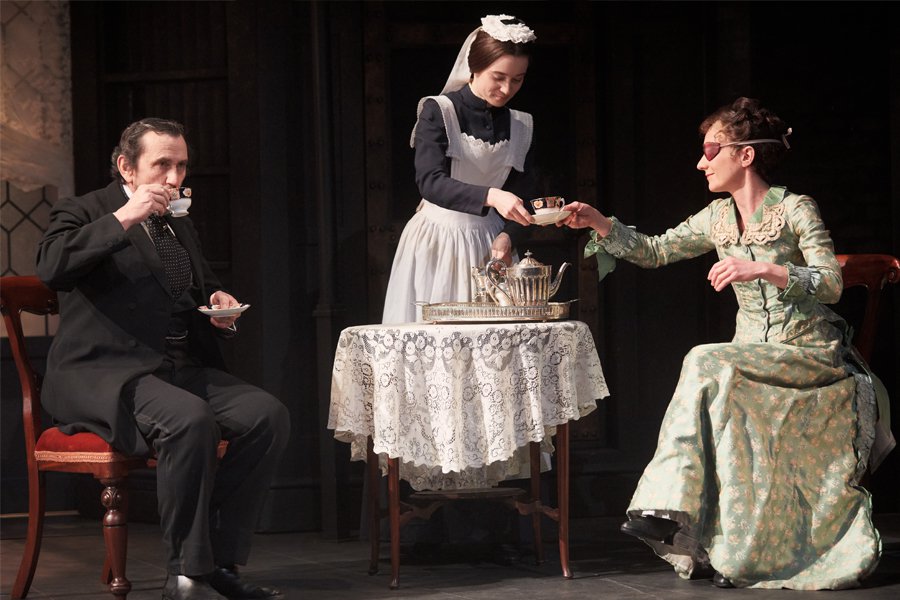 The story is well known and much loved. In a secret experiment, the upright and respectable Dr Henry Jekyll splits his personality into two, releasing the fiendish and murderous Edward Hyde. Terror ensues and as Hyde brings about mayhem - and death - in foggy London, Jekyll attempts to find a way to suppress his monstrous alter-ego, before it takes him over for good.
I took my seat in the auditorium with a certain expectation of what I was about to see. Whilst it's the first time I've examined Jekyll and Hyde in any more detail than assumed knowledge, I understood the basic storyline and was looking forward to seeing it fleshed out on stage.
First thing's first - the set is astounding. For a relatively small scale creation, the design and flexibility of the scenery is amazing and it's accentuated more so by some exquisite lighting throughout. Designer, Mark Jonathan, has excelled himself for this production. Together, they perform the difficult task of making one setup mimic so many variations of landscape perfectly. Other productions I've seen that have called for 'fog' have often ended up with three smoke machines on full blast in what I can only assume is an attempt to fumigate the cast - a trap that this show doesn't fall into at any point.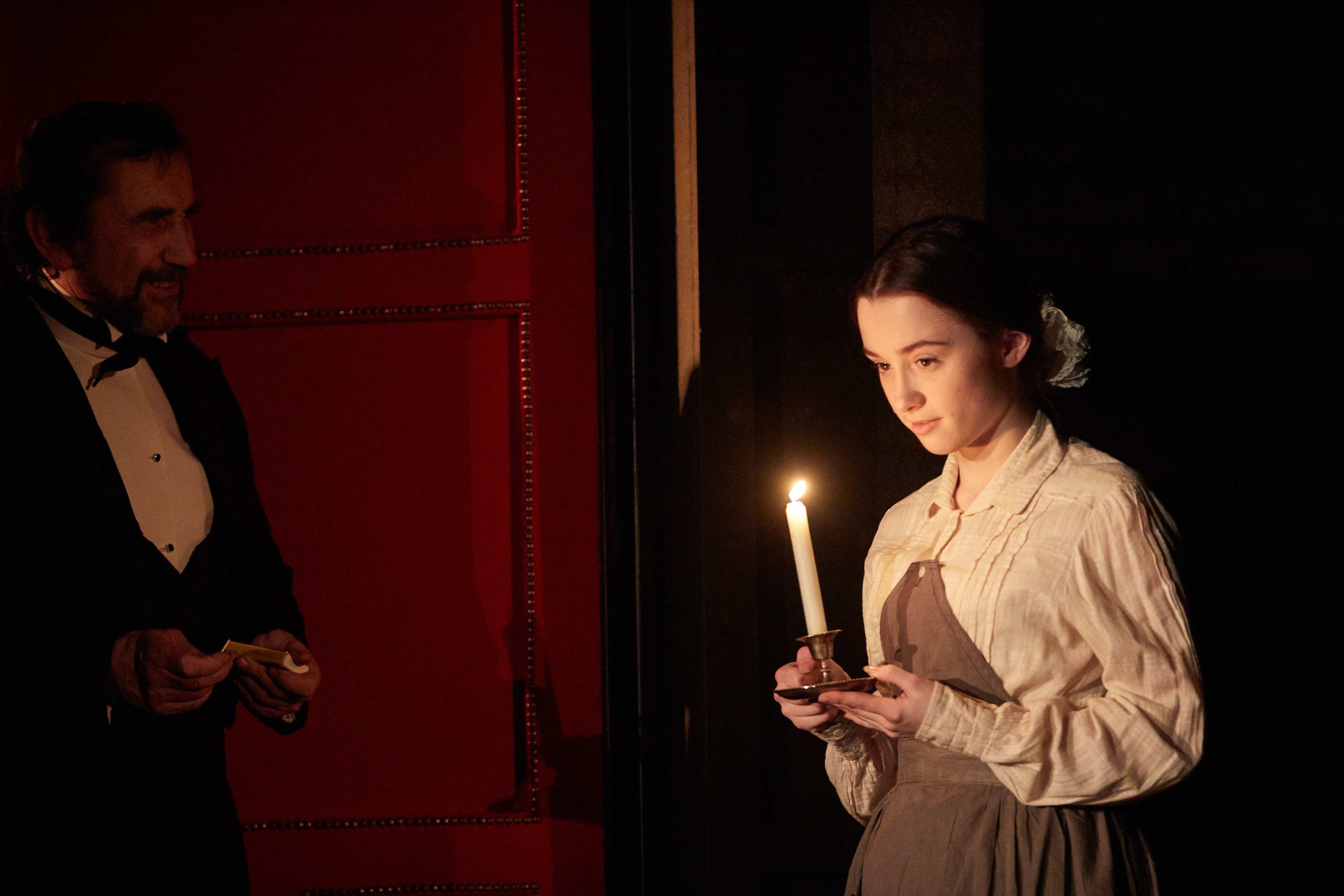 The audience this evening was a good mixture of school parties studying the novel for their GCSE exams and families who had likely come to see the show because of Daniels' performance. This production is one of many adaptations of the novel - indeed, there are over 120 film versions before we even start to count the radio and stage equivalents. This volume means each needs a point of difference, or 'another' way to do things to give the audience a different take on the story - there's even been a musical version made.
This production of the story takes it's basis from the original novella, but has certain points of difference to allow the story to carry on stage. Daniels characterisation of Dr Jekyll and Mr Hyde is tantamount to the success of the show and, from what I could gather, the intention was to give credibility to the performance rather than go overboard and risk becoming a caricature. He is an excellent casting decision and has the difficult task of performing both of the lead roles - parts written for two actors in the vast majority of performances. Because of this, although Daniels delineates the change well, it can be difficult at times to see the differences, especially for younger audience members.
However, when he's on it, he proves why there really is no other contemporary actor who could perform this part in the current touring production and for that, he should be applauded.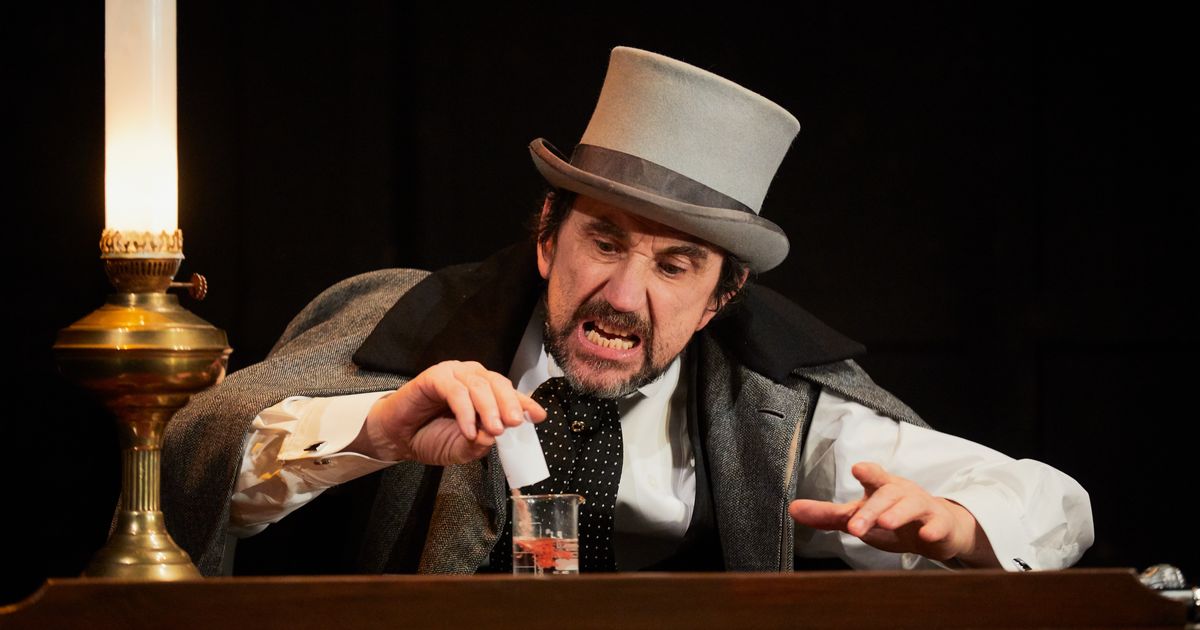 The supporting cast members also give stand out performance, with particular mention going to Grace Hogg-Robinson who pulls at the audience's heart strings with her interpretation of Annie. The most visually affected of the protagonists, she delivers the character with a perfect mix of fragility and strength.
This show is a difficult one to pull off and the cast on stage do so with vigour and talent. It's dark, it's atmospheric and there's moments where you're in awe of the action unfolding in front of you. It's also performed with subtlety rather than an outright attempt at 'horror', making it more than watchable for a range of audience members.
Dr Jekyll and Mr Hyde is at Wolverhampton Grand until Saturday 5th May. For more information, or to get your tickets, head to grandtheatre.co.uk.