We reviewed the current production of 'Kinky Boots' earlier in its run. This review is an updated version of a previously published one.
---
Some shows are huge news and when Kinky Boots announced a UK tour, the theatre world went wild. Winner of every major best musical award, including the 2016 Olivier, London's hottest musical is strutting its way around the UK and has stopped off in Birmingham!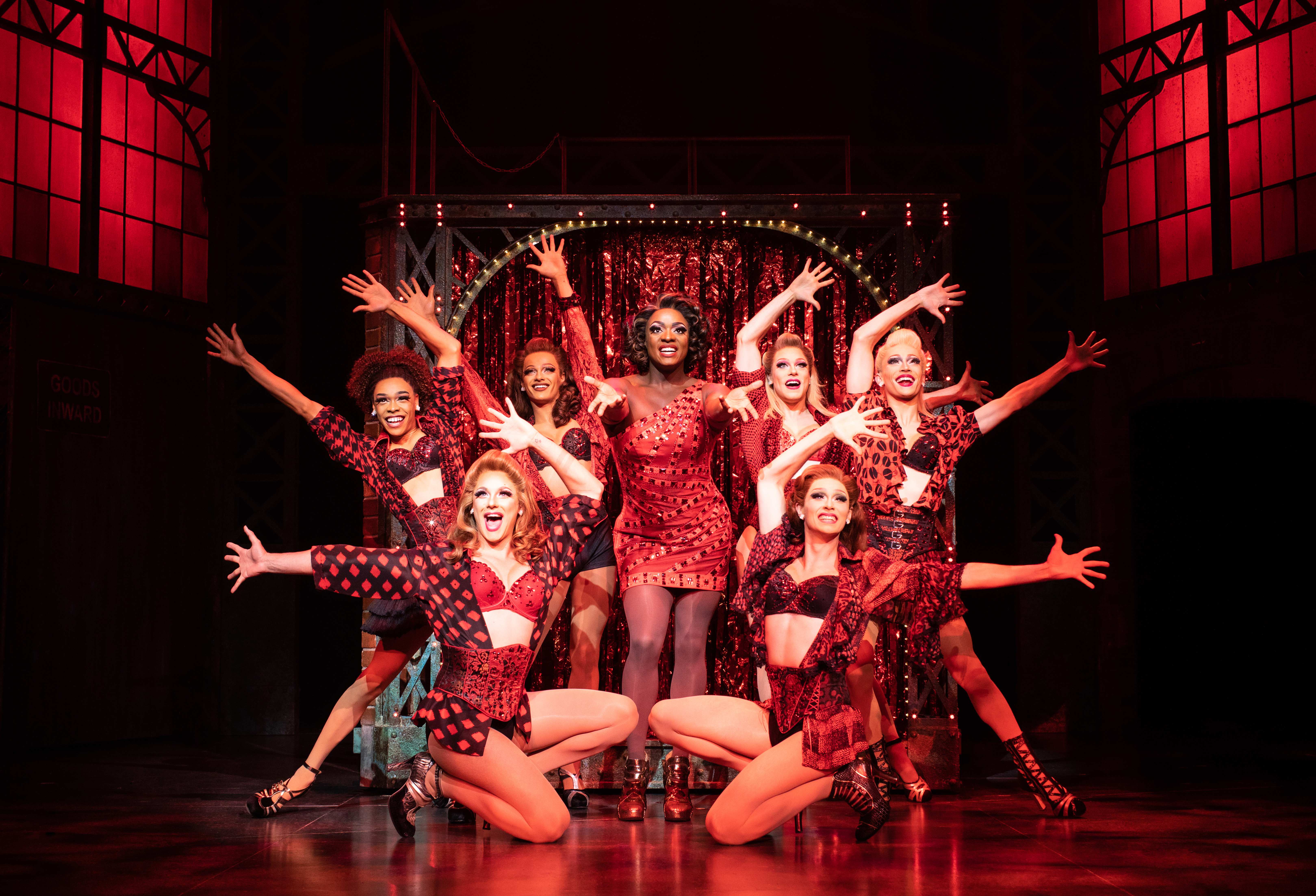 Riding high on the success of its first outing in Northampton - where the story itself is set - this show comes with an astonishing pedigree. With songs by Grammy and Tony winning pop icon, Cyndi Lauper, direction and book by Broadway legend, Harvey Fierstein (La Cage Aux Folles), the piece celebrates a joyous story which takes you from the factory floor of Northampton to the glamorous catwalks of Milan.
Based on the 2005 British film of the same name, and inspired by true events, the show tells the story of Charlie Price who, having inherited a shoe factory from his father, forms an unlikely partnership with cabaret performer and drag queen to produce a line of high-heeled boots to save the business. And In the process, Charlie and Lola discover that they are not so different after all.
Kinky Boots is a show which celebrates a culturally diverse and forward thinking way of life and speaks to so many people on so many levels. Whatever part of the story you identify with, its safe to say there's a representation of that on stage which makes this more than just a feel good musical. This is a piece which talks with, and connects to, the audience and that's warmly received by a diverse Brummie crowd.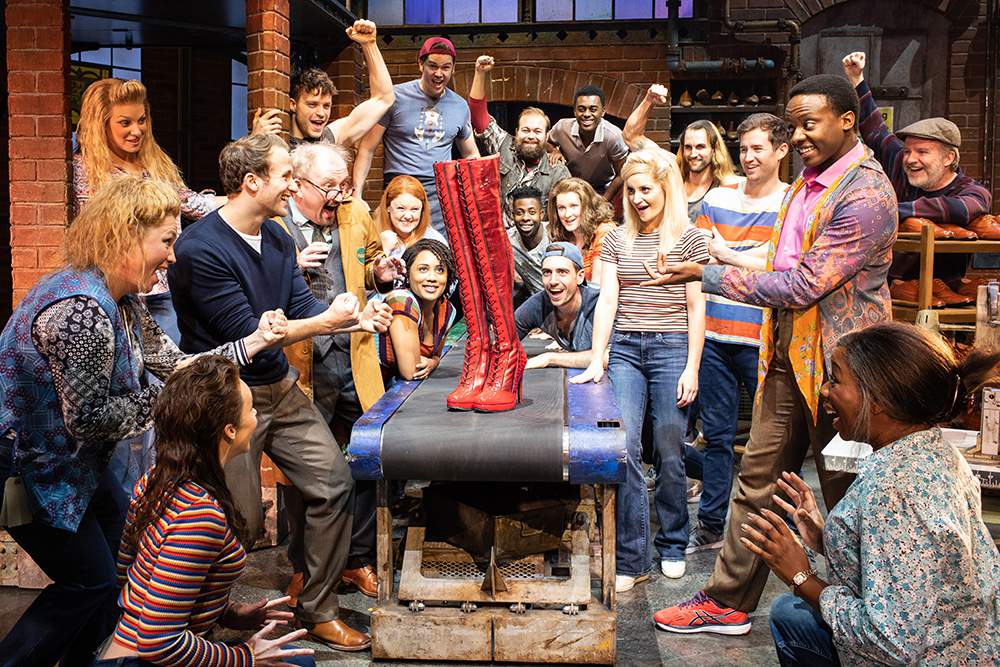 There's nothing subtle about this show at all. The staging is stunning, the lighting sublime and the costumes as glam as you can get. Kinky Boots is full on, drag queen sass from start to finish and personifies empowerment beautifully.
However, you can have surroundings to die for but it's the quality of the cast that makes a show like this - and the performers on stage this evening take 'quality' to the next level. Kayi Ushe took on the dress and boots of Lola and dominated proceedings from the off. When I saw the show last, Ushe was the standby for the role, but took over the lead late last year. He was astonishing back in October, but being given the gig full time seems to have escalated his performance to the next level.
No longer is he filling in, Lola is his to do with as he wishes and there was absolutely no compromise in Ushe's performance at all. At times she was powerful and at times he was vulnerable, this was a brilliant display of the complexity of confidence, coupled with a superb singing voice and brilliant comic wit.
Alongside Ushe, Joel Harper-Jackson's take on Charlie was equally as strong. This was a powerhouse performance which felt like he'd been in the role for years. Let's face it - of our two leads, Lola is clearly the attention grabber, but Harper-Jackson does a fantastic job of keeping Charlie in the spotlight rather than be consumed by the boots and sequins.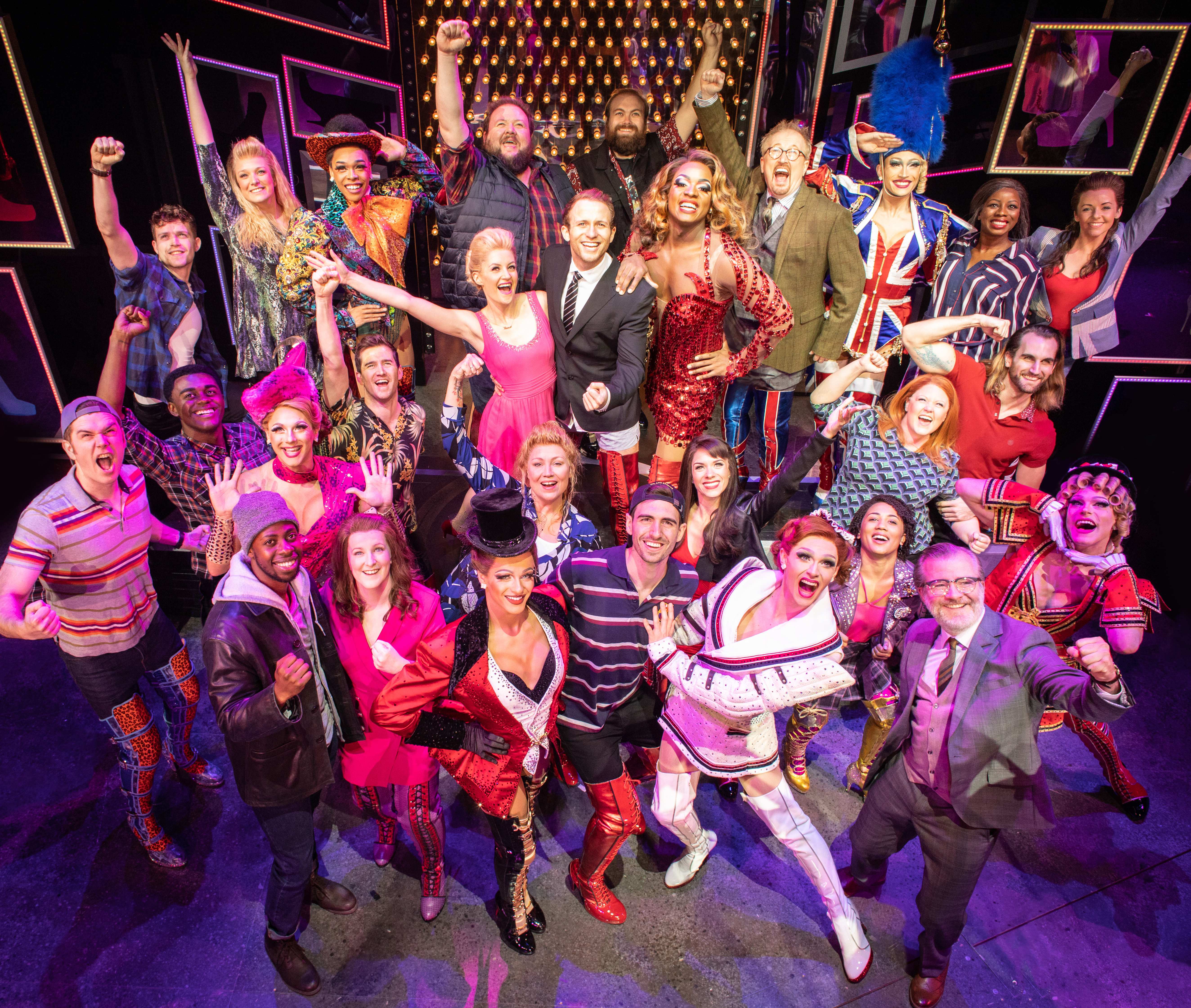 Special mention should also go to Paula Lane - best known for her years as Kylie Platt on Coronation Street. Kinky Boots is Lane's first liaison with musical theatre and there were whispers around the foyer of this being 'the name to put the bums on seats' - well yes, it was, but not for the reason you might think.
Lane's comedic streak and loveable nature was exquisite casting for a role which she more than holds her own in. At no point during the performance was she carried by anybody else on stage, in fact quite the opposite. Her charm and charisma brought the character to life and, coupled with a strong singing voice, if the programme had listed years of credits throughout the West End, I wouldn't have batted an eyelid.
Shamefully, this was only my second time seeing Kinky Boots but it certainly won't be my last. Six years and 161 days after its premiere, it's still as relevant, infectious, dazzling, funny and brilliant as day one.
For anyone who watches it, no matter their situation in life, this show is simply life changing. One of the best new musicals in existence. Period.
Kinky Boots runs at Birmingham Hippodrome until Saturday 23rd March. For more information, or to get your tickets, head online to birminghamhippodrome.com.