We reviewed the current production of 'Rock Of Ages' earlier in its run. This review is an updated version of a previously published one.
---
Rock of Ages is a jukebox musical (and unashamedly so) built around classic rock songs from the 1980s - especially from the glam metal bands of the decade. The show features a soundtrack from the likes of Journey, Bon Jovi, Twisted Sister and Europe.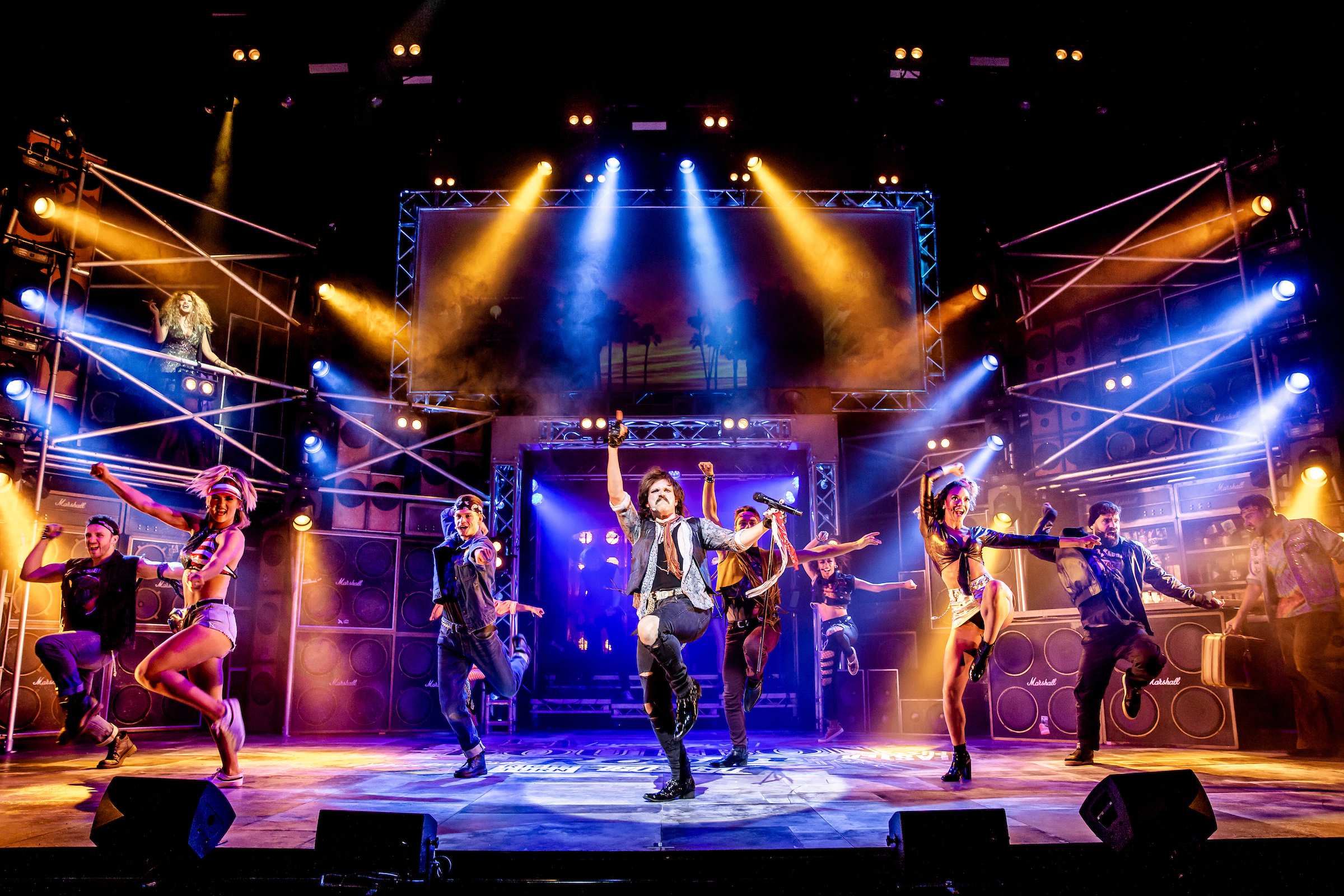 The original Broadway production ran for 2,328 performances, closing in 2015 with the title of 27th longest running show in Broadway history. Since its debut, it has spawned replica productions in Japan, Australia and the UK where it ran for two years in the West End.
Jukebox musicals, especially those that take themselves very seriously, can often fall by the wayside - they can turn into a parody of themselves very quickly. Rock of Ages manages to avoid that, partly by having a back catalogue of songs that would make any stadium rock act proud, but also by understanding its own limitations.
The plot isn't Shakespeare - girl moves to new town, meets boy, boy and girl fall in love (but won't admit it) whilst the town is torn apart...but all is fine in the end. However, the production uses that plot to hold together a playlist that made Wolverhampton officially rock this evening. There wasn't a single person in the auditorium who didn't know the majority of the tracks, so brilliantly belted out by the cast and that made for a proper sing-a-long extravaganza!
Jodie Steele (Heathers, Wicked) takes on the role of Sherrie - a part that's quite a distance from the plaid skirt and blazer of Westerberg High. However, Steele has a voice which is perfectly suited to the character and a stage presence that makes it difficult to take your eyes of her. Displaying an unwavering versatility as an actress, Jodie proves she can rock out with the best of them.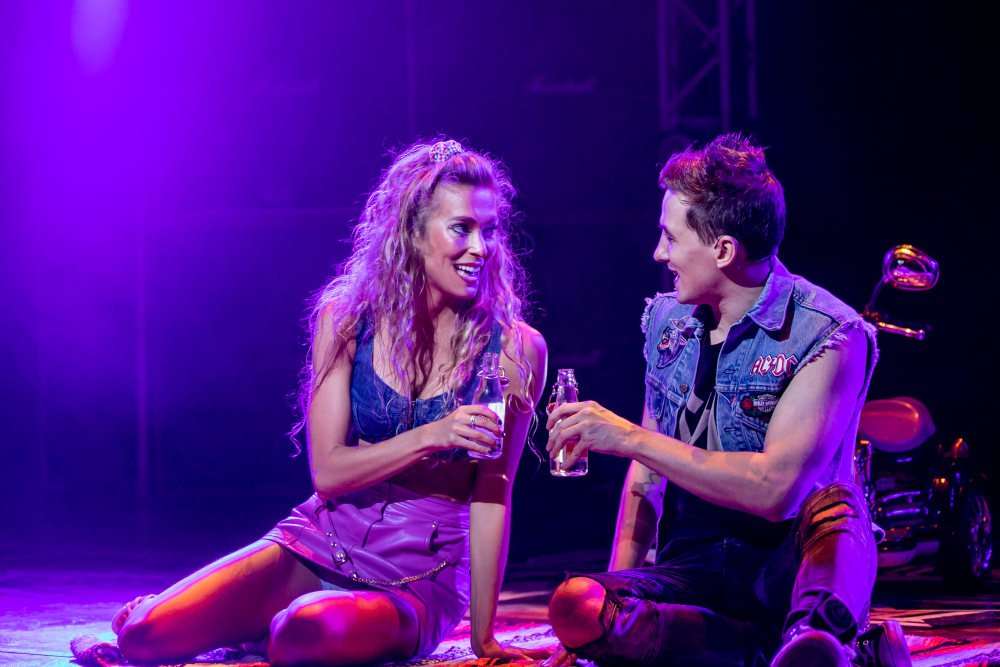 Alongside Jodie, Luke Walsh (We Will Rock You) takes on a role which turns him into the rock god every boy wants to be when they grow up! With a sass and finesse that showcases his chemistry with Sherrie alongside sheer rock star talent, this is a part made for Walsh - and he excels.
Another notable performance came from former Blue star, Antony Costa. It seems that this particular boyband is breeding stars at the moment, with Duncan James camping it up in The Rocky Horror Show - however Costa more than holds his own as the loud and proud Stacee Jaxx; the rock star at the centre of the production. this certainly isn't a role where you can skimp on confidence and Costa is in his element from the oment he steps on stage - this role is suited to him brilliantly and he's having the time of his life.
Other stand-out performances come from Kevin Kennedy (Coronation Street, We Will Rock You) who plays a brilliant Dennis with a stunning, raspy rock sound and Zoe Birkett (The Bodyguard) who delivers a sassy and domineering performance as Justice with a voice to die for!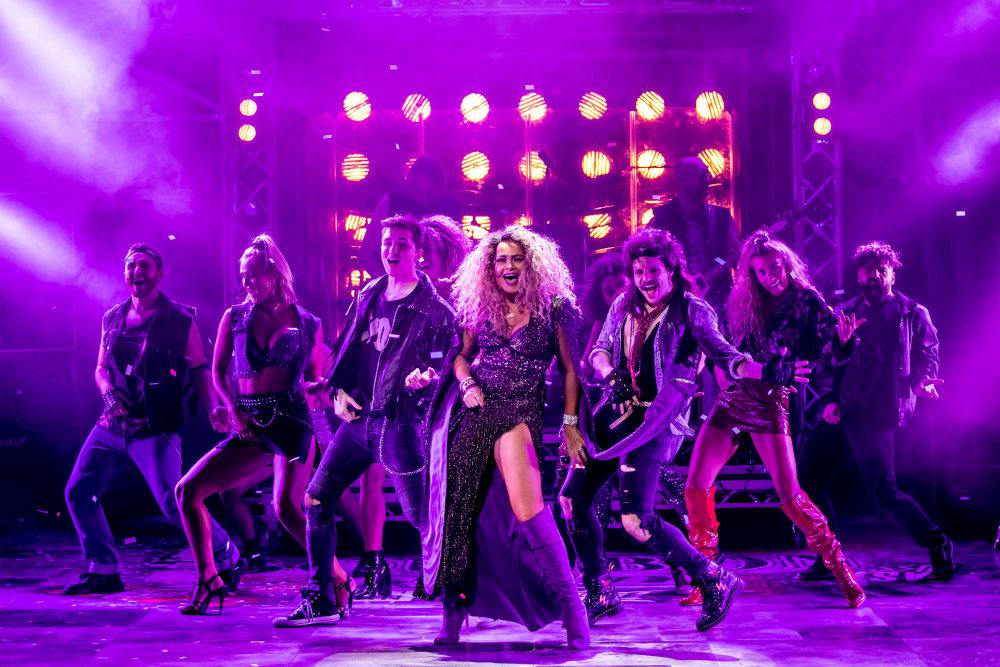 Another factor that makes this show so special is the set. Having seen a previous amateur production, I was amazed by the standard they set - but the current UK tour brings stadium rock to The Grand. Coupled with awe inspiring lighting, it gave the production a hint of 'wow factor' before a note had been played by the band. Everybody who performed as part of this production should give themselves a well deserved pat on the back.
Rock Of Ages runs at Wolverhampton Grand until Saturday 1st June 2019. For more information, or to get tickets, head to grandtheatre.co.uk.