A piece of theatre which touches members of the audience and resonates with the people watching the story unfold isn't unusual. However the current UK tour of the Olivier award-winning Rotterdam, takes that to another level and brings intense drama and laugh-out-loud comedy to the forefront with a story that has such incredible poignancy, especially at the moment.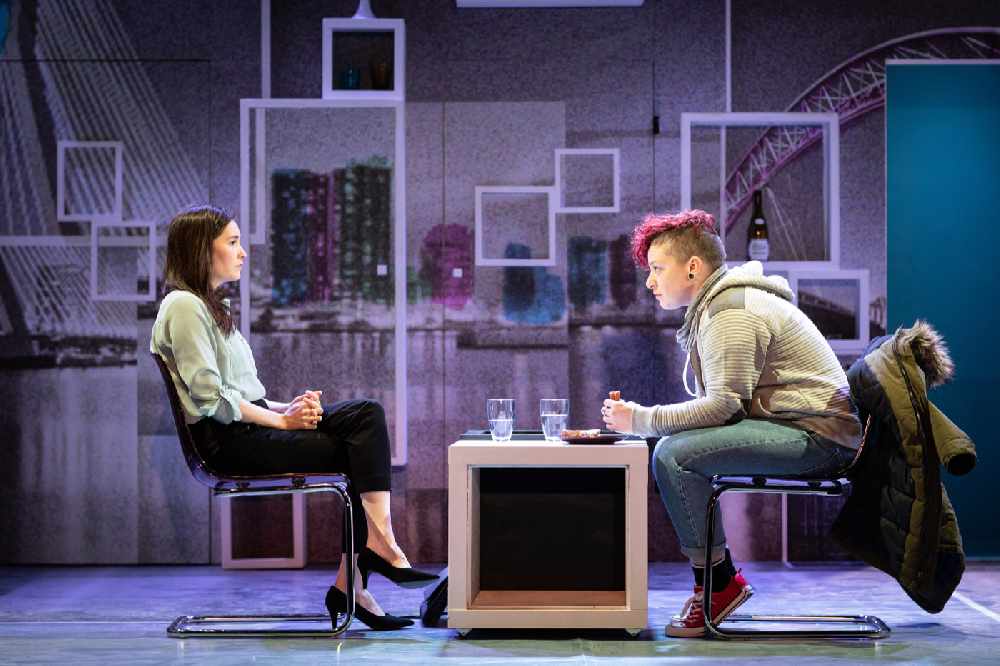 It's New Year in Rotterdam, and Alice has finally plucked up the courage to email her parents and tell them she's gay. But before she can hit send, her girlfriend, Fiona, reveals that he has always identified as a man and now wants to start living as one named Adrian. As Adrian begins his transition, Alice finds it increasingly difficult to cope and must face a question she never thought she'd ask - does all this mean she's actually straight?!
Rotterdam is, quite simply, two and a half hours of unadulterated, intense and all consuming brilliance. This is a story that has the audience belly-laughing one minute and in a stunned silence the next - a range of emotions that the small cast of four orchestrate in their audience with perceived ease.
What's especially pleasing about this show is the way it tackles the subject matter. For a long time, both on stage and in a wider conversation, we've found solace in the assumption that a lot of the problems faced by gay people - or those who are transitioning or questioning their sexuality - can be 'solved' by breaking the taboo and encouraging acceptance. Rotterdam takes this idea a step further and questions whether simply being accepted - be it by society or those you love - is as powerful a tool as propaganda suggests. It looks at the lives of people who are struggling with body dysmorphia and allows you to delve deeper and question things you'd taken for granted.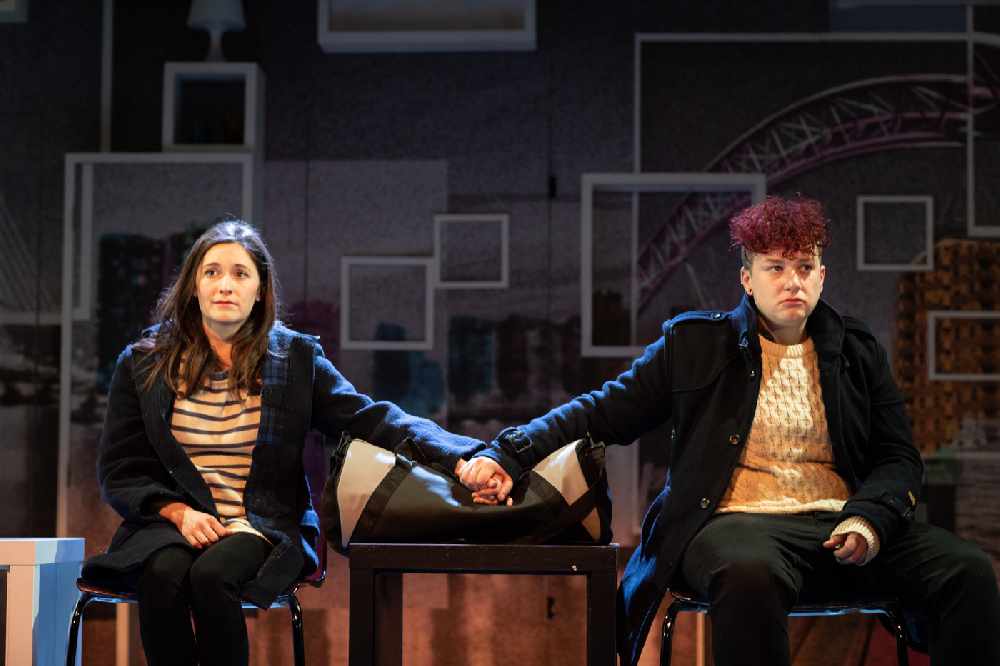 Leading the way this evening were Lucy Jane Parkinson (Communion, Little Boxes) as Fiona, who later transitioned to Adrian, and Bethan Cullinane (The Shadow, King Lear) as her girlfriend, Alice. Between them, Lucy Jane and Bethan grab the complexities and nuances of their respective characters and bring them to life in a way that captures the assembled crowd. At times this evening, you could literally hear a pin drop in the auditorium in scenes that removed the barriers and allowed us to see the turmoil that gender identity can bring into peoples lives. Lucy Jane in particular should be commended for an exceptional performance and a a display of tact and believability that sets her apart from her peers.
This production is, at times, as challenging as it is clever. From the subtle use of lamps in the colours of the trans-pride flag to a phenomenal soundtrack, Rotterdam is more than a piece of theatre. It's a vehicle to not only start a conversation, but to steer it in the direction of an audience who left with a new, humanised, take on the pain and reality of the plot. Just stunning.
Rotterdam plays at Wolverhampton Grand until Wednesday 24th April. For more information, or to get your tickets, head online to grandtheatre.co.uk.