Venue: Wolverhampton Grand Theatre
Date: 11th December 2018
Rating: ⭐⭐⭐⭐⭐
---
Okay, I'll admit it - Pantomime is growing on me year in, year out and 2018 is no exception! Wolverhampton Grand has raised the bar once again with their festive offering which, this year, is the fairy tale classic; Sleeping Beauty.
What's magical about this genre is the sheer variation in the audience. Pantomime still spans the generations and the auditorium tonight was filled with every age, from eight to eighty.
Once again, QDOS have excelled themselves with a colourful, well constructed masterpiece that's about as far away from badly painted backdrops and dodgy two-person cows as you can get. The casting is also exceptional and see's a mix of stars gracing the Black Country stage.
TV favourite and Strictly star, Debbie McGee takes on the archetypal role of the fairy godmother, Fairy Crystal - and frankly, both in terms of talent and persona, there's never been a better piece of casting. McGee is everything you expect of the role and more, and with a chance to show off her dancing skills as well as stretching her vocal chords, she was a pleasure to watch on stage.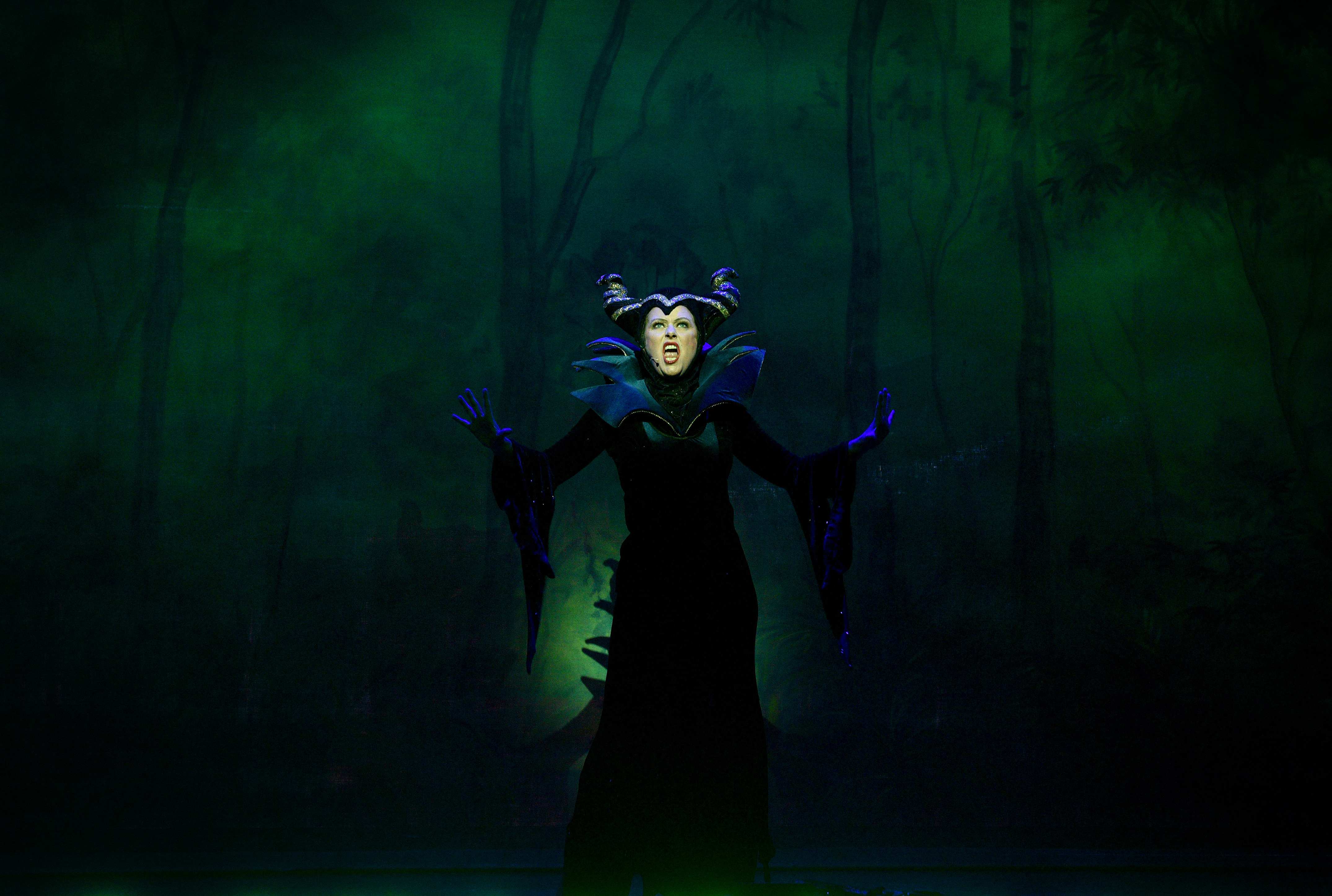 Richard Cadell is the lovable sidekick, Muddles and has carved a niche that the audience adored. Complete with Sooty (and maybe someone else too), human and bear were the perfect duo to bring a smile the entire audience, with youngsters having seen the most recent incarnation of The Sooty Show and older generations loving the little yellow bear's other adventures in decades gone by.
The lazy cow herself, Doreen Tipton, is back for her third consecutive pantomime and stars as the nurse; a role which affords her an amazing outlet for some one liners that have the audience in stitches. Her one woman shows are amazing, but Tipton has really found her niche in pantomime and is a joy to watch.
Special mention should also go to Bethan-Wyn Davies and Oliver Ormson as Princess Beauty and Prince Harry (no, not that one!) respectively. Both are seasoned performers and their talent and vocal ability really shone through. This was also Ormson's first Wolverhampton panto stint, having visited The Grand most recently in the UK tour of The Addams Family; and he was welcomed back into the city with open arms.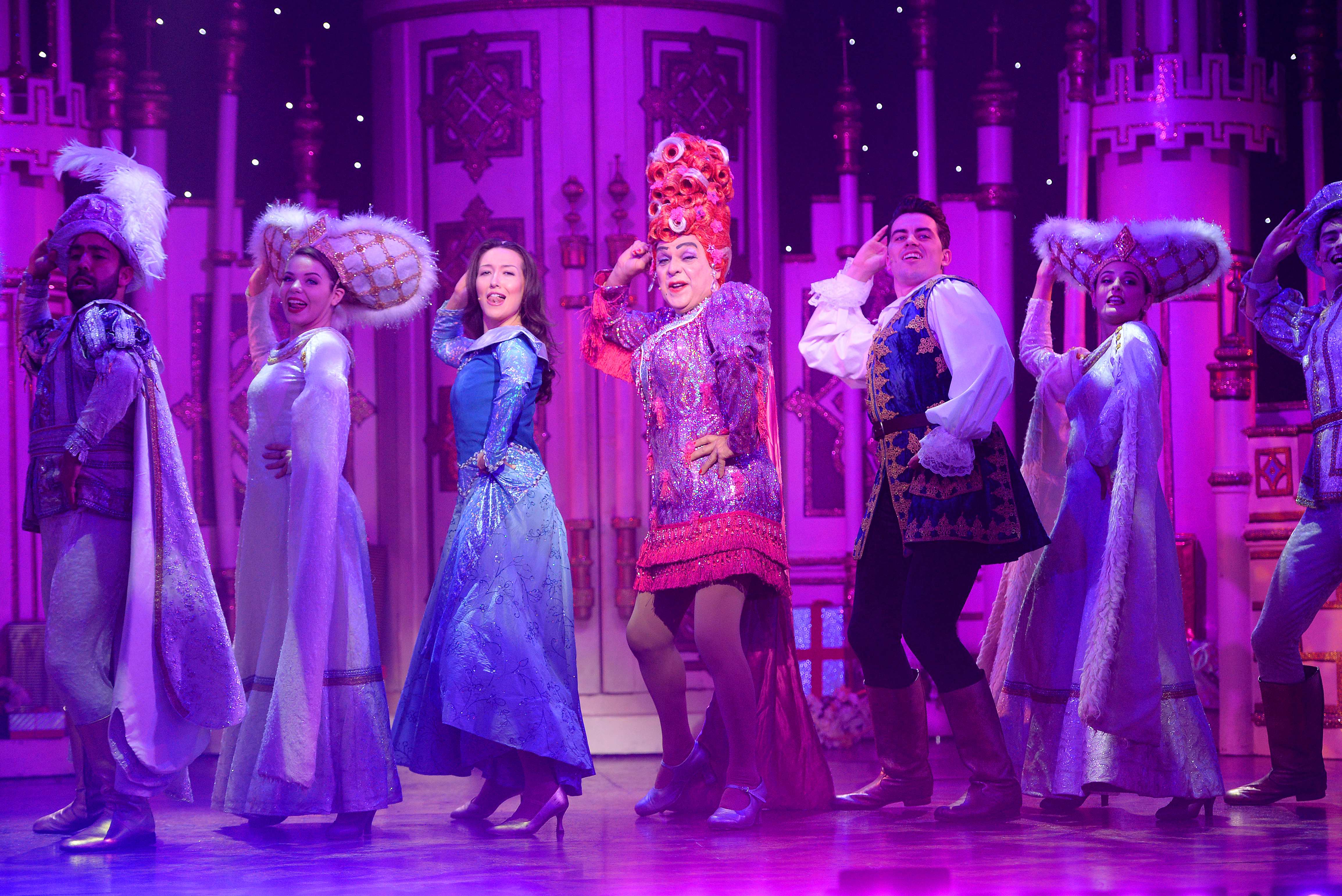 Sleeping Beauty makes fantastic use of pyrotechnics, illusion and flight, on a scale not seen in many equivalent productions. With a large competitor an hour down the road, there's always a worry that any comparative shows will pale in comparison. However that's never an issue at The Grand and, even more so this year, the pantomime in residence is more than comparable to many others.
What was a pleasure to see was the camaraderie on stage this evening. Pantomime is a hard slog and inevitably brings a cast close together. Whether it's a West End star's break from rigidity at Christmas, or - for some - the main part of their performing year, watching a cast make each other laugh and not worry too much when something isn't as slick as they'd planned is a pleasure. This is theatre for the joy of putting a smile on kids faces and encouraging the next generations into venues - something that Sleeping Beauty fulfils perfectly.
With a strong cast and brilliantly executed song and dance, this production is just the right mix of modern and traditional to satisfy everyone - and is a joy to watch. Whether it's a pre-Christmas mood setter or a new year treat, get yourself some tickets, treat the kids and have a GRAND night out.
Sorry - I'll get my coat!
Sleeping Beauty runs at Wolverhampton Grand Theatre until 13th January 2019. For more information, or to book your tickets, head online to grandtheatre.co.uk.