Monty Python's Spamalot is a musical comedy adapted from the 1975 film Monty Python and the Holy Grail. Like the film, it is a highly irreverent parody of the Arthurian Legend, but it also differs from the big screen version in many ways.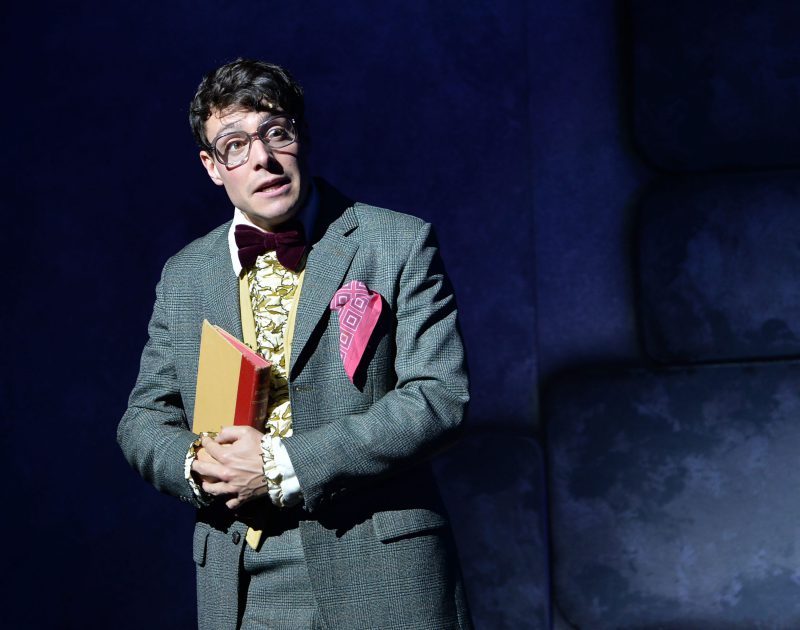 The original 2005 Broadway production won three Tony Awards, including the Tony Award for Best Musical, and received 14 Tony nominations overall. During its initial run of over 1,500 performances, it was seen by more than two million people and grossed over $175 million.
As you can see, the show is kind of a big deal - but is also so unashamedly silly it becomes a hillarious parody of itself.
The tale follows King Arthur and his faithful servant, Patsy. In a manner not unlike that of Blackadder and Baldrick, they are the focal point of the story which sees the duo navigate Camelot to find the Holy Grail. With help (or hindrance!) for a handful of other characters, 'Spamalot' borrows from a number of well known Python sketches and in-jokes to generate a show that - even for the most basic of fans - strikes many chords.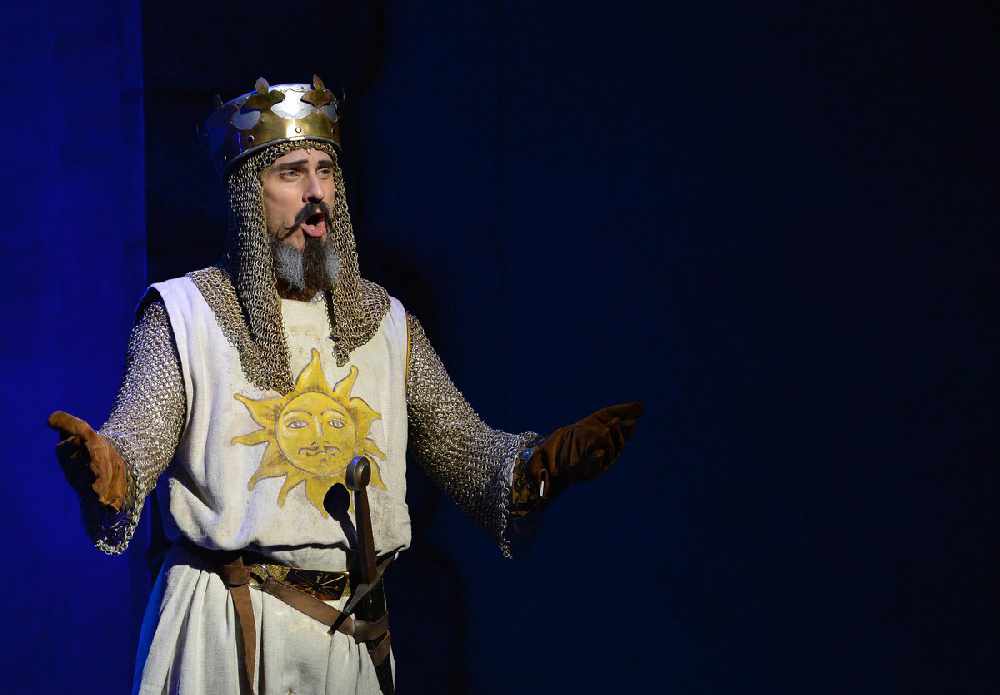 Routines such as the fish slapping dance, the French knights taunting the Knights of the Round Table and the Knights who say 'Ni' are all present and prove hilarious in a live environment, hiwever his is no half hearted nostalgia-fest.
This was the first time I've seen the show without any known faces taking the lead roles and Rhys Owens turn as Patsy was a joy to behold. He managed just the right amount of humour without overacting and complemented Bob Harms interpretation of Arthur so well.
Harms incredibly dry-humour stance was different from others who have taken the role and played it far more for laughs. This production allows the character to be seen which, for me, adds so much more. Add in Sarah Arlington's rendition of the Lady of the Lake and you have three sublime performances that wowed the crowd.
Ironically, to be able to produce something this silly takes a lot more talent than you realise. More so, to be able to perform that silly piece requires such skill and commitment to the roles - both to give the audience what they paid for but also so as not to become a pastiche of the originals - that everyone on stage should be applauded for a slick, well rehearsed and brilliantly laugh-out-loud funny show that you'd be a fool to miss.
Spamalot runs at the New Alexandra Theatre until Saturday 7th October.