The Exorcist is a stage adaptation of the 1973 American supernatural horror film, itself adapted from a 1971 novel.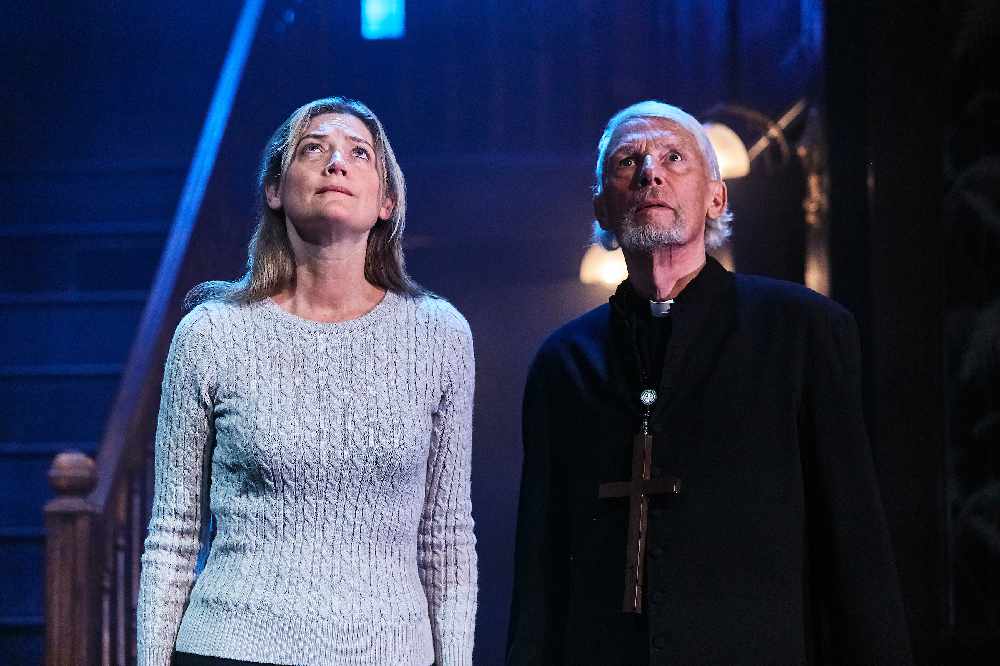 The story is almost universally known. Chris is an actress, who struggles to keep a work/life balance. Her young daughter, Regan, starts to hear noises around their home and soon finds they're something more than rats in the attic. When Chris is unable to get any answers from a succession of doctors about Regan's strange symptoms, she reluctantly turns to a local priest for help.
The stage version of this show draws inspiration from its predecessors, with notable similarities throughout. If I'm honest, I was hesitant in believing it could be such a close mimic of the big screen Exorcist, which was noted for it's amazing special effects and realism - so much so, audiences walked out of movie theatres in shock and disgust. However, whilst being a little more subtle, this production definitely won't disappoint. Whether you're a fan of the cult 70s cult phenomenon, or new to the story, there's something here for you.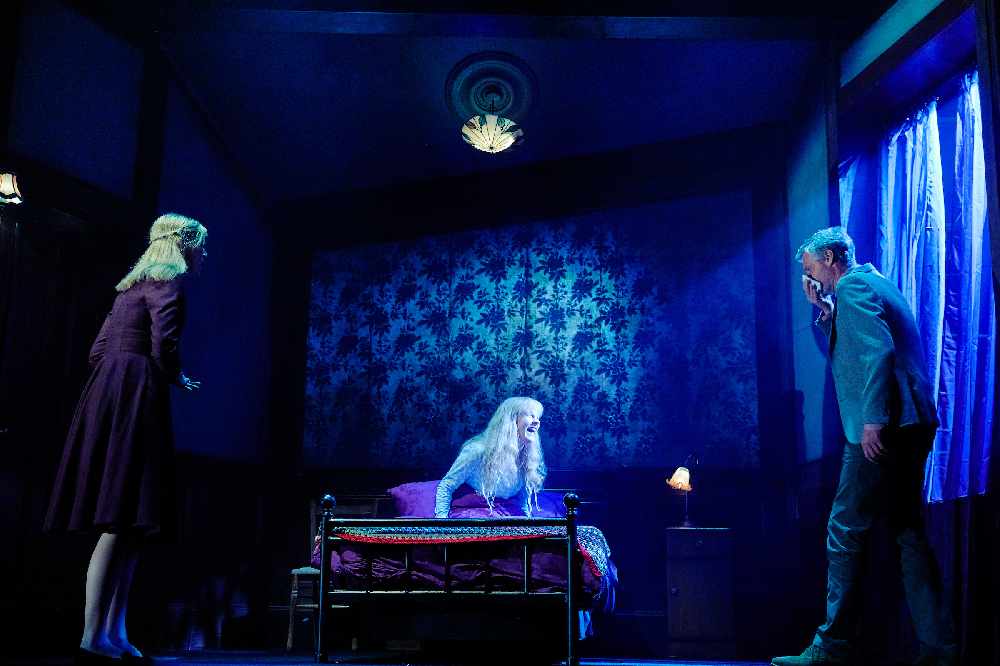 If you're considering a trip to see The Exorcist, we should probably throw in a warning - this piece is graphic. If you remember the vomit, language and 'crucifixes' of the film, all are present alongside a head turn or two - and this production makes no apologies for not holding back. With a forcefulness we're possibly not used to seeing on the stage and a shock factor which made for a good few, audible, gasps from the audience, this is a show which aims to shock and scare succeeds on every level with a stunning mix of lighting, sudden explosions of sound and sheer, visual 'wow factor'.
Sophie Ward is brilliant as Chris - portraying an actress, and a single mother, who's torn between family and career. Taking the character from strong an independent to vulnerable and in need of help, her performance was captivating and Ward the perfect choice for the role.
Paul Nicholas takes on the role of Father Merrin; the priest who is called upon to perform the exorcism and who pays the ultimate sacrifice. As a performer with an enviable pedigree, he's an assured pair of hands for this comparatively small part, but from the second he steps on stage it's clear to see why he was chosen. Bringing an authoritative presence and a captivating performance, Nicholas commands your attention from the moment he steps on stage.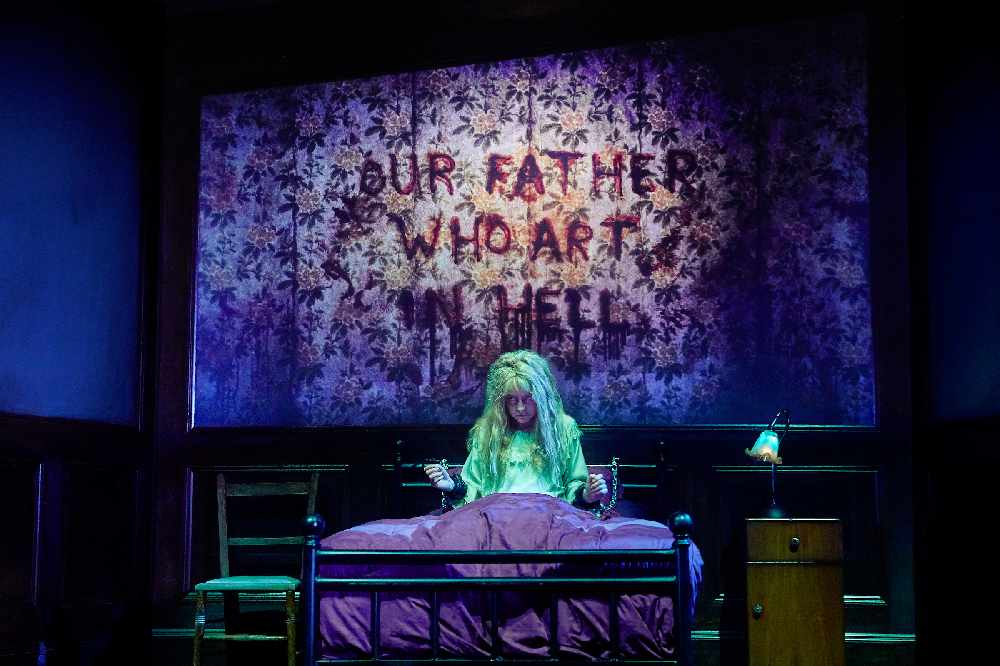 Susannah Edgley is simply outstanding as Regan, with a performance which is so much more than a homage to Linda Blair. This role is incredibly demanding, with make-up and wig changes on an almost scene by scene basis and a huge reliance on timing to match the voice of the demon, so beautifully provided by Sir Ian McKellen - an exquisite choice for the part.
Edgley creates a creepy, un-nerving and vulgar version of the protagonist with a no-holds-barred approach to the part. However subtlety is definitely not called for here, with the audience more than appreciating her ability to stay true to the version of the character we all know, but without becoming a tribute act to earlier incarnations.
The Exorcist is as brilliant as it is disgusting. As glorious as it is offensive and as shocking as it is genius - an absolute must see this week.
It plays at The Alexandra theatre until Saturday 19th October. For more information, or to get your tickets, head to atgtickets.com/birmingham.