So often, when Press Night comes around, you're taking your seats on the first night of a run. On the whole, that means that your review creates the anticipation for what's to come - however for the new Wolverhampton Grand production of The History Boys, the feeling is slightly different.
Having played a number of performances already, the Chinese whispers around this interpretation of, what is, an Alan Bennett masterpiece have already circulated around social media. That meant I got to participate in the excitement which raised my hopes even more.
Well known to a number of GCSE students, The History Boys premiered at the Royal National Theatre in London in 2004, with a cast including Richard Griffiths, Dominic Cooper and James Corden. Its Broadway debut was in 2006 where 185 performances were staged before it closed on 1 October.
The plot centres around Cutlers' Grammar School in Sheffield, where a group of history pupils are preparing for the Oxbridge entrance examinations under the guidance of three teachers, all of whom have contrasting styles.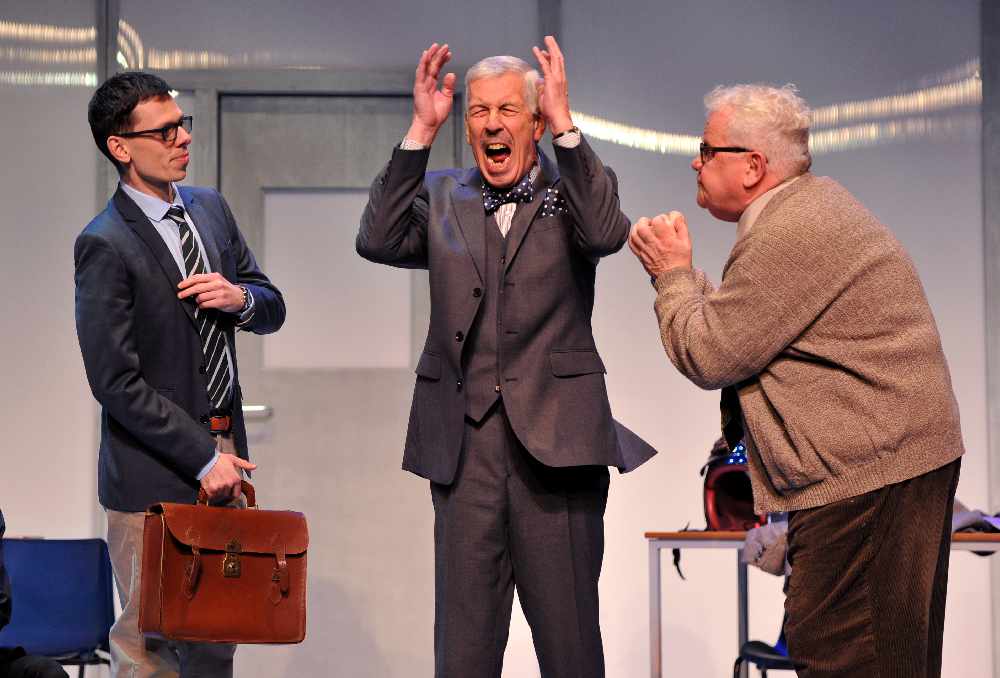 Hector, an eccentric teacher, delights in knowledge for its own sake but his ambitious headmaster wants the school to move up the academic league table and hires Irwin, a supply teacher, to introduce a rather more cynical and ruthless style of teaching. Hector is discovered sexually fondling a boy and later Irwin's latent homosexual inclinations emerge.
The show, and its casts, won three Olivier and six Tony awards with the piece being cited by some as a modern masterpiece.
No wonder, then, that the anticipation around Wolverhampton Grands incarnation has grown in the run up to the first night - something that was seemingly incredibly well justified.
First thing to note is the set. Beautifully lit and with an outstanding use of projection during scene changes, History Boys manages to create a feeling of colour in a monochrome environment. This set isn't basic, but also isn't an all bells and whistles kind of creation - perfectly placed to allow the focus to be maintained on the story.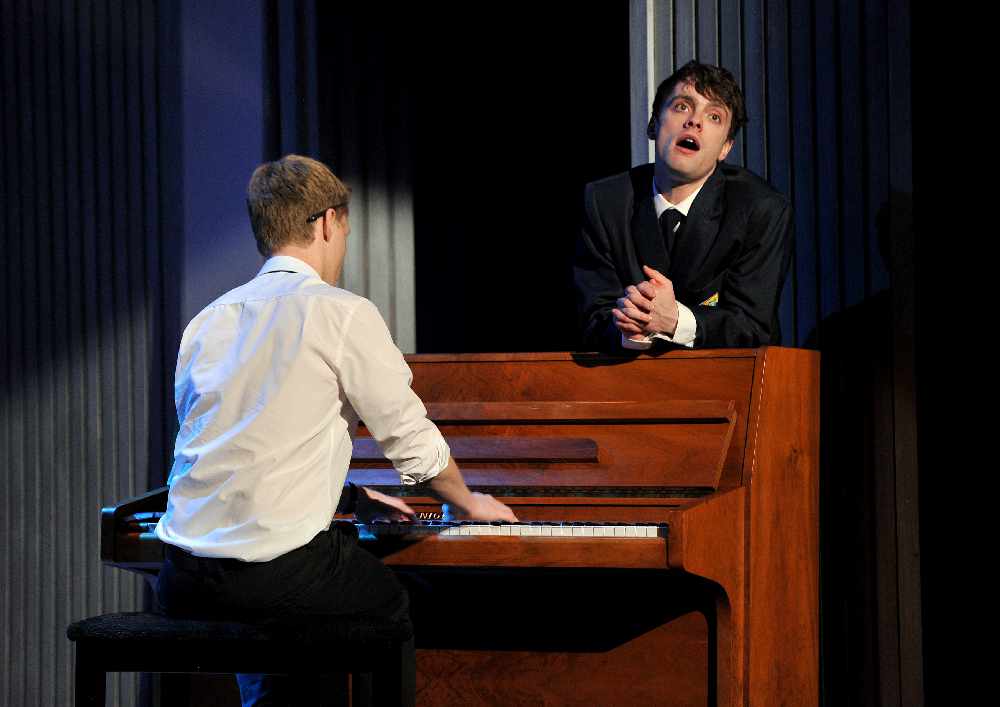 Our cast this evening were comparatively small but perfectly formed. Grand favourite, Jeffrey Holland, took on the role of the headmaster with Ian Redford, Victoria Carling and Lee Comley playing Hector, Mrs Lintott and Irwin respectively. Alongside our eight 'boys', the chemistry on stage tonight was undeniable.
The show reeked of enjoyment and you could tell our 12 protagonists, alongside the creative team had a blast from rehearsals through to opening night. This piece is as poignant as it is laugh-out-loud funny and was executed perfectly.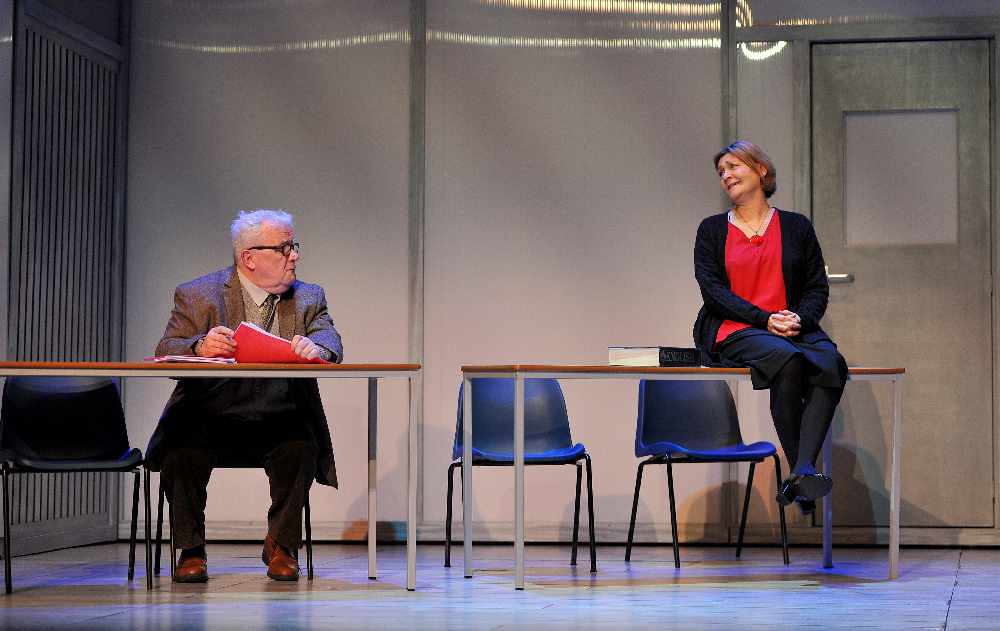 All of our protagonists were outstanding and it would feel wrong to single out individuals because what makes this - and every other show of its kind - a success is the teamwork involved in getting it to the stage. This is a collaborative triumph from start to finish and something everyone involved should be very proud of.
The History Boys plays at Wolverhampton Grand Theatre until Saturday 22nd February 2020. For more information, or to get your tickets, head online to grandtheatre.co.uk.