Everyone knows the story of Hansel and Gretel, right?! WRONG! Open Theatre - a company working with young people with learning difficulties for over 30 years - have brought a new spin to the classic fairytale which arrives at Birmingham Hippodrome's Patrick Studio this week.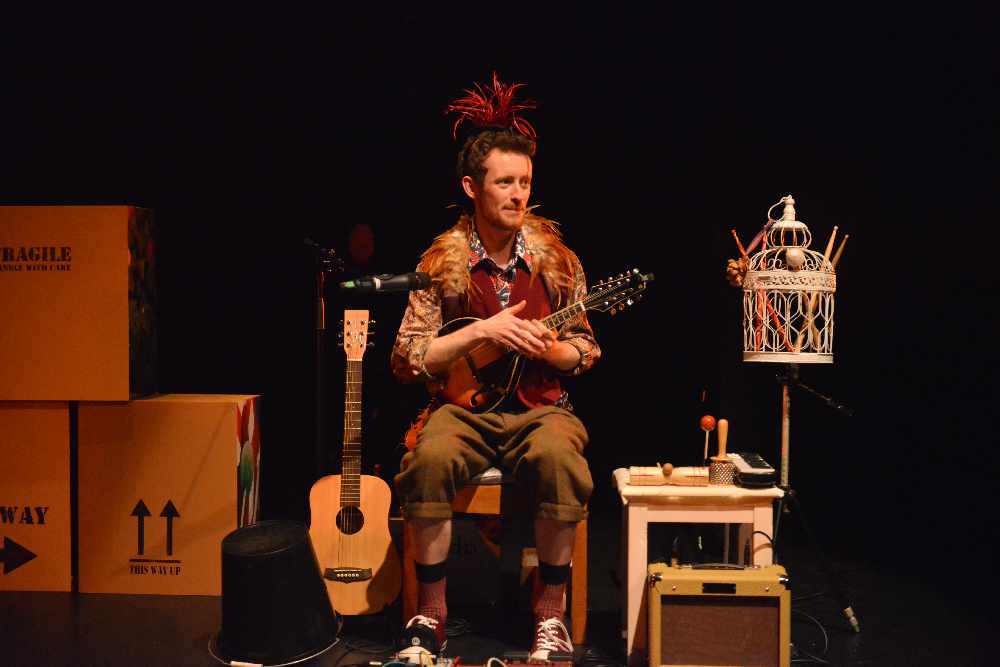 In this incarnation - co-produced by the theatre - a flustered storyteller is joined by a mischievous mockingbird as he follows Hansel and Gretel deep into the forest. All is not what it seems, as the characters start to tell their own version of this peculiar adventure featuring live music and a mesmerising design, enhanced by projection and a very clever set design concept.
With a cast of seven, ranging from a more feisty Gretel and a streetwise Hansel, to a duck (who plays a bigger part than many would realise!) this production of Hansel and Gretel is a clever, funny, heartwarming take on the version we all know and love.
From the second you take your seat, you're struck by the simplicity of the set. Whilst there's restriction on space and capability, The Patrick Studio is a comparatively large studio theatre and Open Theatre definitely made brilliant use of what's available to them. The use of projection was also a stroke of genius, giving a new dimension to the show and bringing the stage to life.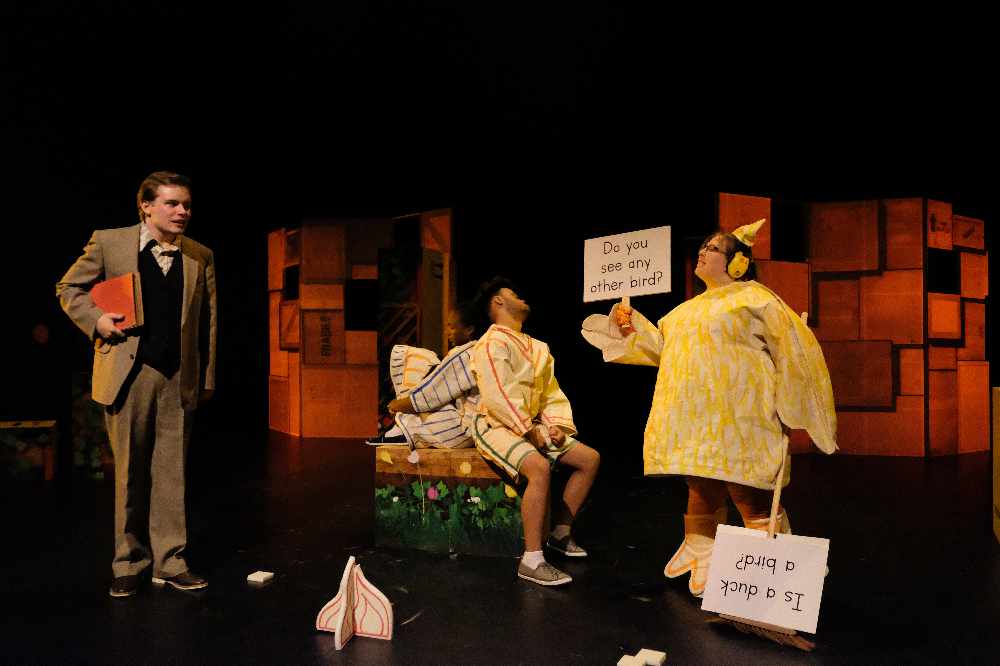 A special mention, however, should go to the cast who had such a perfect chemistry that elevated the show immeasurably. Rishard Beckett and Jessica Rowe stole the show as Hansel and Gretel respectively. With a great chemistry and perfect delivery, they were a joy to watch. Similarly, our storyteller (Nicky Priest) and Mockingbird (Charles Craggs) meshed perfectly and their continual disagreements with The Duck (Vicki Taylor) added a perfect comedic edge.
This is undoubtably a show for the family, It's funny without being crude and it's beautifully performed - yet another triumph for the ever evolving world of theatre which has a glorious year ahead of it.
The Twisted Tale of Hansel and Gretel plays at the Patrick Studio at Birmingham Hippodrome until Saturday 15th February. For more information, or to get your tickets, visit birminghamhippodrome.com.