The Worst Witch is a stage adaptation of the much-loved (and long running!) series of children's books by the same name, written and illustrated by Jill Murphy.
The first of Murphy's series was published in 1974, with the most recent reaching stores just last year. For a generation of children, long before Harry Potter, there was Mildred Hubble. An ordinary girl who found herself in an extraordinary place: a school for witches. Now in her final year, accident prone Mildred and her fellow pupils are embarking on their biggest and most important adventure yet.
Jealous Ethel Hallow is always out to spoil Mildred's fun and Miss Hardbroom is opposed to all fun in general - so just as Mildred sparks some inevitable mayhem certain to upset them both, an old enemy returns with a plan for revenge that could threaten not just the academy, but the whole world.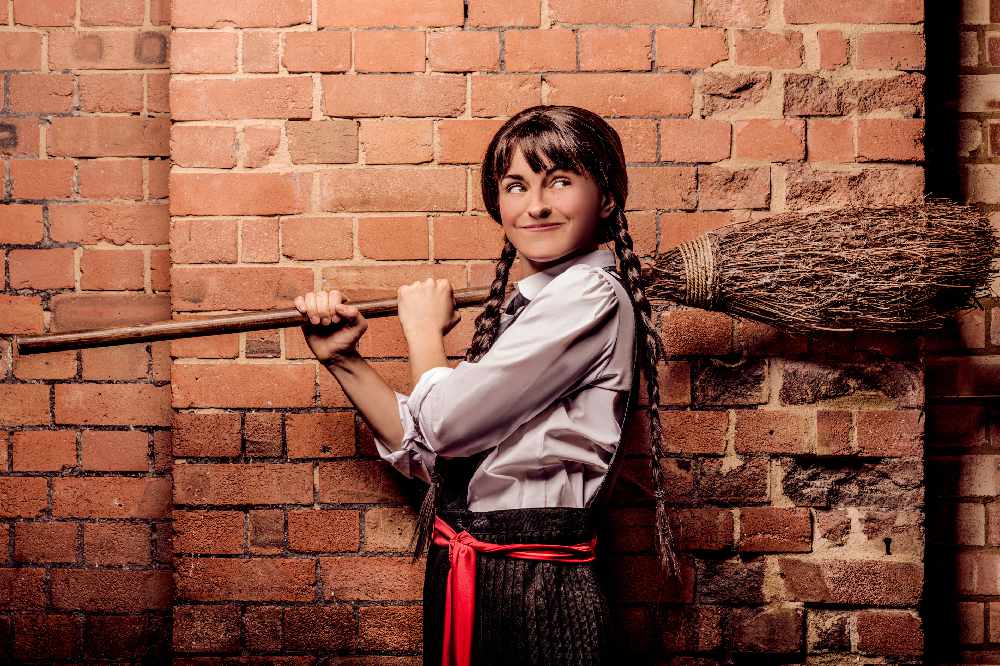 What was lovely to see was the breadth of ages in the auditorium, with adults who grew up with the books sat next to their children, who have more recently been introduced to them. Whilst so many stories capture the hearts of a generation, this series has clearly sparked a love of literature in an entire family - not only were younger children excited to see Mildred in person, but their parents were grinning from ear to ear, reminiscing about the memories the story brought back to them.
The plot is comparatively simple and, if I'm honest, having never engaged with the books as a child I was a bit worried I might be a bit old to appreciate the magic. However the show (which is more accurately described as a semi-immersive experience!) soon blew those cobwebs away! The production has a couple of tour dates left before a short London run and it's already listed as one of What's On Stage's best selling West End shows of the year.
What is noteable is the way modern literature has influenced our understanding of characters. Even though I've never turned a page of the novels, my understanding of characters like Miss Trunchbull in Matilda and Hermione Grainger in Harry Potter meant I could easily pinpoint their equivalents in this piece - if you've read similar works of fiction you'll be able to immerse yourself in The Worst Witch in seconds and enjoy the story fully.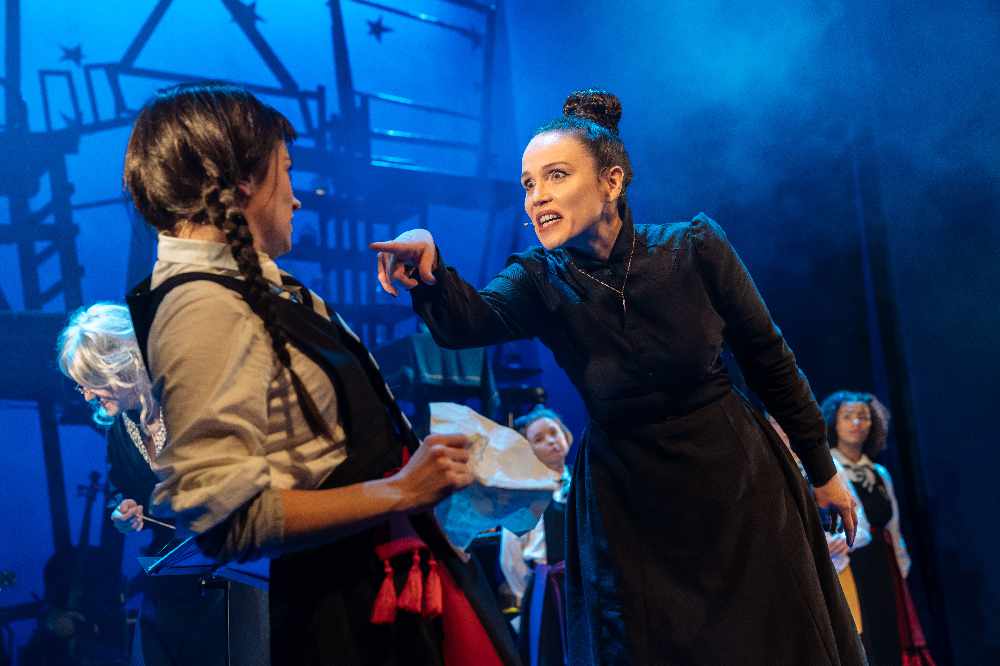 Danielle Bird is simply brilliant as Mildred; bringing the enthusiasm, energy and spark that the character requires to the stage. Both physically and vocally she excels and, alongside the other 'students', there was no room for confusion - we were in the academy with them and became completely immersed in the action on stage.
Rosie Abraham shone as Ethel Hallow - the jealous witch from the 'superior' family. With brilliant comedy timing and the most on-point facial expressions I've seen in a long time, she was a joy to watch. Similarly, Polly Lister - who takes on somewhat of a dual identity as Miss Cackle and her evil sister had just the right amount of menace to darken the piece, but keep the audience on side - anyone who can duet with themselves is a genius in my eyes!
What's also brilliant about the production is it's ability to successfully break the fourth wall and the subtle inclusion of musicality. When this was described to me as a 'musical', I'll freely admit I was confused. Was there a need to bring show tunes into play or was this an attempt to make The Worst Witch 'big' enough to take on tour to theatres of this scale. However, a handful of songs, sprinkled wisely throughout the piece meant the production team definitely pulled off something magical.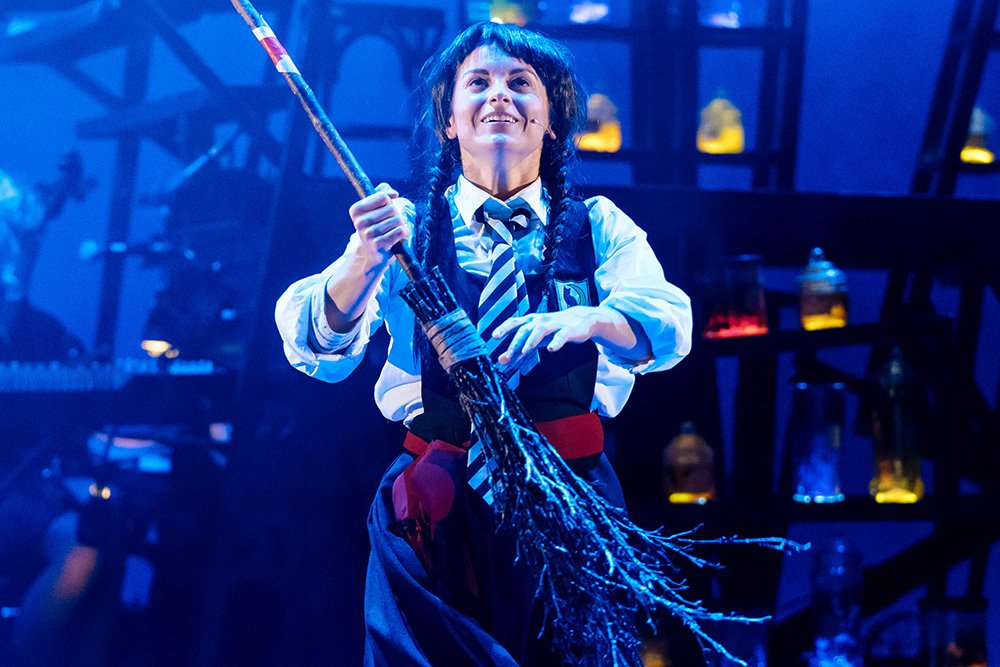 The tracks are simple, get stuck in your head and were picked up by the audience in seconds - and that gave the younger contingent something to latch on to and a way to be involved in the story, much like their imagination allows when they turn the pages of the books. Intentionally or otherwise, the construct of this piece was brilliant and made the evening at The Hippodrome a very special one.
The Worst Witch plays at Birmingham Hippodrome until Saturday 26th May. For more information, or to get tickets, head online to birminghamhippodrome.com.