Every now and again, you need to challenge yourself and do something outside your comfort zone. You could easily have a relationship with theatre that means you spend your life watching West End transfers and indulging in glitz and glamour - but this season, more than ever, The Patrick Studio at Birmingham Hippodrome is giving you the chance to push yourself.
Bravo 22 Company's new drama, 'Unspoken', is a prime example and brings to light the lives interrupted and forever changed by war, on a heart-wrenching and hilarious journey of love, loss, loneliness and hope - with the entire performance brought to life by ex-Service personnel.
From the battlefield to the kitchen, the street corner to the bar, a disparate regiment of soldiers, sailors and airmen find themselves at their local club, looking for entertainment and a chance to share their journeys with us. Journeys which are altogether more real with the stark realisation that nobody on the stage is an 'actor' in the common sense of the term.
Although they're playing a part, not a single person is being paid to pretend to have suffered the torture of the battlefield. Ultimately, the stories may be an amalgamation of a few experiences, but above all else these tales belong to the people telling them and allowing access to their lives in a way which is not only stark and honest, but empowering and immersive.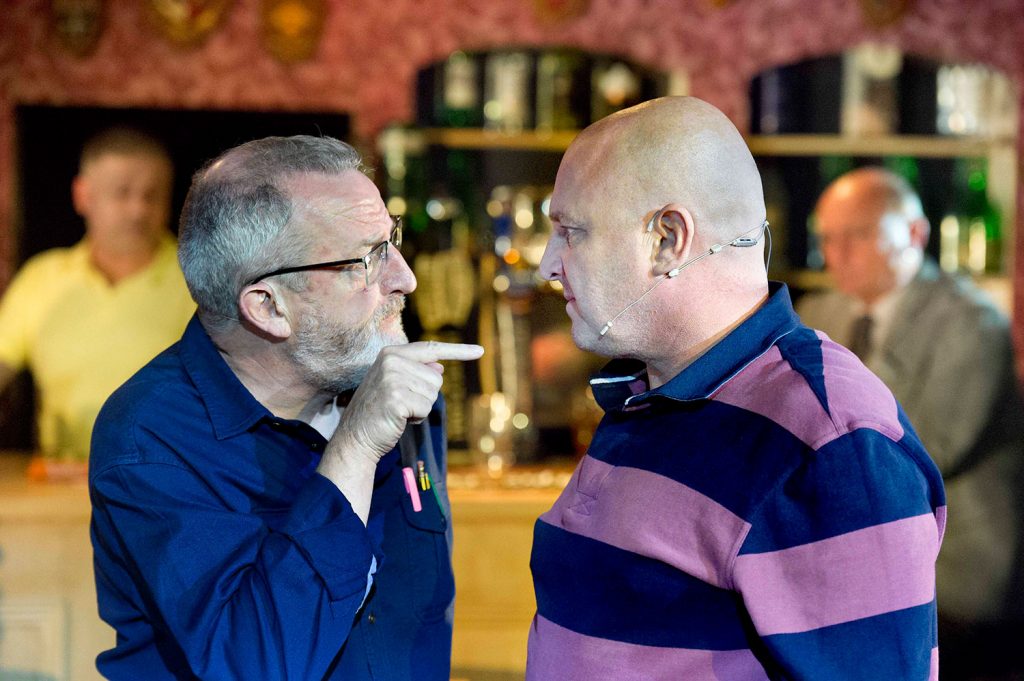 This play is about real lives in every sense of the word. It brings with it the obvious moments of contemplation and has incredibly thought provoking themes running throughout. However it also has moments of real self-deprecating British humour, which is evidently what carried these soldiers through their time in the forces and beyond. It examines mental health in a raw, honest and exposing way that few others dare to deal with.
These men aren't ashamed to joke and, whether a coping mechanism or otherwise, it brings light and shade to the performance - a performance which is so much more than public entertainment. This show, and others produced by the company, are a rehabilitation tool for those taking part. A secure environment to try and deal with your demons and something which is valued for that purpose by so many.
Heart wrenching and laugh-out-loud funny, Unspoken has everything you'd like, including a realism which can't be matched by shows created purely for entertainment. Definitely one to watch, this will truly change your perception of conflict and life afterwards.
Unspoken finishes performances at Birmingham Hippodrome this evening (Tuesday). More information and tickets are available online at birminghamhippodrome.com.