Following eight record-breaking years in London's West End, War Horse has now played in eleven countries around the world and been seen by over seven million people. And now it's returned to Birmingham and the city couldn't be happier - this show is truly world class.
The production has won over 25 major awards including the Tony Award for Best Play on Broadway, and it's more than clear to see why.
The story is a tale with a huge mix of emotions. At the outbreak of World War One, Joey, young Albert's beloved horse, is sold to the Cavalry and shipped to France. He's soon caught up in enemy fire, and fate takes him on an extraordinary journey, serving on both sides before finding himself alone in no man's land. Albert, who remained on his parents' Devon farm, cannot forget Joey. Though still not old enough to enlist he embarks on a treacherous mission to find him and bring him home.
Based on the novel by Michael Morpurgo, this powerfully moving and imaginative drama is filled with stirring music and songs, is a show of phenomenal inventiveness. At its heart are astonishing life-sized horses made by South Africa's 'Handspring Puppet Company', who bring breathing, galloping, charging horses thrillingly to life on stage.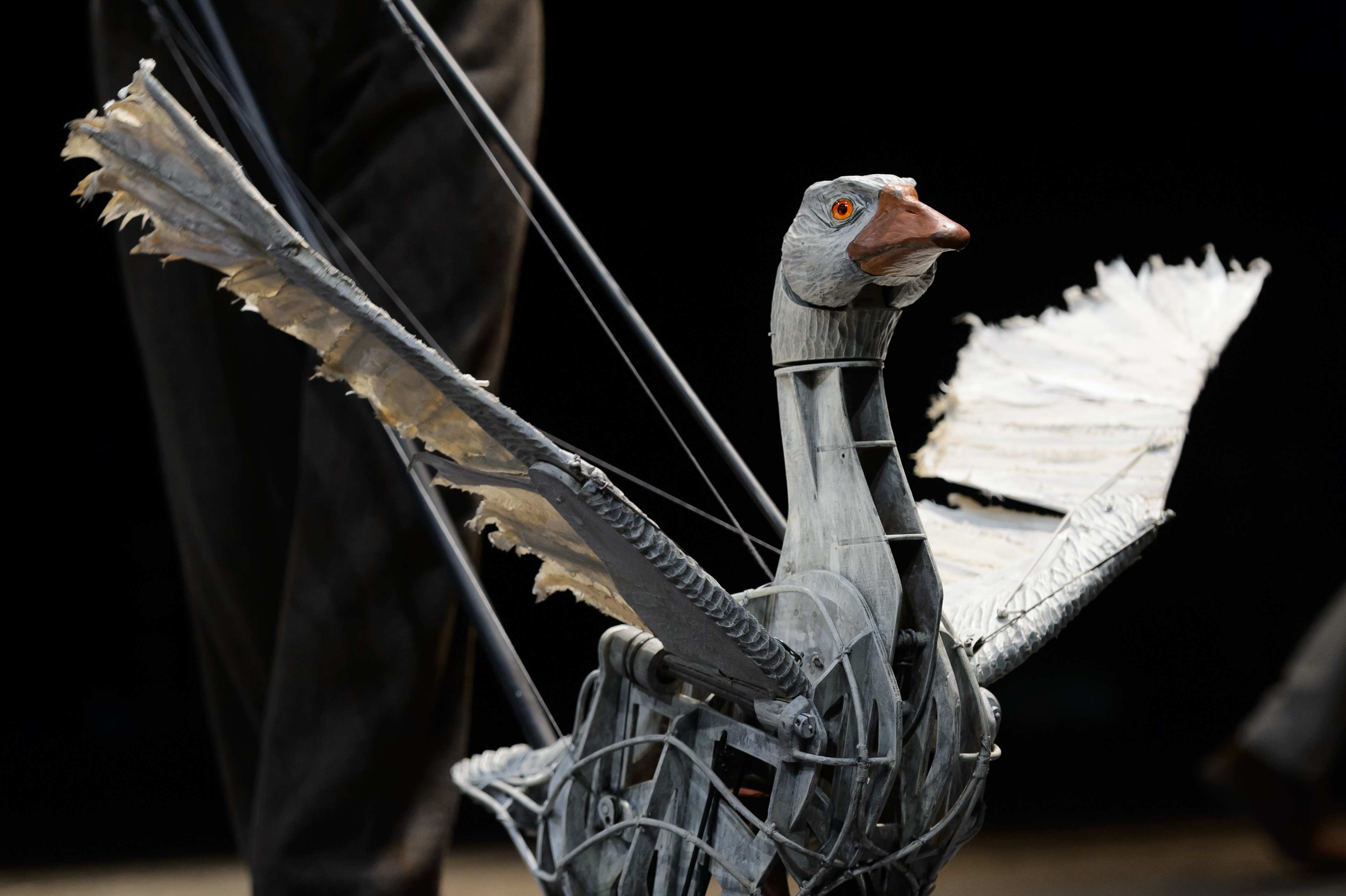 The craftsmanship and acting prowess of the creatures - and their handlers - is astonishing. So many shows which incorporate puppetry have a magical way of 'removing' the humans from the stage, letting you focus solely on the creatures they control. However War Horse takes a different slant on puppetry and absorbs the actors into the soul of their animal - and its a joy to watch. There's an argument that the show has become more well known for the mechanics of its animal protagonists, but having the privilege to watch this cast tonight has reaffirmed that this show is brilliant all round entertainment.
From start to finish, the sublime use of lighting, the intelligent placement of music and songs, the slick scene changes and the minimal but perfectly filled set lead to what can only be described as a masterclass in theatre. Taking every member on a rollercoaster of emotions, there were small children laughing with wide grins one minute and grown men beside them bawling their eyes out the next.
War Horse is an unashamed attack on the senses and a microclimate of uncertainty. Never before have I been so unsure what's coming next, nor have I been so wrong about a shows ending - and that hooks you in even more.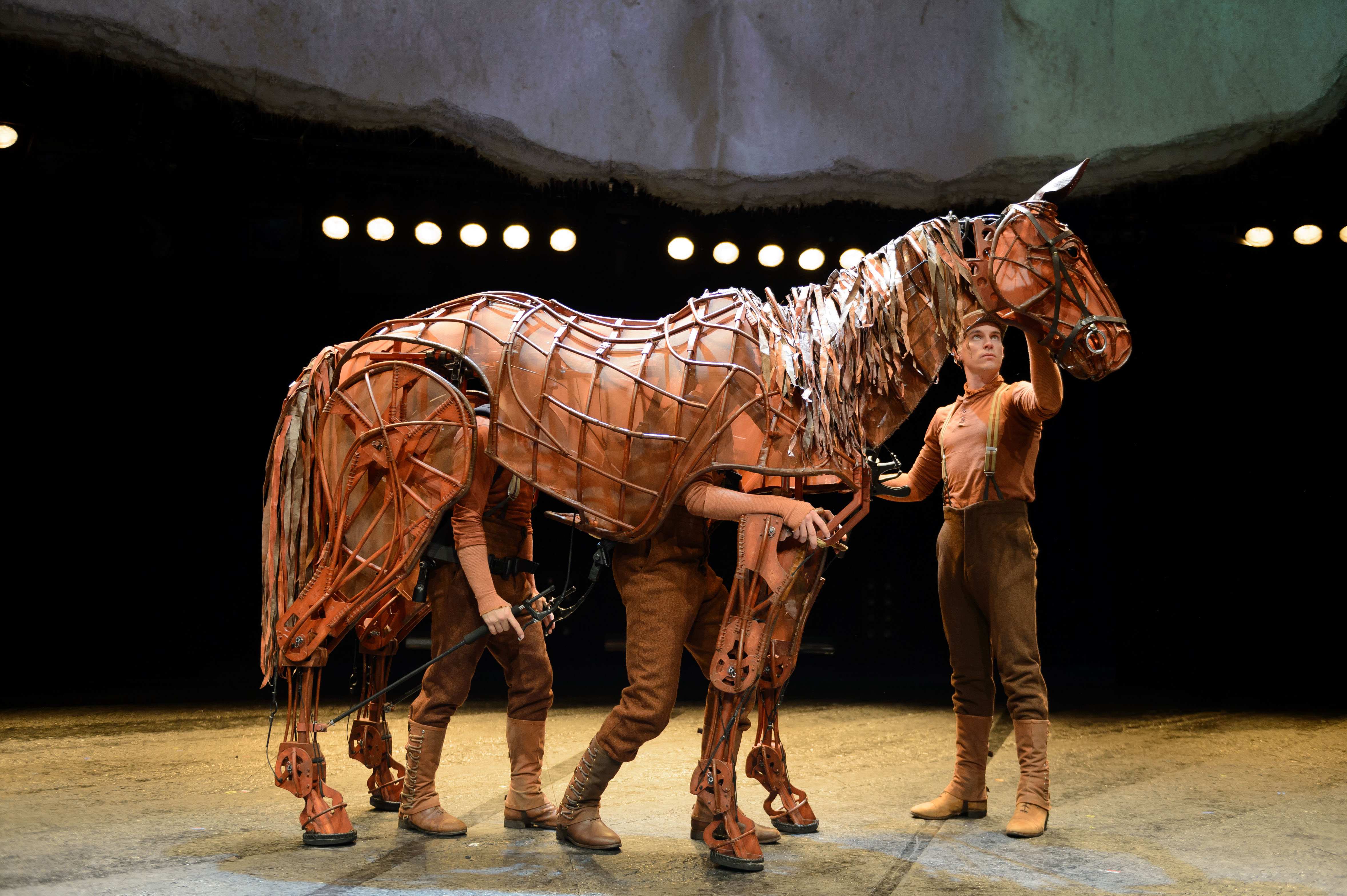 Each and every member of the cast is utterly brilliant and to pick favourites would not only be churlish but also pointless. This should just simply wouldn't work without the team dynamic and tight choreography. Whilst there's people playing lead characters, there are no 'lead' actors as such. War Horse is the epitome of a team effort and every single person on stage.
If you're contemplating whether this is the show for you, please don't make a mistake and overlook it. War Horse is simply beautiful - there really is no other word to describe it. If six stars was a thing, this show would scoop it every day.
War Horse runs at Birmingham Hippodrome until Saturday 3rd November. For more information and to book tickets visit birminghamhippodrome.com.