Billed as the greatest love story of all time, West Side Story is based on Shakespeare's Romeo and Juliet. The story is set in the Upper West Side neighbourhood in New York City in the mid 1950s and is the work of two of the most respected creative names; Leonard Bernstein and Stephen Sondheim.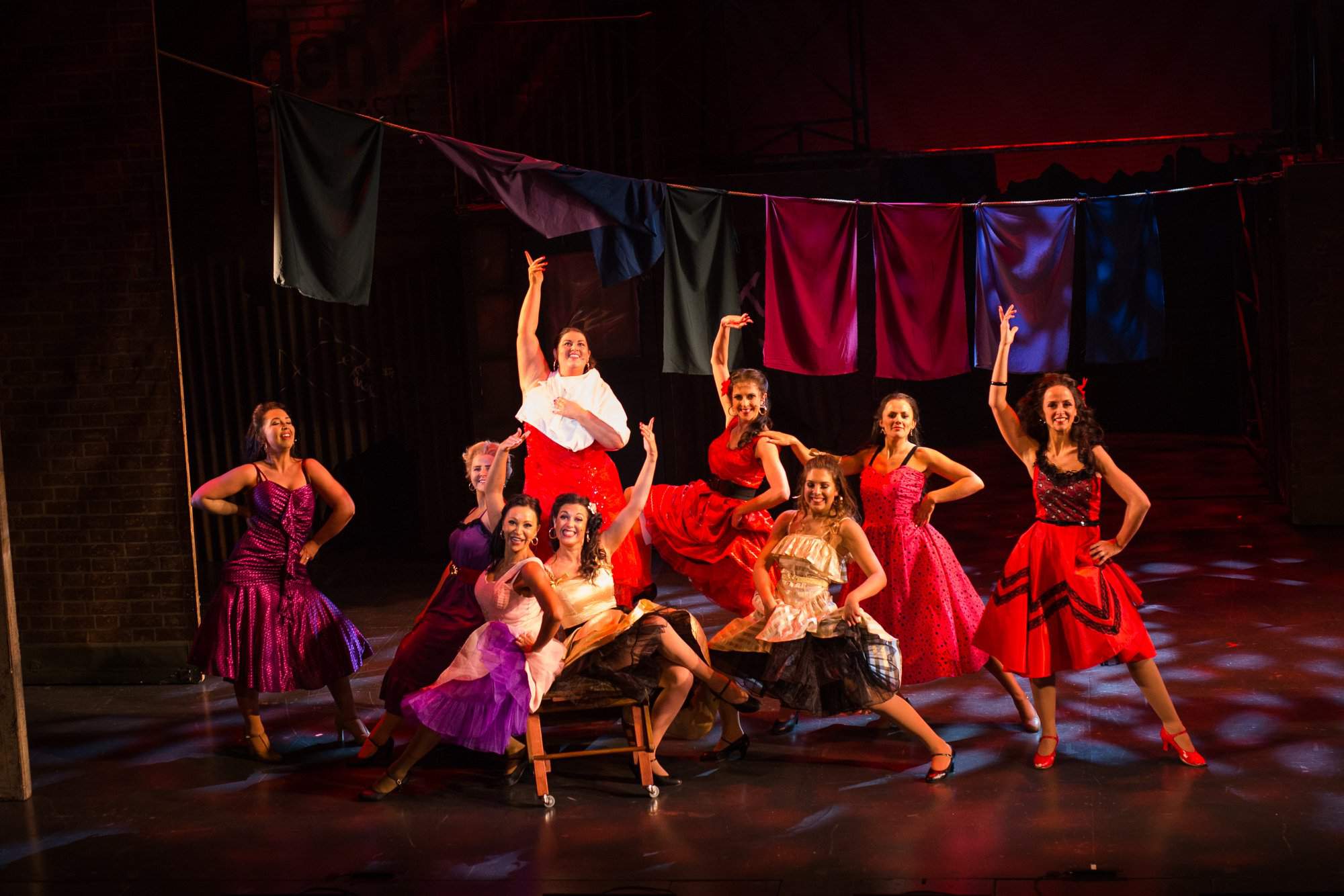 The piece explores the rivalry between the Jets and the Sharks; two teenage street gangs of different ethnic backgrounds. Tony, a former member of the Jets and best friend of the gang's leader, Riff, falls in love with Maria, the sister of Bernardo, the leader of the Sharks. The dark theme, sophisticated music, extended dance scenes, and focus on social problems marked a turning point in American musical theatre with West Side Story widely regarded as one of the greatest works in musical theatre history.
Bernstein's score includes some of the best known songs in theatre history, from 'Maria' and 'America' to 'Somewhere' and 'Tonight'. The original 1957 Broadway production was nominated for six Tony Awards, including Best Musical, in 1957 and the 1961 film was nominated for eleven Academy Awards - and won ten - so this is kind of a big deal!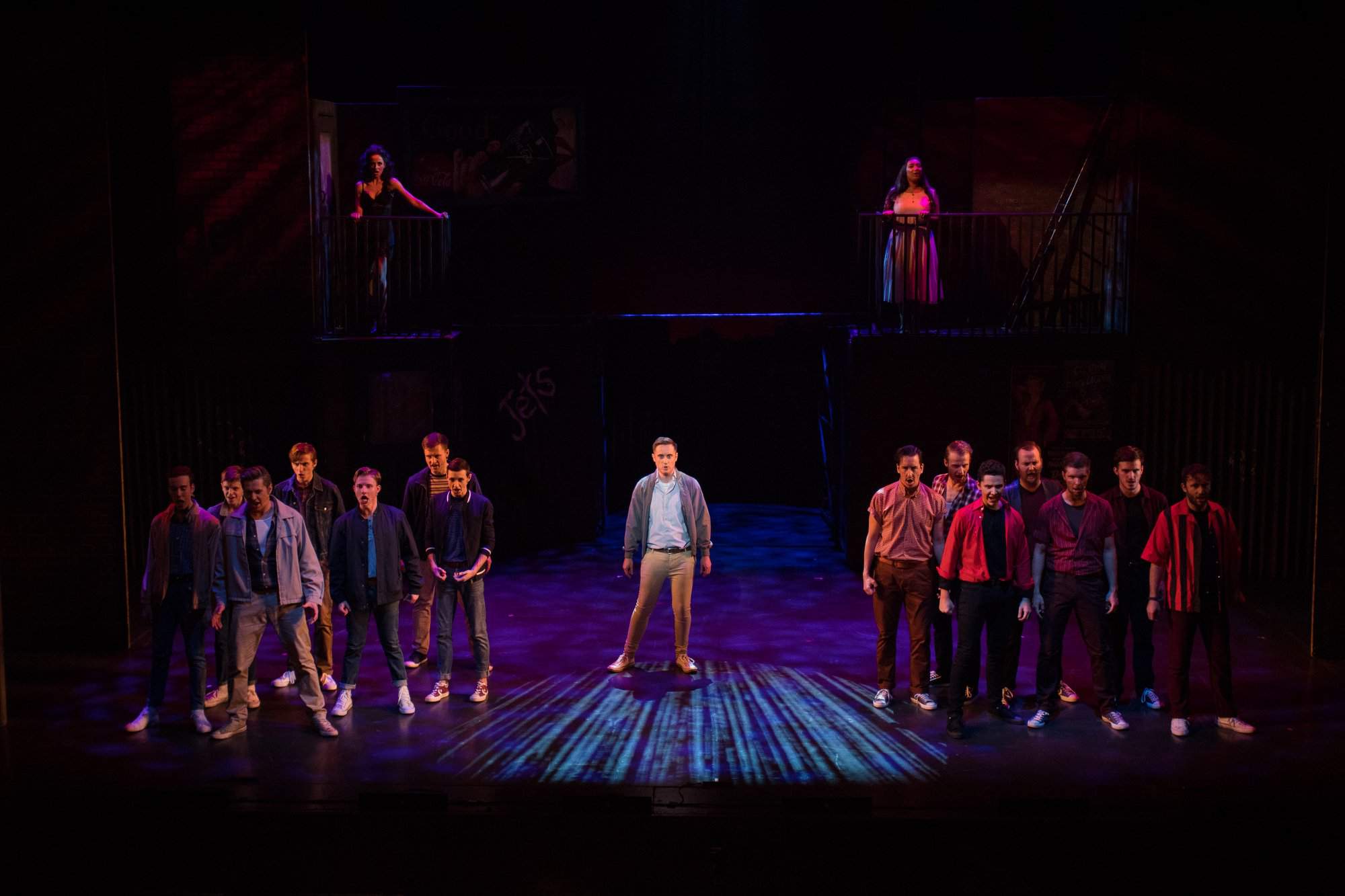 It never ceases to amaze me when groups of non-professional actors take on this show. Needless to say, there's a huge amount of choreography and some incredibly difficult songs to sing - however West Bromwich Operatic Society have once again pulled it out of the bag and kicked off a week long run with an outstanding first night.
The cast are so important in any production of West Side Story; whilst there's big numbers and seductive lighting to lure in an audience, there's also some high energy dance numbers which both the leads and supporting cast pulled off with comparative ease. Daniel Smith took on the role of Riff and maintained a strong stage presence throughout alongside Matt Evans as Bernardo, his equal in the opposing gang. However, whilst I always hate picking favourites in productions that are so dependant on a collaborative effort, special mention must go to Tom Fletcher and Jess Williams as Tony and Maria.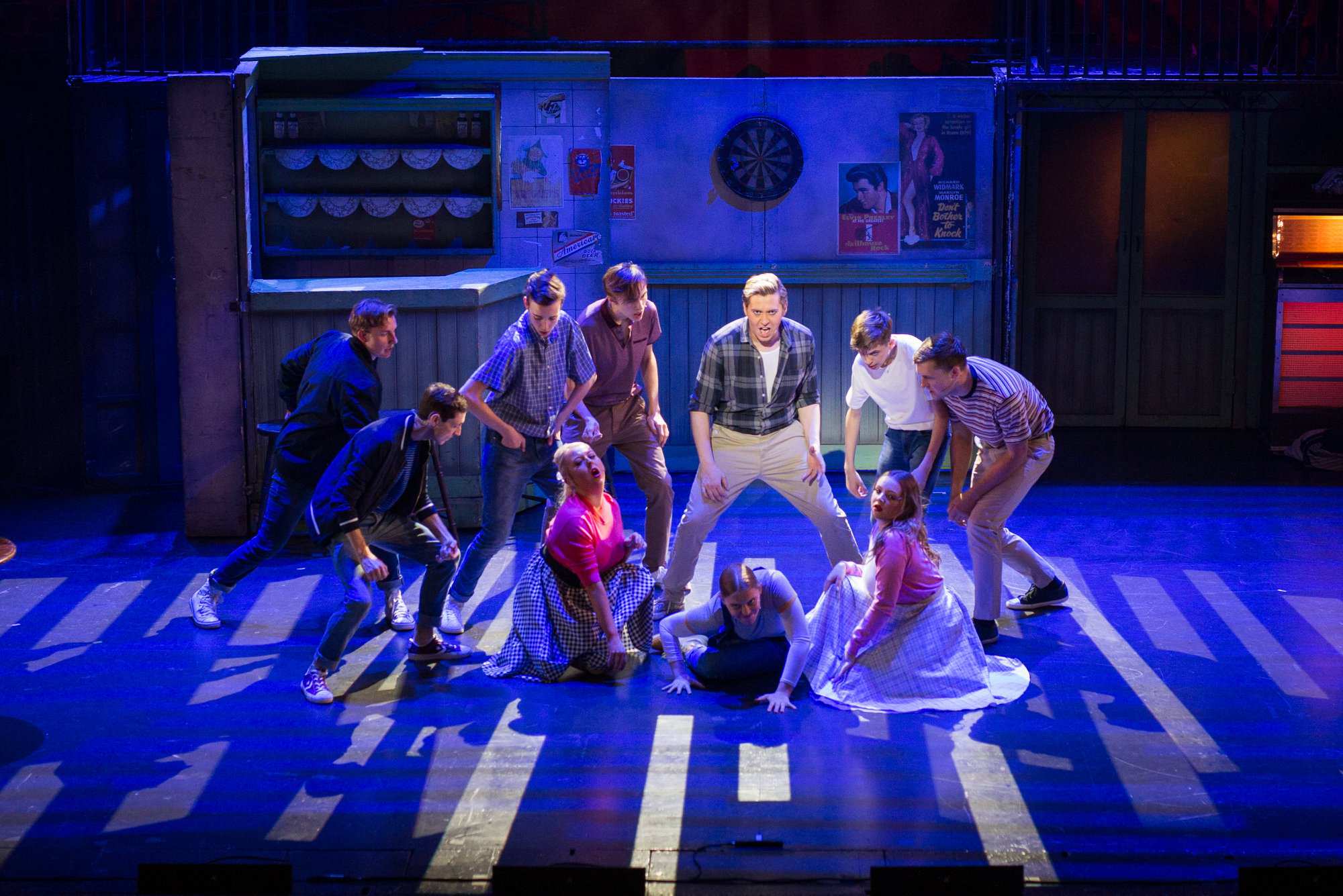 Two of the most vocally demanding parts in musical theatre were performed with talent that wouldn't look out of place on a West End stage. So often, in shows of this nature, adjustments are made - whether that's key changes or adaptations to songs for those not undertaking professional tours, but Jess - and in particular Tom - showcased stunning performances this evening which are a credit to themselves, WBOS and our local theatre scene.
This production is simply outstanding and a proper pre-Christmas treat.
West Side Story runs at Wolverhampton Grand until Saturday 1st December. For more information, or to get tickets, head to grandtheatre.co.uk.