As it embarks on its first UK tour, What's In A Name has arrived in Birmingham for a week of laughter and misdirection!
The story is fairly simple - but therein lies the genius of the production. Father-to-be Vincent and his partner Anna are invited to dinner by his sister Elizabeth and her husband, Peter. They are joined by childhood friend Carl for a 'mature' and 'sophisticated' gathering.
But tonight, a startling revelation about the name chosen for Vincent and Anna's expected child becomes the catalyst for a destructive argument which spirals hysterically out of control. Egos, childish resentment and unspoken feelings are relentlessly and hilariously exposed for the first time.
Set in a Peckham loft conversion, this show is a riot filled hour and a half, which speaks true of so many of the issues that people have...but relentlessly try to hide! Joe Thomas is brilliant as Vincent, with a quick wit and excellent comedy timing, he's an incredibly safe pair of hands to lead the show.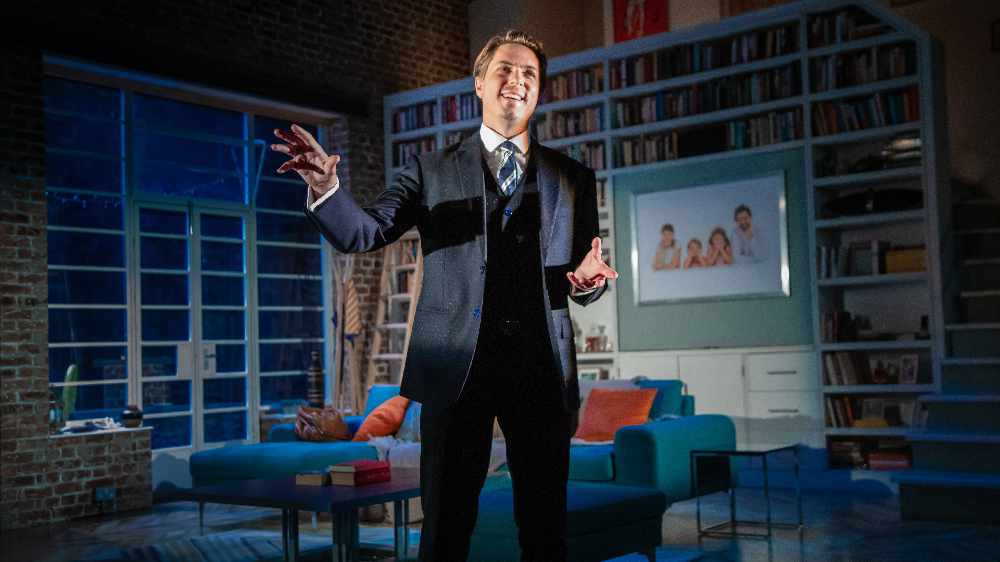 Accompanied by Bo Poraj and Laura Patch as Peter and Elizabeth respectively - who portray the most exquisite characterisations of a married couple I've seen in a long time - and Alex Gaumond as Carl; a beautifully positioned middle ground in the conversation, this show oozes laughs from every pore.
What works so well is that What's In A Name is a comedy that's based on a situation that, not only can a large chunk of the population relate to, a substantial portion have probably been in the same position themselves. That perfectly crafted 'real life' scenario makes this an accessible platform and a safe space to laugh at yourself as well as those on stage - and that's incredibly appealing.
What's In A Name plays at The Alexandra until Saturday 14th March 2020. For more information, or to get your tickets, head online to atgtickets.com/birmingham.