TV and theatre star, Shane Richie, will play Archie Rice in a brand-new production of the show - voted one of the greatest plays of the 20th century- at Wolverhampton Grand Theatre from Monday 7th to Saturday 12th October 2019.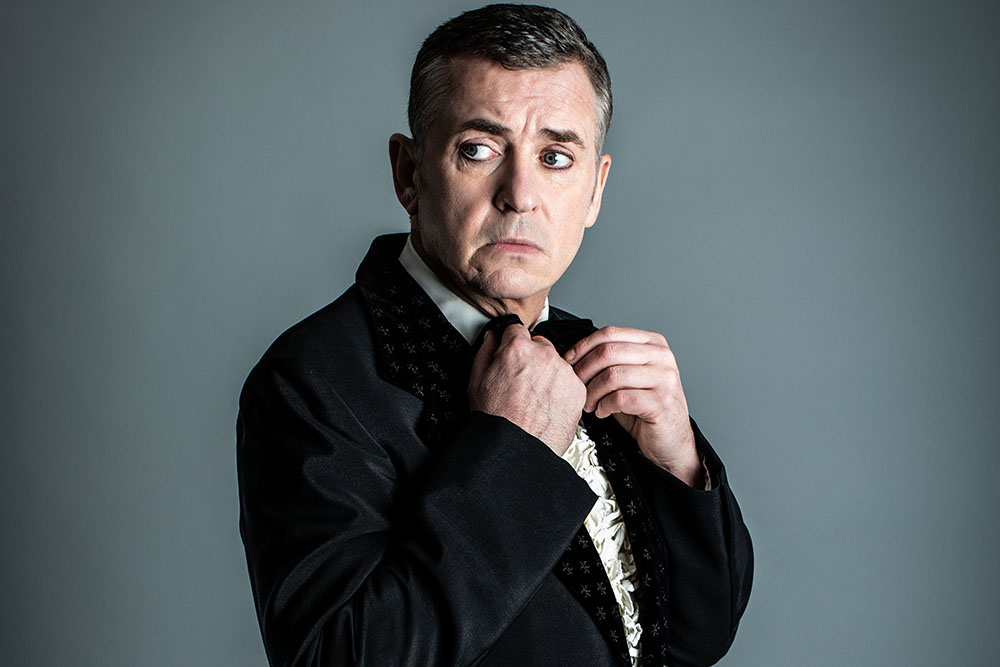 Directed by Sean O'Connor, this innovative adaptation will open at Leicester Curve in August and then tour the UK before visiting the Black Country and, for the first time since its premiere in 1957, this classic play will be given a vibrant new setting.
It's 1982 and Archie Rice is a washed-up entertainer playing a summer season. As his soldier son sails with the Task Force to liberate the Falklands, his daughter Jean returns from campaigning against the war, and Archie's professional and personal lives collide with devastating consequences.
Against the backdrop of the Falklands War of 1982, the satirical new world of alternative comedy has dismissed Archie's style of humour and his sort of act as old–fashioned and even offensive. The mother-in-law joke has been outlawed and a generation of entertainers like Archie have suddenly found themselves irrelevant. Curve's Chief Executive, Chris Stafford, and Artistic Director, Nikolai Foster, said:
"Osborne's masterpiece was first presented in 1957 and alongside Archie Rice's failing career, invited the audience to consider its own culture and what it meant to be English at a time of huge shifts within British society.
"Times have clearly changed, but as our country faces one of the most tumultuous periods since the end of the Second World War, the play once again captures the zeitgeist and is tantalisingly ripe for revival.
"It's a thrilling play - epic and filled with humanity - and provides Shane Richie with a role he was born to play; we know it will be a hilarious and heart-breaking performance."
Shane Richie has balanced a hugely successful forty year career between theatre, film and TV. Known to many for his stint at Alfie Moon in Eastenders, Shane he has been a regular fixture on prime time television for many years, hosting shows including Lucky Numbers, Win, Lose or Draw and Don't Forget the Lyrics!
He's also a seasoned stage performer, having trodden the boards in both the West End and Manchester productions of Grease, Scrooge The Musical and is currently playing Hugo in the West End cast of Everybody's Talking About Jamie. Shane said:
"Following in the black patent shoes of Olivier, Gambon, Lindsay and Branagh, it's an incredible honour to be asked to play one of literatures greatest fictional characters, Archie Rice.
"In the words of the great man himself - you're a long time dead, let's just whoop it up!"
The Entertainer is a co-production between Curve, Anthology Theatre, and Simon Friend Entertainment with further casting to be announced.
Tickets will be on sale, exclusively to Friends of The Grand and members, on Tuesday 12th March at 11am, and on sale to the general public on Friday 15th March at 11am. They can be bought in person, online at grandtheatre.co.uk or by calling 01902 42 92 12.