Every time I sit in my seat for a Stage Experience production, I feel a little flutter of excitement. Judging by the archive of performances over the last 15 years, The Alex and Pollyann Tanner always set the bar incredibly high...and have yet to miss it!
West Side Story is a musical based on the book by Arthur Laurents, inspired by the Shakespeare play, Romeo and Juliet.
The story is set in the Upper West Side, an ethnic, blue-collar neighbourhood of New York City in the mid-1950s. The musical explores the rivalry between the Jets and the Sharks, two teenage street gangs of different ethnic backgrounds. Tony, a former member of the Jets and best friend of the gang's leader, Riff, falls in love with Maria, the sister of Bernardo, the leader of the Sharks.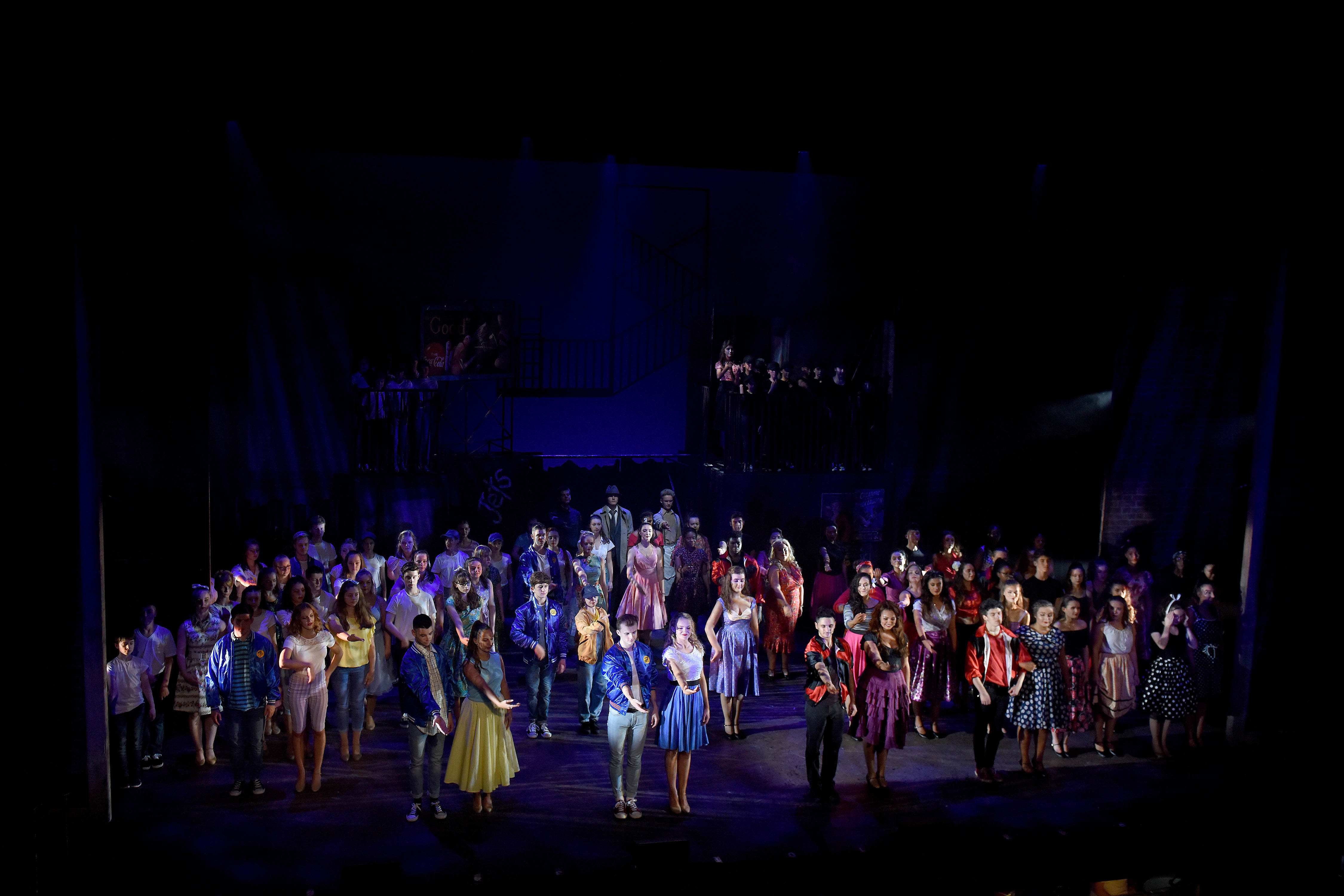 The shows dark theme, sophisticated music and extended dance scenes marked a turning point in American musical theatre and Bernstein's score for the musical includes much loved songs like "Maria", "America", "Somewhere", "Tonight" and "I Feel Pretty".
The original 1957 Broadway production ran for 732 performances and was nominated for six Tony Awards, including Best Musical. The show had an even longer-running London production, a number of revivals and international productions and the film version was nominated for eleven Academy Awards and won ten, including Best Picture.
What I always find amazing is the calibre of musical that this project takes on. From 42nd Street to Grease and now West Side Story, there's a certain amount of risk involved - but once again, the team and the cast have absolutely smashed it.
Every individual on stage this evening played a key role in bringing the story to life, and it always feels terrible to highlight individuals when this, more so than many professional tours, is absolutely a team effort. That said, there were some absolute stars on stage who, by the profile of the character they interpreted, were in a position to 'catch the eye' more readily.
Jordan Ricketts (Riff) shone from the get-go. With charisma and an understanding of his character beyond his years, his credible skill and strong stage presence allowed him to show his talent in droves. Similarly, Leah Vassell (Anita) took on a key role and portrayed a huge range of emotions with apparent ease - from strong and determined to vulnerable and fragile, she deserves huge credit for the journey she took the audience on.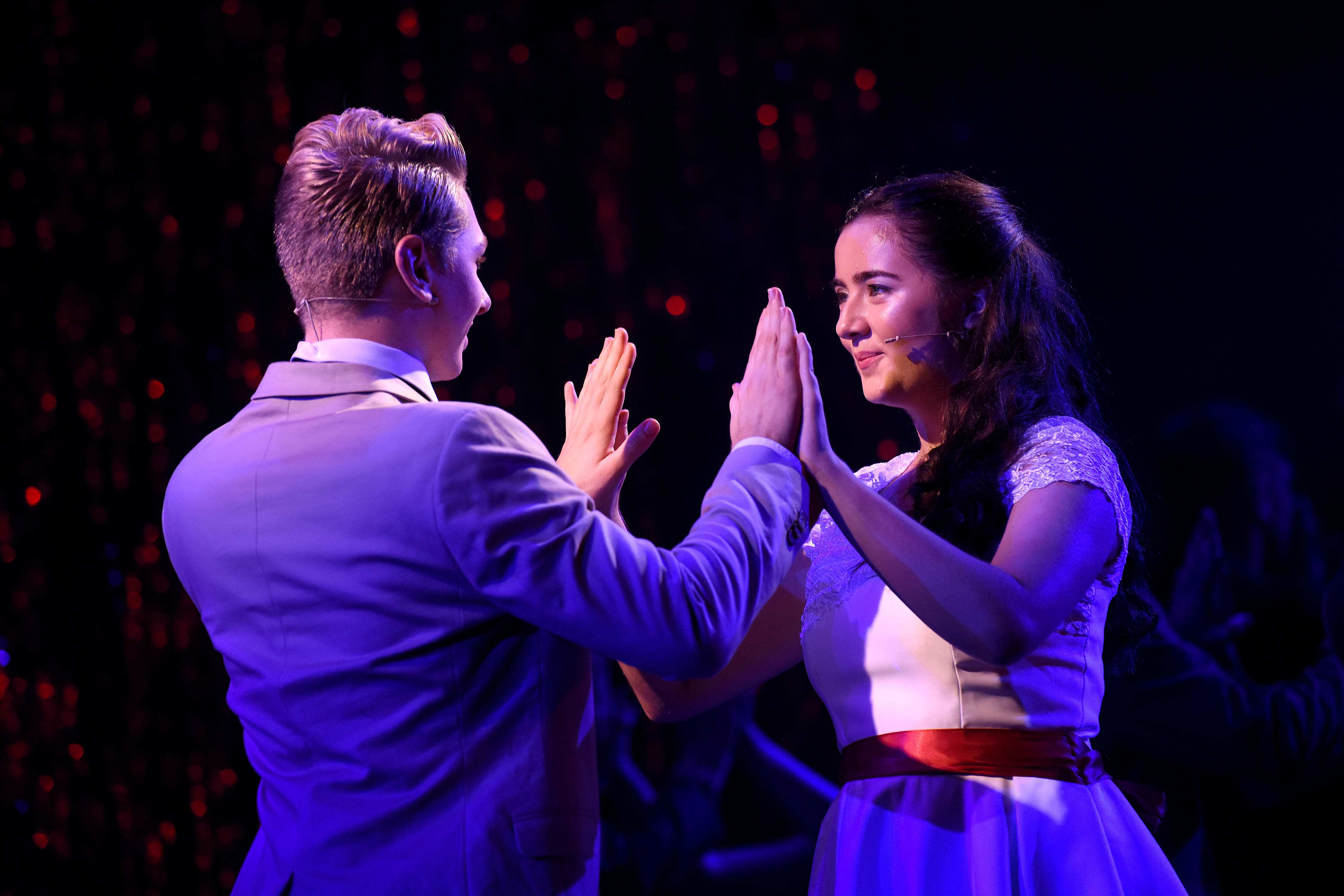 The entire casts skill level when it came to dancing was also very noticeable. I think it's fair to say that only a small percentage are likely to have been dancing for a prolonged period of time, so to pick up some incredibly difficult routines in less than two weeks and perform them with such confidence is impressive.
However special mention has to go to Elliot Gooch (Tony) and Grace Whyte (Maria). These are two roles that have to be believable and have to have a chemistry that holds the entire piece together - and they absolutely did. Both are clearly stars of tomorrow and, along with many others in the cast, will be the lynch pins holding down the UK's theatre offering in years to come.
Their performance of 'Somewhere' - one of the most poignant songs ever written in musical theatre - during the finale is quite simply stunning. I don't recall, in the vast majority of shows of any level, a moment where the auditorium fell so silent, save the odd rustle of a tissue being raised to a crying eye. Both they, and the other cast and crew members, should be so proud of their achievements in bringing a beautiful (but notoriously challenging) show to the stage in such a short space of time.
Once again, for 2017, an awesome performance that compares very favourably to so many national tours.
West Side Story runs at The New Alexandra Theatre until Saturday 26th August.