Jaffa Cake fans will be shocked to learn that a big change is here. It seems that the popular cake is subject to what has been dubbed 'shrinkflation'.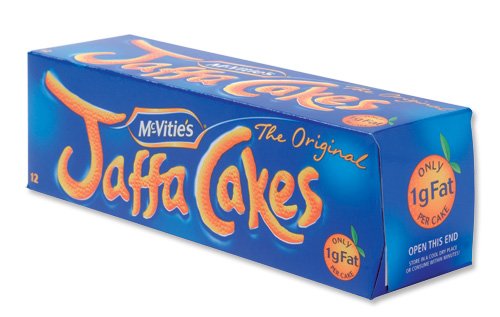 In an announcement today it's been revealed that Jaffa Cakes will now come in a smaller box...meaning fans will only be able to get their hands on 10 instead of the usual 12. In a similar way, twin packs will now have 20, rather than 24 cakes. With the packs getting smaller the price per pack should also reduce!

McVities point out that "these changes represent the same price per cake, however, pricing ultimately remains at the sole discretion of retailers.
"There is no change in the size, shape or weight of individual cakes in the McVitie's Jaffa Cake range."
Despite this reassurance, the news has hit many fans hard, and they took to Twitter with their thoughts:
McVites reducing the size of Jaffa cake box from 12 to 10. I am shook.Never mind Brexit or impending nuclear war this is worst news of 2017.

— Franny (@FrancesW96) September 26, 2017
Whilst another fan was wondering how he was going to share the new boxes with his family, when they normally share them equally. Time to halve the cakes!
@McVities there's 4 in our family and we like to share a box of #jaffacake. Now what we gonna do?

— phil_1965 (@phil_1965) September 26, 2017
However, others have seen the plus side of having smaller boxes, with Amie saying on Twitter:
I'm actually glad they're making Jaffa Cake boxes smaller because now I can feel less guilty when I inevitably binge eat an entire box

— Amie (@Amie_ee) September 26, 2017
Although they haven't changed that actual size of the Jaffa Cakes many of our favourites have reduced in size recently.
Earlier this year McVitie's reduced their dark chocolate digestive biscuits by 10%, from 332g to 300g and last year fans of Toblerone, were left disappointed when the number of triangles in the chocolate bar were reduced.
Of course we understand that they need to keep the cost low, but we love Jaffa Cakes so much, of course we're sad that there'll be less in the box.
Although...what a great excuse to buy even more!