There aren't many things more relaxing in this life than lying back in the tub with a sweet smelling bath bomb.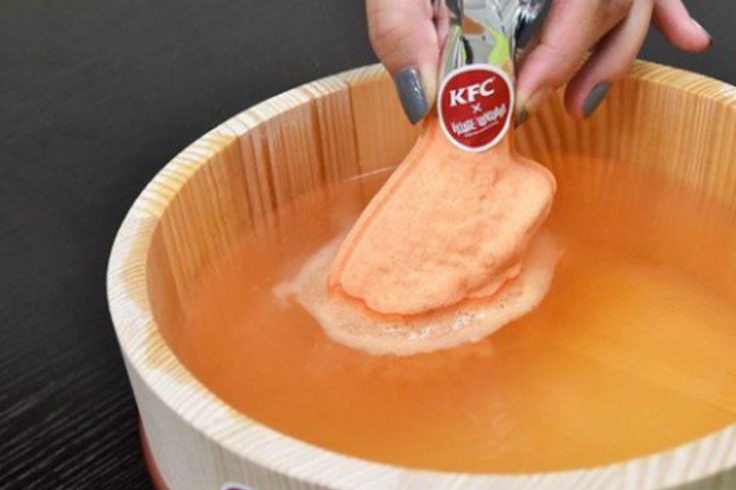 The scents of lavender, rose or general fruity flowery-ness carry you away from the cares of the day on a magic carpet of bubbliness. However, how do you feel about chilling out in a bath smelling of a family bucket of KFC?
The chicken restaurant and novelty retailers, Village Vanguard have joined forces to create a cluck-urious KFC bath bomb. The savoury bath product is officially known as 'Chicken Smell Bathing Powder' and is jam packed with the Colonel's top secret potion of 11 herbs and spices.
To add an extra dose of realism, the deep-fried frother is shaped like a drumstick – just don't be tempted to take a bite as this will no doubt ruin your chicken-zen. Close your eyes, apply a generous helping of grease and gravy to your hands and you'll feel as though you're truly lying on the floor of your local KFC branch, soaking up those good vibes.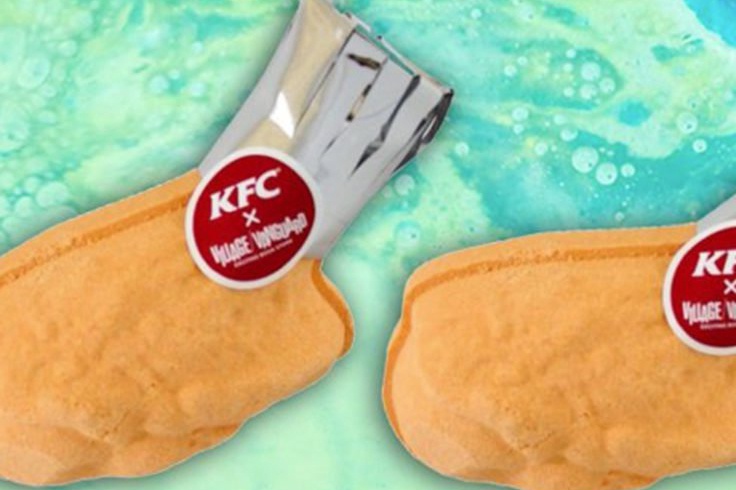 Sadly, only a handful of crispy skin fanatics will be able to enjoy this unique experience. First of all, you must be living in Japan. Secondly, just 100 people will be chosen between 1st November and 15th November, which – let's face it – really makes this aromatic product more finger biting than finger lickin'.
There are no current plans to launch the product in the UK, so Brits will just have to bathe in their own KFC scented tears. For now.