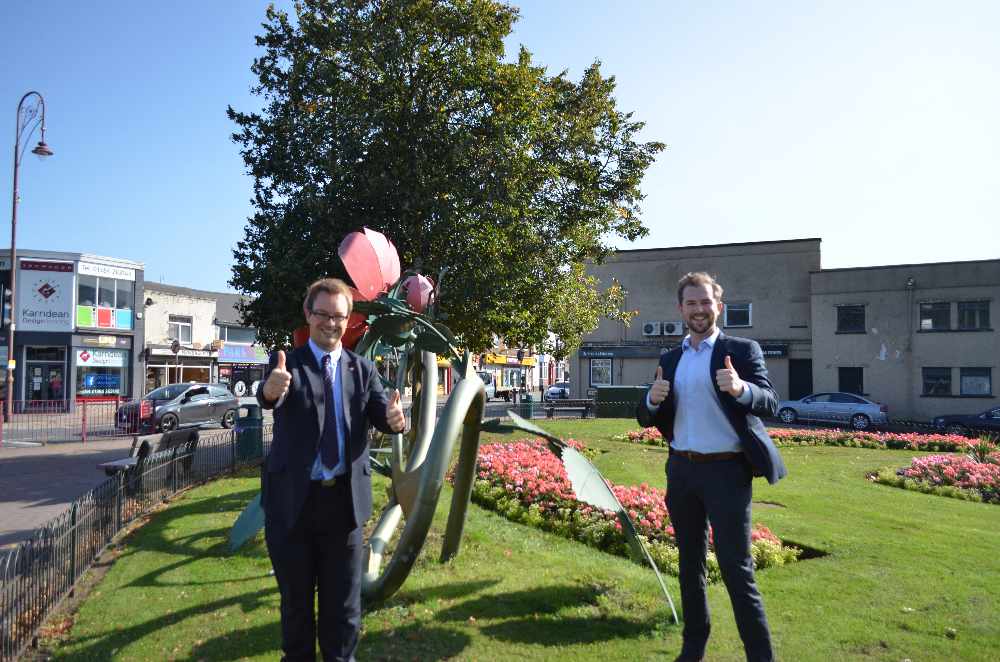 £1.8 million has been secured from Historic England to breathe new life into some of Brierley Hill High Street's most historic buildings.
Historic England have announced that Brierley Hill is one of 68 high streets across England that have been successful in their bid to the High Streets Heritage Action Zone programme.
The programme will help to breathe new life back into Brierley Hill's historic high street by facilitating the development and restoration of disused and dilapidated buildings – restoring local historical character and improving the appeal of the town to visitors.
Homes, shops, work and community spaces will all be part of the programme.
Mike Wood, MP for Dudley South, and Adam Davies, Brierley Hill resident and Community Campaigner, have celebrated what they describe as a "great step forward" for the town. Mike Wood said:
"This funding is such great news for Brierley Hill High Street. It will allow for neglected buildings to be restored in a way that preserves their heritage for future generations, at the same time as bringing them back into use for the 21st Century.
"I am so pleased to see this significant milestone for Brierley Hill, moving the town forward and ensuring Brierley Hill continues to get the attention it has so badly needed for so long."
Adam Davies added: "This Heritage Action Zone funding is one of two multi-million pound bids that we have campaigned to win for our town.
"Although we are still awaiting the result of our second bid (to Future High Streets Fund), today's announcement really is fantastic news. We're aiming high for Brierley Hill, and that ambition is paying off.
Historic England will work with local partners to deliver the scheme, and various programmes for community engagement will be announced in due course."