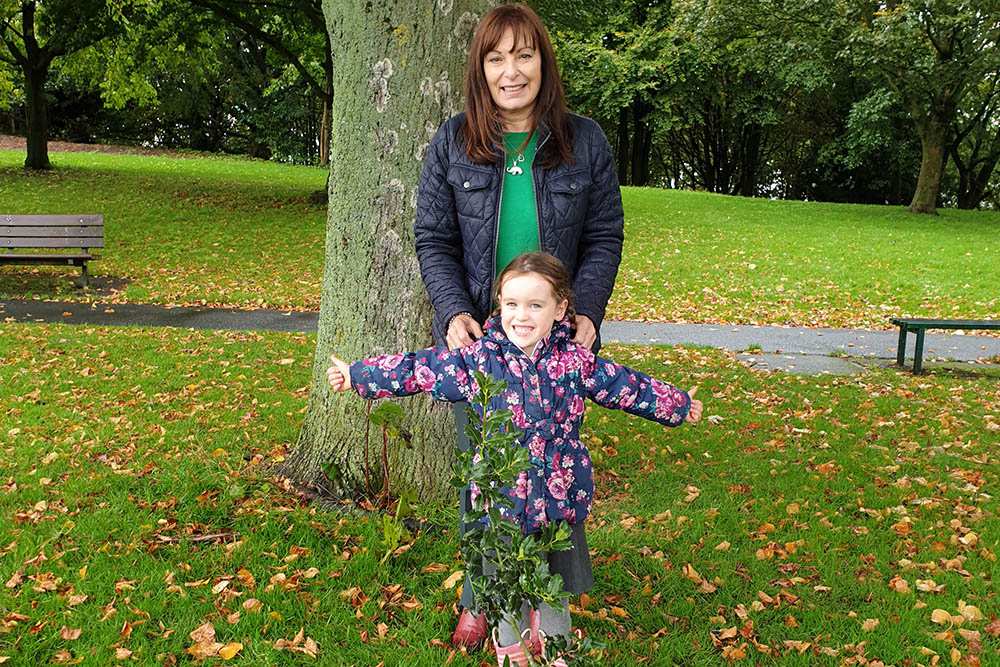 Reception pupil, Grace Chandler, gives the tree planting project the thumbs up.
Plans to plant a tree for every child starting reception have been approved by Sandwell Council's cabinet.
A tree will be planted for the 4,900 children who started school in reception in September 2019 With a further 10,100 trees to be planted in the following two years.
Planting will start from 23 November 2019 to coincide with National Tree Week. Councillor Maria Crompton, cabinet member for safer communities, said:
"I am absolutely thrilled we have the go ahead for the tree planting. It really is a huge pleasure to be able to start such a wonderful project. Not only are we improving air quality in Sandwell we are getting children involved in giving them a personal connection to the woodland.
"I look forward to getting stuck in and planting the trees with local school children and I can't wait to see these woodlands flourish in the coming years.
The first year of the planting programme will take place in two Sandwell locations - Barnford Park in Oldbury and Jubilee Park in Tipton.
The council will work with The Woodland Trust who will part-fund the cost of the trees for the first year and ensure the two woodlands are given protected status.
It is expected the project will cost £90,000 across the three years with a view to extend the project to 2030. Assurance was given at the cabinet meeting that all the trees planted will be native species.