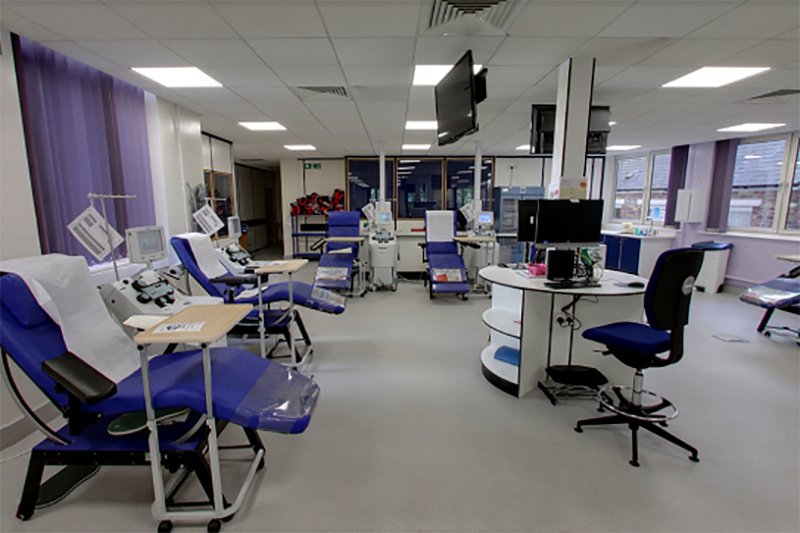 NHS Blood and Transplant is appealing to its donors with O negative blood to donate at Birmingham blood donor centre to help with low stocks.
O negative is the 'universal' blood donor group which can be given to almost anyone, making it especially important in emergencies. The Birmingham area blood stock holding unit currently has just two days of O negative, whereas NHS Blood and Transplant seeks to hold six days of stock.

Nationally, there has been a lower than expected number of donations so far this autumn and hospitals have used more blood than predicted. There is an urgent need to rebuild stocks of all blood groups in the next few weeks, but especially O negative, before the winter weather stops many people from donating.

Birmingham Donor Centre has around 1,300 appointments available over the next four weeks. Donors with O negative who cannot book a convenient appointment should call 0300 123 23 23 and NHS Blood and Transplant will find a space for them as soon as possible. Mike Stredder, Director Blood Donation for NHS Blood and Transplant said:
"Seriously ill hospital patients rely on blood donors to save their lives. O negative can be used safely with any patient which makes it particularly valuable in accident and emergency situations.

"Only around 7-8% of the population have O negative blood, yet demand for this special group accounts for around 13% of all hospital requests. If you are an existing O negative donor, please make an appointment to donate as soon as you can or give us a call."

First time donors might not be able to find appointments at the moment as Birmingham Donor Centre is prioritising existing donors to ensure they can rebuild stocks. New donors who can't see an appointment available before Christmas should make an appointment to donate in the New Year.
Existing blood donors, especially O negative donors, are urged to make an appointment by calling 0300 123 23 23 or visiting blood.co.uk.