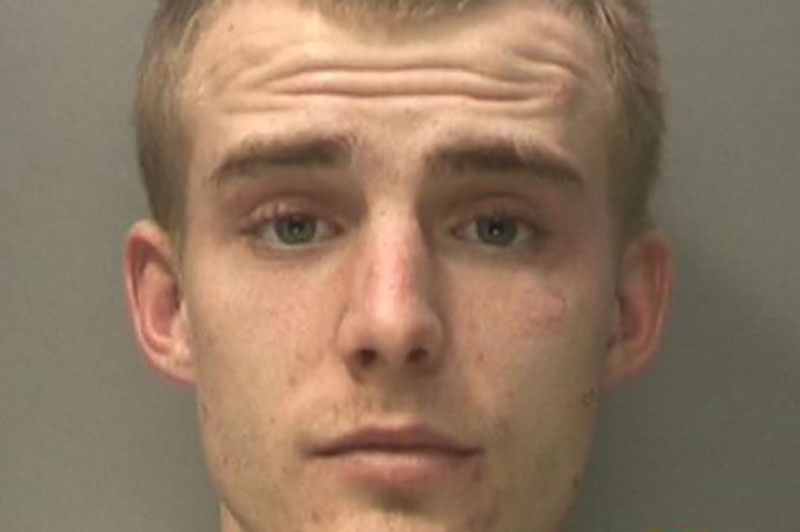 A man who filmed himself gloating about stabbing a former housemate has been locked up for more than five years − after West Midlands Police found vital pieces of evidence hidden under a sofa.
Ryan McIlroy lunged at his victim − slashing him across the cheek, hand and stomach − after calling at his home in White Road, Quinton, on the morning of 1 April.
McIlroy grabbed his 19-year-old victim's phone before fleeing the scene. But having tracked him to an address in Tennal Road, West Midlands Police officers discovered the stolen phone under a sofa, along with a body warmer with the victim's blood on it.
Officers went on to find footage of McIlroy , aged 21, gloating about the attack and holding his victim's stolen mobile phone.
Birmingham Crown Court also heard that in the early hours of March 29 the door to the victim's room in the shared accommodation, had been forced and £120 cash, clothes, shoes and his bus pass were stolen.
The same day (29 March) toilet paper was set alight under a motorbike belonging to a second man in White Road at about 8.30pm, causing damage estimated at up to £300.
McIlroy , of no fixed address, admitted wounding, burglary and arson and was jailed for a total of five years and six months on 23 September. DC Darren Lennox, from West Midlands Police Force CID, said:
"These offences appear to have occurred as part of a dispute over a television. The victim has had his face slashed, hands slashed severely and stomach slashed as well.
"But officers were able to recover the victim's stolen phone and a body warmer which proved vital pieces of evidence."