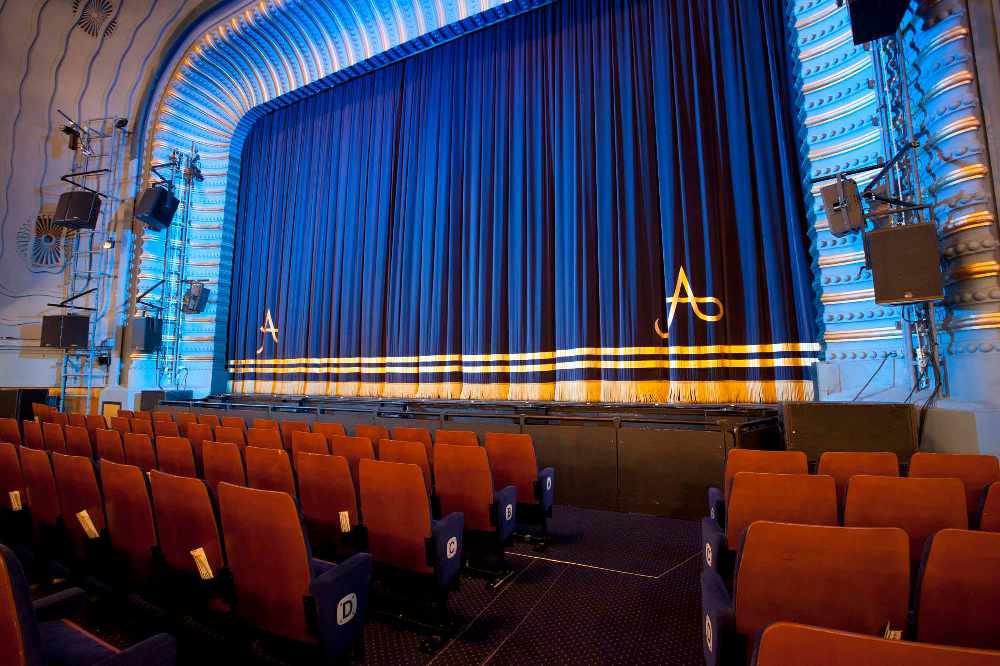 Birmingham Poet Laureate Casey Bailey has spoken of his joy at writing a special piece to celebrate The Alexandra Theatre's reopening this week.
The gifted writer, educator and performer was commissioned by the theatre to produce a poem which reflects the joy that the reopening of the their doors will bring to many thousands of people in Birmingham and beyond. Casey has written a dazzling piece entitled Staging A Comeback to mark the raising of the curtain with Anton & Giovanni – Him & Me after 16 months of closure enforced by the pandemic.
It's the first of a packed schedule of shows as The Alexandra excitedly welcomes back capacity audiences for the first time since March last year. Casey, who is Birmingham Poet Laureate from 2020-2022 and will attend tomorrow's reopening, said:
"The Alex has a great legacy as a space for theatre in this city, but I am extremely confident that it also has a truly amazing future. To be able to write something for this iconic space and for theatre in the region across the board is truly a blessing."
Within the poem, Casey describes The Alexandra as 'theatre beating in the rib cage of this city' and celebrates its reopening with 'laughs that pull humans together in a way that crushes any concept of social distancing'. Cheryl Taylor, Acting General Manager at The Alexandra, added:
"We were delighted to be able to commission Casey and support a local Birmingham artist after what has been a very difficult year for the industry.
"It's important to show solidarity and we are absolutely thrilled to be welcoming back our audiences after such a long time. They've missed the theatre and we have missed them."
Casey, who was born and raised in Nechells, Birmingham, released his debut full collection of poetry, Adjusted, in 2018 with Verve Poetry Press and his second collection, Please Do Not Touch was published by Burning Eye in 2021. He has performed his poetry nationally and internationally.
He has featured in a number of anthologies and was commissioned by the BBC to write 'The Ballad of the Peaky Blinders' in 2019. The poem was recognised internationally in 2020 when it won a Webby Award.
For a full list of upcoming performances at The Alexandra, visit atgtickets.com/birmingham.