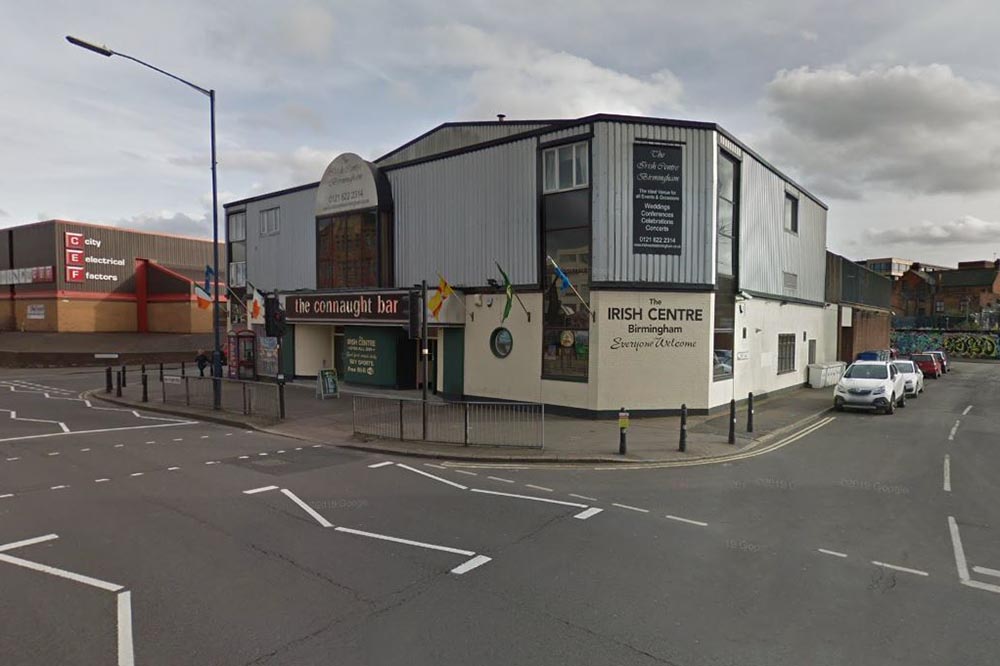 Bosses at Birmingham's Irish Centre have spoken of a sense of 'sadness and nostalgia' as its Digbeth home prepares to close its doors after half a century.
The centre will move from Digbeth to Kings Heath with its owners blaming disagreements over regeneration with Birmingham City council. The new venue will incorporate a hotel, bar and Gaelic sports facilities. Irish Centre manager, Paul Owens, said:
"The area is changing rapidly and I'm afraid it's time to move on".
The area around the current venue is famous around the world for being the hub of both the Irish community and Birmingham's St Patricks Day festival - which organisers have confirmed will continue. A spokesperson for the festival said:
"We're very sad to hear that the Irish Centre will be closing in January and we thank those who have been involved over the years making the building a home for the Irish of many a generation.
"St Patrick's Festival is determined to work...to secure the future of Digbeth as the cities Irish Quarter."
Plans were originally submitted to demolish the current centre and rebuild it on the same site with more facilities, including a hotel, however Mr Owens said they could not agree with the council how tall the new building should be.
With the move to Kings Heath in January, on the site of the West Midlands Travel Club on Wheelers Lane, Mr Owens hopes to create a sustainable new centre which will provide social, leisure, education and health facilities.