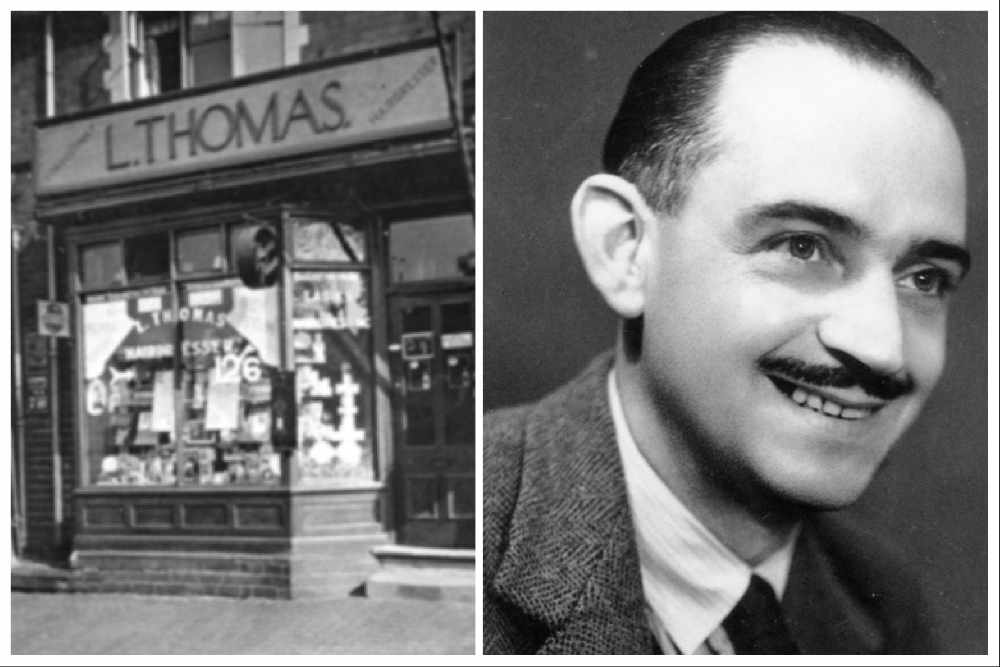 Researchers at the Black Country Living Museum are looking for memories of Laurie Thomas Hairdressers in Tipton as part of their ambitious 'Forging Ahead' project.
The recreated hairdressers, originally based in Tividale Road, will be set in 1956 and visitors will be able to learn about the growth of hairdressing, the rise of popular fashions and the changing role of women in society.
Established in 1904, Laurie's was well-known and much-loved within the local community. The shop was opened by Joseph Thomas and was taken over by his son, Laurence Arden Roland Thomas, known to many as 'Laurie'. The family tradition has been carried on with Laurie's grandson running a traditional barbers to this day in the same shop.
Laurie's shop was small but bustling, with only two chairs for cuts. After Laurie married Phyllis Orton in 1933, she went to Birmingham College to study hairdressing and opened up a ladies' salon in the back room. She was later joined in the business by her daughter, Kay.
The Thomases had a familial relationship with their customers; generations of families came through the shop doors, some of whom still go to the barbers to this day. Laurie was well known locally as a 'character' and was loved by everyone. He was always happy to help those in need and he had dreamed of working as a doctor but could not afford the training – however, his medical knowledge saved both his daughter's life and that of a car accident victim. Male customers would be offered refreshments on busy Saturdays and on special occasions. Laurie placed a radio on the top shelf in the window and brought a television in for customers to follow key events, such as the cup final. Ladies were offered tea and biscuits upon arrival and Phyllis would often put extra groceries into customer's bags if she knew they needed them. Kay spent much of her childhood in the shop. She enjoyed the attention she received from Phyllis' customers, and called many of them 'aunty'.
The post-war period saw new styles emerge in leading salons, often based around shorter hair than had been common before the war. However, this required more frequent, expensive haircuts and treatments. Therefore, in an age of austerity these styles were slower to catch on in areas such as the Black Country. The 1950s and 1960s saw tremendous growth in the hairdressing trade with working class women increasingly using hairdressers, spending more on their personal appearance than ever before.
To help the museum in their recreation, they would love to talk to anyone with memories of the hairdressers. You can get in touch by emailing collections@bclm.com or calling 0121 557 9643.
For more information about BCLM: Forging Ahead, please visit: bclm.com/forgingahead.