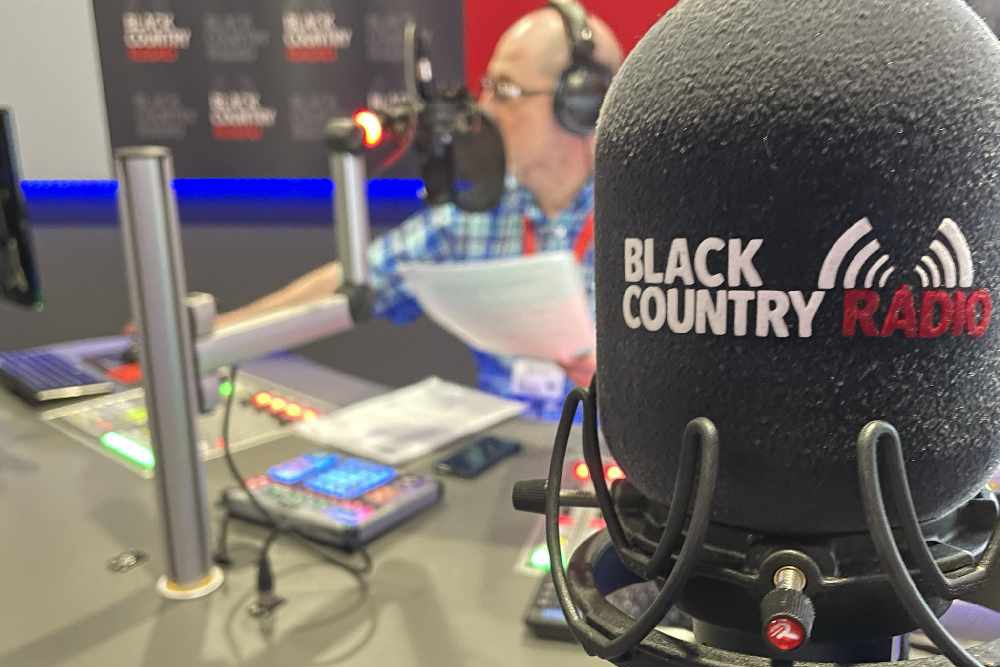 The team at Black Country Radio are celebrating after being named as one of just two recipients of the Queen's Award for Voluntary Service in Dudley borough.
The station has been honoured with the accolade which is the highest award a voluntary group can receive in the UK. They also received special recognition from the awarding body for the support they gave to local communities during the Covid-19 pandemic throughout 2020.
Black Country Radio broadcasts across the region 24 hours-a-day, seven days a week, giving a platform to local communities with coverage of local news, grassroots sports, current affairs, public information and a great selection on entertainment and music shows.
In a media landscape that can often seem dominated by a few large brands, the station rose to the challenge last year during the pandemic and proved why local radio is still vital to residents of the Black Country. Director of Marketing and Communications, Zyllah Moranne-Brown said:
"We're all immensely proud and humbled to have received this incredible award. It is thanks to all of our volunteers and the fantastic support from the community, that Black Country Radio is what it is.
"Last year was a challenge for everyone - and to see so many volunteers step up and support local communities has been truly inspirational."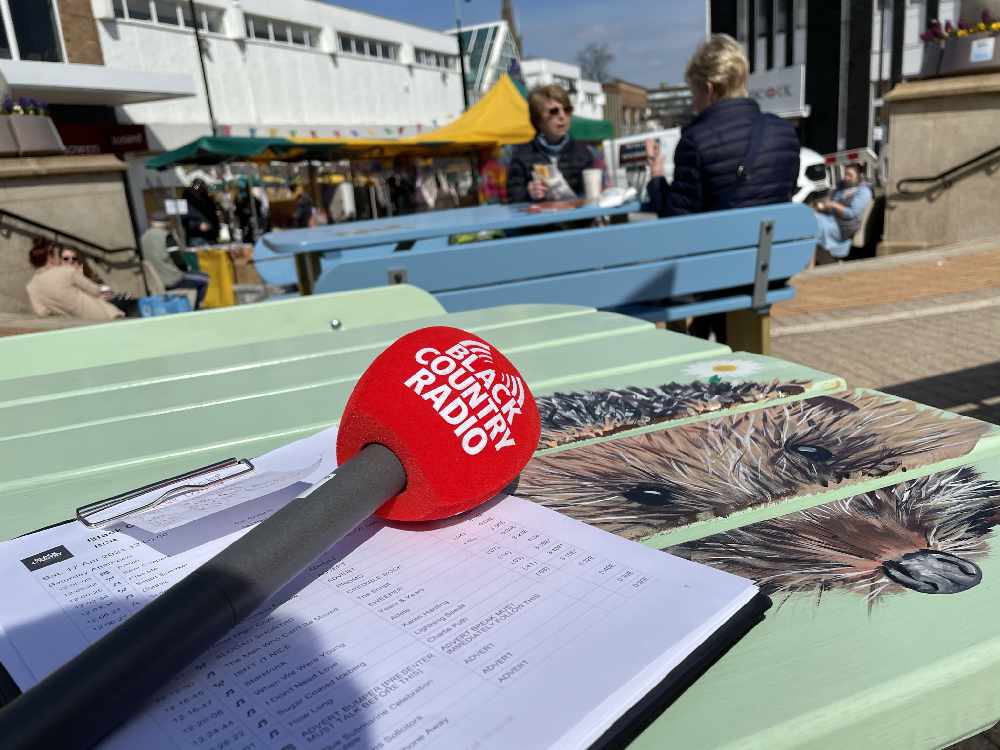 As well as continuing to provide a reliable service, during the pandemic the station - with support from funders and local grants - relocated to state-of-the-art studios at The Waterfront in Brierley Hill. With a huge amount of work being undertaken by their technical team, they have recently begun broadcasting from them and are in the process of launching 'Black Country Xtra'; an arts and community station which forms the next stage in the broadcasters development. Station director, Dave Brownhill, added:
"I'm continually in awe of what we achieve as a team. To be recognised in this way, when so many of our people give up their time to give a voice to individuals, companies and charities is nothing short of inspirational.
"We've developed great relationships with local organisations including town centre teams, charities and Dudley Council which has seen us acts as the main sponsor for Armed Forces Day events and play a part in the boroughs first ever streamed fireworks display.
"We have such a community spirit. It's a lot of hard work and the past year has been a challenge to us, both as a station and as people, as it has been to so many across the Black Country. I'm very proud of this achievement."
The Queen's Award for Voluntary Service aims to recognise outstanding work by volunteer groups to benefit their local communities. It was created in 2002 to celebrate The Queen's Golden Jubilee and recipients are announced each year on 2nd June; the anniversary of The Queen's Coronation.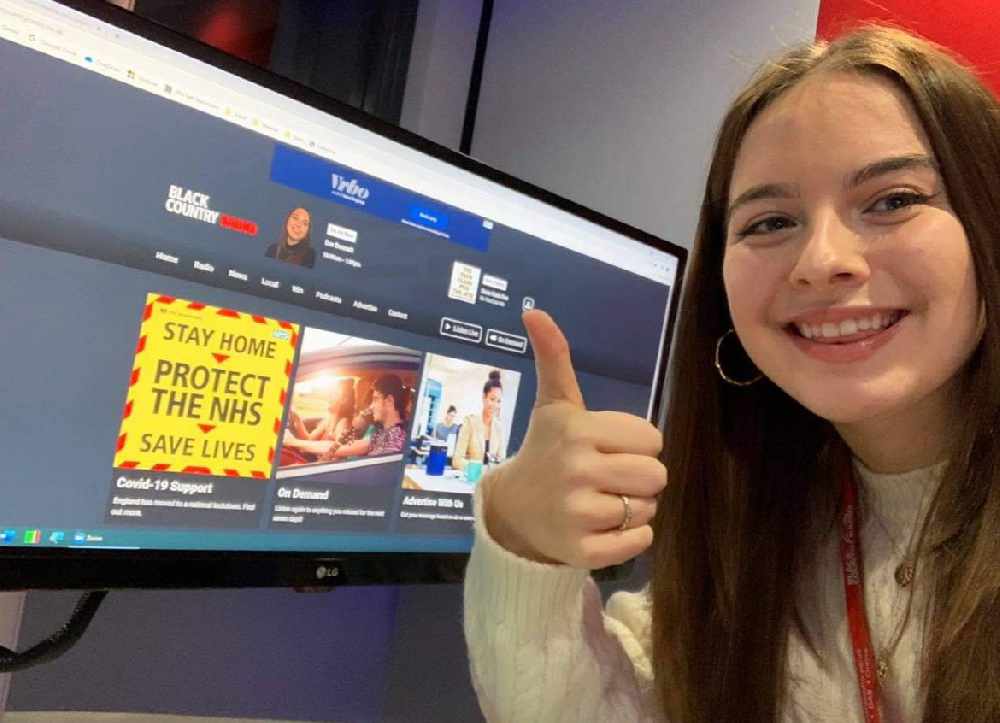 Black Country Radio is one of 241 groups to receive the prestigious award this year. The number of nominations remains high year on year, showing that the sector is thriving and full of innovative ideas to make life better for those around them. A spokesperson for the award scheme said:
"Black Country Radio is an exceptional organisation which provides an excellent service to the people of the Black Country and which rose to the challenge last year to offer a vital support service to its listeners.
"A Covid helpline was established which supported some 500 people, some of whom were vulnerable and lonely. They ran public service information, including one campaign on breast cancer which resulted in a young woman finding a lump which was dealt with successfully.

"They have strong links with many local organisations and, by covering topics on-air, can link people to the resources and support around them. Their broadcasts cover all aspects of local life from arts and culture to music, news and sport.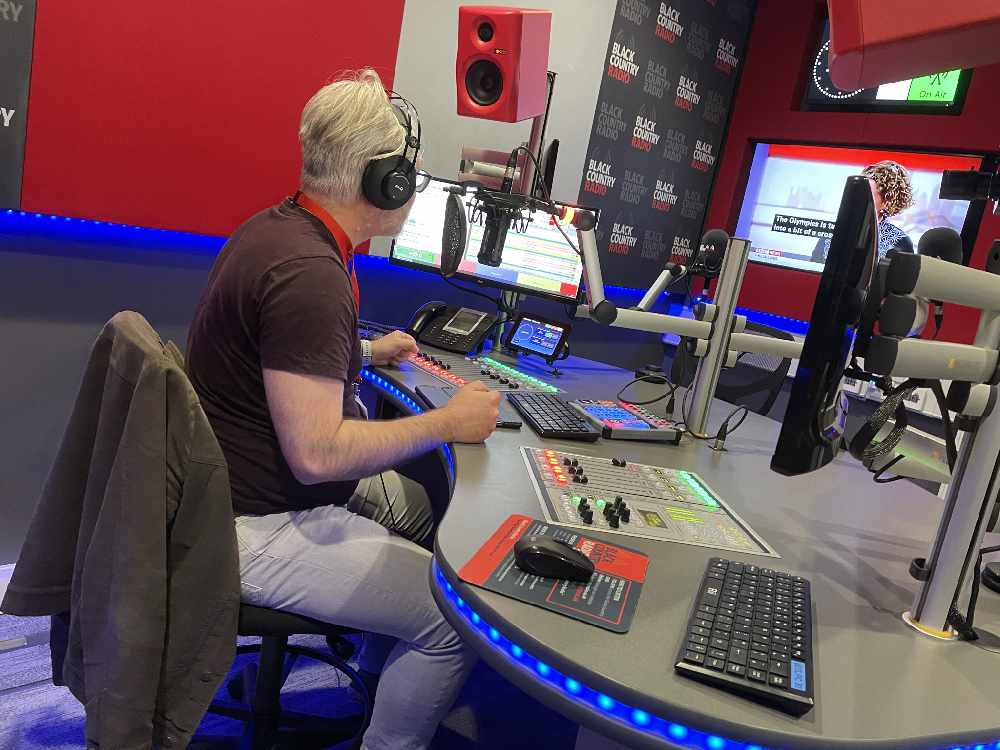 "If you live in Dudley, or near-by you are very lucky as Black Country Radio are passionate about making life good for you and showing all that there is on-tap to enjoy and support."
Representatives of Black Country Radio will receive the award crystal and certificate from John Crabtree, Lord-Lieutenant of the West Midlands later this summer. Furthermore representatives from the station will attend a garden party at Buckingham Palace in May 2022, along with other recipients of this year's Award. Chairman, Keith Horsfall said:
"I am absolutely delighted that we have received the Award. This ultimate accolade is testament to the dedication and commitment to all our volunteers who provide not only entertainment for the local community but also information, radio documentaries, comprehensive local sports coverage, advice and support and so much more.
"It is wonderful to be nationally recognised like this and it's the ultimate thank you to our team and our supporters."
Oliver Dowden, Secretary of State for Digital, Culture, Media and Sport, said: "I'm delighted that Black Country Radio its receiving The Queen's Award for Voluntary Service (QAVS) this year, with a special designation for providing impactful support during the early months of the pandemic. Congratulations on this well-deserved honour!
"The impressive role fo volunteers last year has reminded the whole nation of the key role they play in all all parts of our society. We are so grateful for their fantastic contribution in helping local communities manage the extraordinary demands presented by Covid-19."
"It has been truly inspiring to read all of the examples of groups stepping up to manage a huge surge in demand, or in finding new ways to provide essential support under difficult circumstances."

Suzanne Webb, MP for Stourbridge added: "Many congratulations to Black Country Radio for this truly bostin award.
"For me it really is a station that represents the heart of our community and I am absolutely delighted it has been recognised for what it did to keep us informed, entertained and distracted during those desperately worrying first months of the pandemic. I also know that those who were forced to isolate drew comfort from the station and they valued the important information it gave on how they could access local help.

"The Black Country could not wish for a better radio station. Many thanks to all those who work there and keep up the truly good work."