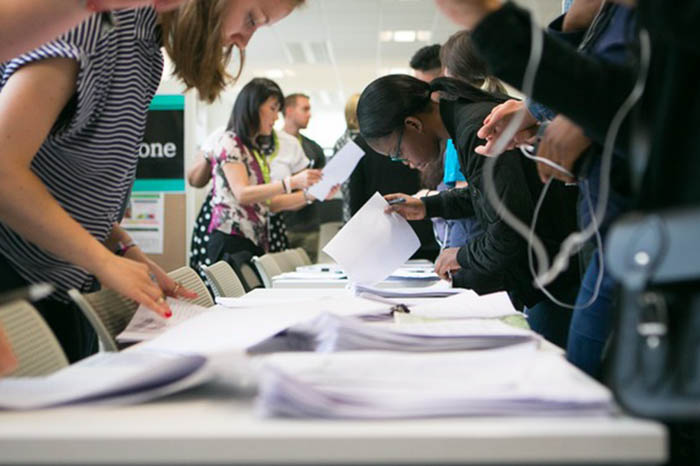 Teenagers across the region are collecting their A Level results today with Black Country colleges reporting a positive outlook.
Across the board it was another record year for students with a record number achieving a place at university - 3% up on last year. Colleges and sixth forms around the region were celebrating with students this morning as 2016 looked set to be another strong year for high grades.
Bishop Milner Sixth Form had a successful exam season with Year 13 students achieving 43% A* to B Grades and a 99.3% pass-rate overall at A*- E. Principal, Steve Haywood, said:
"On behalf of all staff and Directors of Bishop Milner Catholic College, I would like to congratulate all students on the culmination of two years of hard work and dedication.
"We are delighted to see so many successful performances and wish all students a bright and happy future".
Ellowes Hall Sports College in Dudley is celebrating its highest ever average points score with more than 50% of entries awarded A*s or As while 90% of grades were grade C or above.
The positive outcomes were continued at Ormiston Forge Academy in Cradley Heath, where 91% of students passed with two or more A-levels and 98% with one or more, while 63% earned three or more passes - a 4% increase on last year. The results are proof of the schools continued improvement, according to principal Andrew Burns, who said:
"I'm delighted with yet another good set of Key Stage 5 results. By making these gains year-on-year we are showing that we, as an academy, continue to improve and young people who study here, do well."
Students who didn't get the grades they expected, or those they required to confirm their University place, are encouraged to contact clearing hotlines for advice about what to do next. University staff around the country are fielding thousands of calls with handlers at Birmingham City University manning phone lines since 7am. They've also put together 8 handy tips for students to bear in mind when they're calling around.
They include not panicking, noting down key information so it's to hand and not feeling as though you'll be judged.