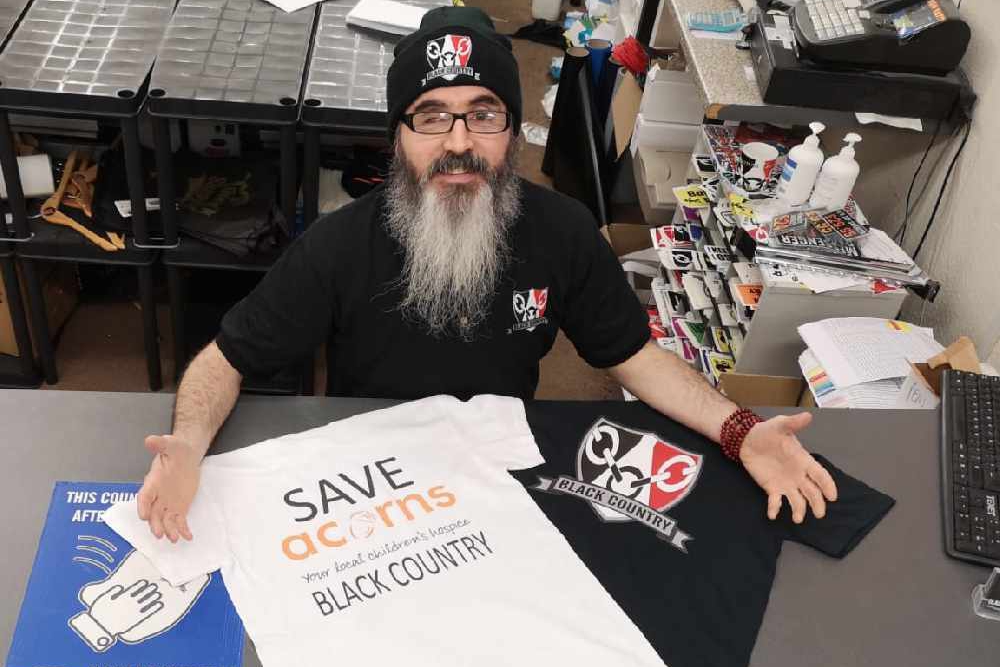 Dudley's Black Country T-Shirt shop is cancelling its traditional Black Friday Sale to help raise money to save local children and families.
The Black Friday weekend, which falls on 28th - 30th November this year, is one of the busiest trading periods for the retailer, which sells Black Country branded T-Shirts and mugs.
But instead of reducing prices on items which celebrate the region's rich history, the team will instead be donating the equivalent proceeds to Acorns Children's Hospice in Walsall. Steve Pitts, Director of Black Country T-Shirts, said:
"Black Friday has become such a big part of the culture for people shopping around Christmas and each year as retailers we are competing for who has the best sale and biggest discounts. This year it will be even more important for retailers in order to recoup losses incurred due to the effects of the pandemic on business.
"However, at Black Country T-Shirts, we are about promoting our local culture and that means supporting our community too. We want to give the people who buy into what we do and who want to purchase from us, the opportunity to invest in something that will positively affect people's lives in the Black Country."
Acorns Children's Hospice provides specialist palliative care for children and young people with life limiting and life threatening conditions as well as support for their families.
The charity, which has a hospice based in Walsall, Acorns in the Black Country, has been at the forefront in the battle against coronavirus, supporting some of the most vulnerable families in the community as well as the wider emergency response of the NHS and social care system.
The hospice in Walstead Road is currently at the centre of a major fundraising appeal. The 'Save Acorns Black Country Hospice Appeal' aims to raise £2 million to help secure the longer-term future of the local lifeline. Claire Snape, Area Fundraiser for Acorns, said:
"We're blown away by this thoughtful gesture. We know how tough it has been for retailers, so for Black Country T-Shirts to support Acorns instead of getting the full benefit of one of their busiest weekends is amazing.
"We are so thankful to the store and their kind customers for donating proceeds from sales directly to local children and families who rely on our care and support."
To shop online at Black Country T-Shirts this weekend, you can visit blackcountrytshirts.com. For more information about the Save Acorns Black Country Hospice Appeal or to make a donation, visit acorns.org.uk/appeal.