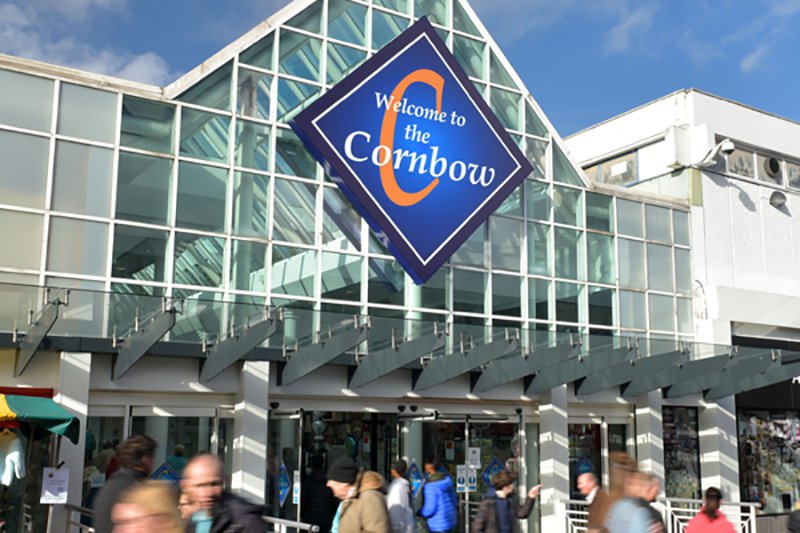 Halesowen shoppers are delivering a huge boost to the town, as research from the High Streets Task Force reveals it has had the greatest footfall recovery rate of all UK shopping destinations.
The multi-functional market town in Dudley is also recorded as having the closest level of footfall rates to the previous year's performance, between 15th and 21st June.
Nationally, the entire West Midlands region has seen the highest footfall recovery, recording 52.7% of the previous year's footfall. An impressive figure in comparison to Greater London, which records only 31.8% – the lowest footfall recovery rate in the country.
Halesowen's primary shopping destination, The Cornbow, hosts a variety of stores for its customers, over half of which – including Asda, Poundland, Heron Foods and B&M Bargains – have continued to trade as essential frontline services, throughout the past few months. This has been a crucial factor in the successful footfall recovery rate of the market town as a whole. Adrian Oliver, director of Tansor REC, which owns The Cornbow, said:
"The footfall success is testament to the support of Halesowen's loyal shoppers and the dedication of the centre's management and frontline teams.
"It's a testing time for businesses, but the Cornbow, and the loyalty of its shoppers, has continued to shine through, strengthening, and adding to, our healthy line-up of retailers. Thank you Halesowen."