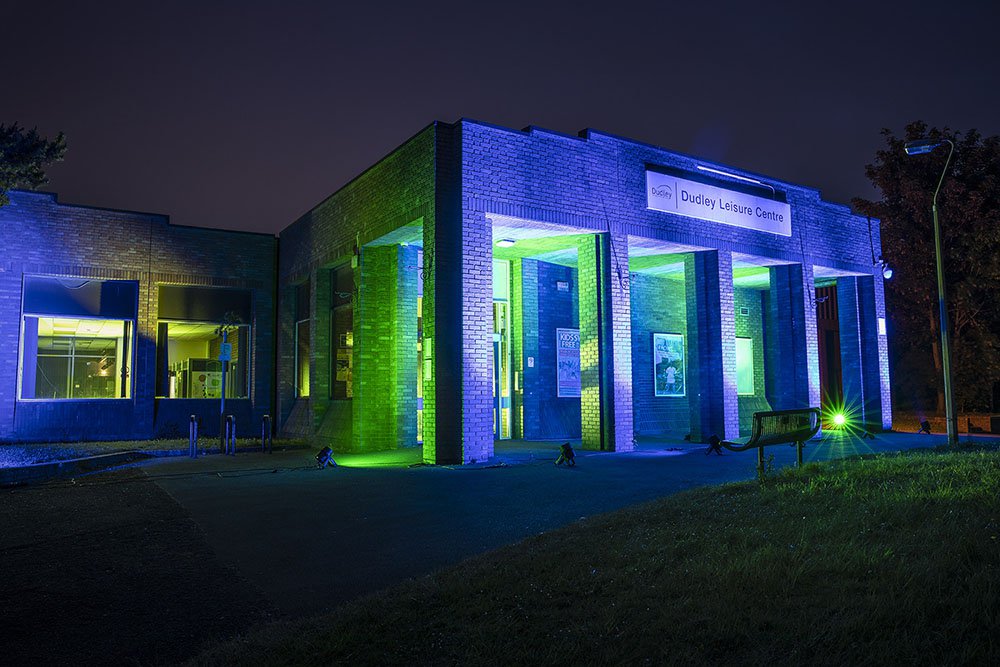 Council buildings around the Black Country have been lit in blue and green this weekend for the milestone birthday of the NHS.
Sunday 5th July marks exactly 72 years since the Service was created in 1948.
Stourbridge Town Hall, Himley Hall, Dudley Council House and Dudley town centre were lit in blue and green last night with the latter two repeating the tribute this evening too.
The council house, in Priory Road, is currently flying a rainbow thank you flag for NHS and key workers and that will continue to fly until Sunday. A flag will also be flown at Dudley Town Hall and Stourbridge Town Hall.
Council bosses are also urging borough residents to join in with applause for one final Clap for Carers set to take place at 5pm on Sunday. Councillor Patrick Harley, leader of the council, said:
"As a council, we fully support any plans to celebrate the 72nd birthday of the NHS this weekend.
"It has shown during these unprecedented times that it is indeed our greatest institution. This milestone gives us the opportunity to recognise the incredible selflessness and bravery of our NHS, social care and frontline workers who continue to risk their lives fighting coronavirus.
"We will continue flying the rainbow flag and will have several prominent council buildings lit up in blue and green, and I look forward to joining in with a final Clap for Carers as a chance for us all to say thank you."