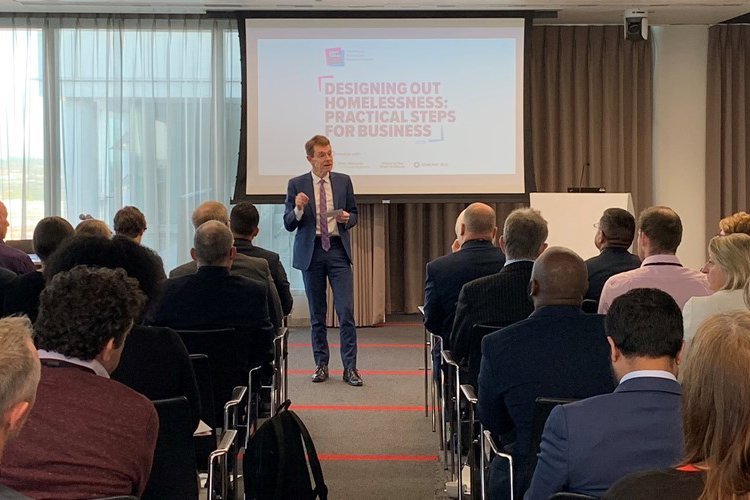 Businesses are being urged to play their part in designing out homelessness across the West Midlands.
As part of World Homeless Day, West Midlands Mayor, Andy Street, launched a checklist offering practical tips on how businesses can help to prevent and tackle homelessness.
The checklist, which has been created by the West Midlands Combined Authority's Homelessness Taskforce in collaboration with Business in the Community and international law firm Gowling WLG, details how businesses can do their bit, including:
Offering practical support and advice for employees who may be struggling with mental health and other related issues that can lead to homelessness
Supporting charities to tackle homelessness and its causes by giving financially as part of a responsible business strategy
Removing barriers in recruitment processes to allow those who have fallen on hard times to get their foot back in the door and start to re-build
Mr Street said:
"I learnt from my time at John Lewis that business has the will, skill, and resources to make a difference to communities, and that is particularly relevant as we try to prevent homelessness.
"The checklist gives clear guidance on how businesses can play their part in tackling homelessness, which will add to the already immense amount of hard work being put in right across the region.
"It is not going to be easy, but together we can prevent and design out homelessness in the West Midlands."
Employers at the event, which was hosted by Gowling in Birmingham, heard how they have a key role to play alongside government and the voluntary sector in designing out homelessness, which is a systematic approach to prevent people from becoming homeless, offering crisis support when needed and creating pathways to recovery, stable housing and employment for people who have experienced homelessness. Lorna Gavin, Gowling's head of diversity, inclusion and corporate responsibility, added:
"No-one is immune from the pressures that can lead to homelessness. Many of us have experienced insecure housing and relationship breakdown and, without the right support, pressures like these can build into a crisis.
"That's why it has been a pleasure to work with the West Midlands Combined Authority's Homelessness Taskforce and Business in the Community to focus on prevention, including practical steps businesses can take to help end homelessness."
A toolkit will be launched in December to support the checklist, which is available here.