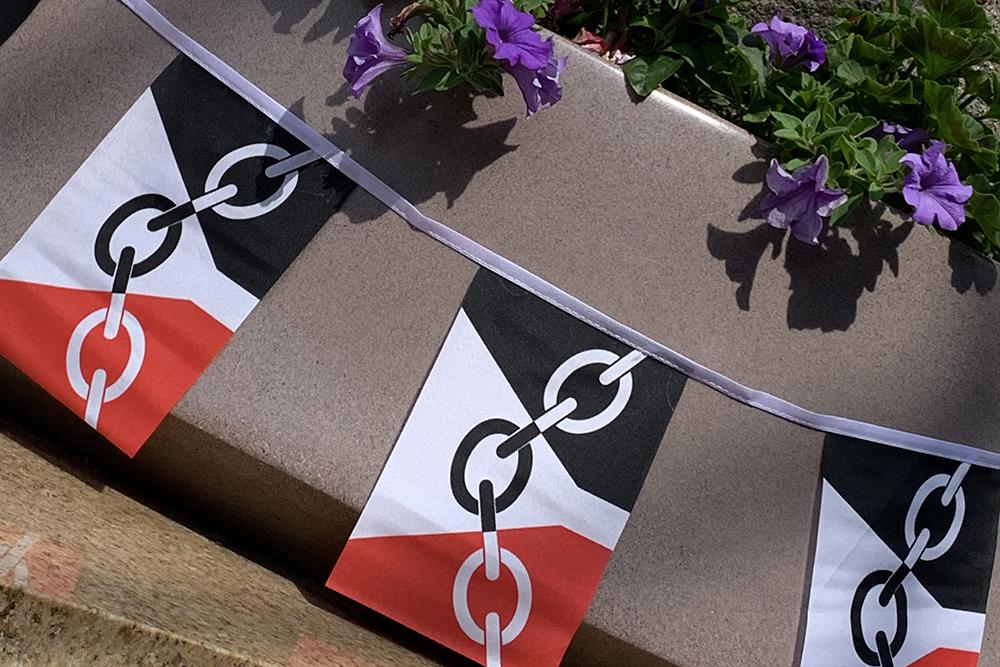 COVID-19 has put a halt on major gatherings, but a small event is taking place in Halesowen this afternoon as part of the Black Country Day celebrations.
We will be broadcasting from the town centre from 1pm with live performances from local performers and conversation with guests including the leader of Dudley Council, Cllr Patrick Harley. Local businesses will be decking their shop windows out in Black Country bunting and flags. Cllr Harley said:
"This event will be on a smaller scale to what we are used to seeing in our town centres on Black Country Day, but I'm still very much looking forward to it.
"I hope people will come out to enjoy a good day celebrating where they come from, while safely socially distancing of course."
The event will also see the newly crowned Miss Black Country in attendance and special Black Country cup cakes available for sale. Vicky Rogers of Halesowen BID, added:
"Halesowen BID were due to open the celebrations on June 27 with an action packed town centre event. However, due to the COVID-19 outbreak, our plans were cancelled. After the success of last year's event it was clear what this day meant to local people and we decided it must not go unrecognised.

"We decided that teaming up with Black Country Radio to mark the event was the best way forward. Broadcasting from the town will be an opportunity for the traders to share their experiences of reopening the town centre and what the Black Country means to them.

"Many have decorated their shops and premises with Black Country Flags and we look forward to welcoming the council leader to our town. The council have worked extremely hard through these challenging times and Black Country Day is a day when we should come together as a borough, as a community, no matter how socially distanced we have to be."

A number of events normally run throughout July as part of the Black Country Festival, with Black Country Day taking place on July 14th. Dudley Council was gearing up for a series of events and activities, but the coronavirus pandemic has meant the annual festival has had to run differently.
Instead, using the hashtag #BCFestivalOnline, a series of videos and images will be shared online via the council's social media channels to mark the special month. Borough residents are being urged to get involved but to do so safely by putting up flags, sharing photos and telling us why they are proud to live in the Black Country.
As part of the festival, the Mayor is also asking the borough's creative public to produce the picture or photograph that best captures the spirit of the Black Country. The winning entry will be framed and will hang in pride of place in the Mayor's parlour later this year.
People are being asked to submit their entries on social media via #BCFestivalOnline and the Mayor will choose the winning design to hang in the parlour.
Entries can also be submitted by email and need to be in by August 14th.