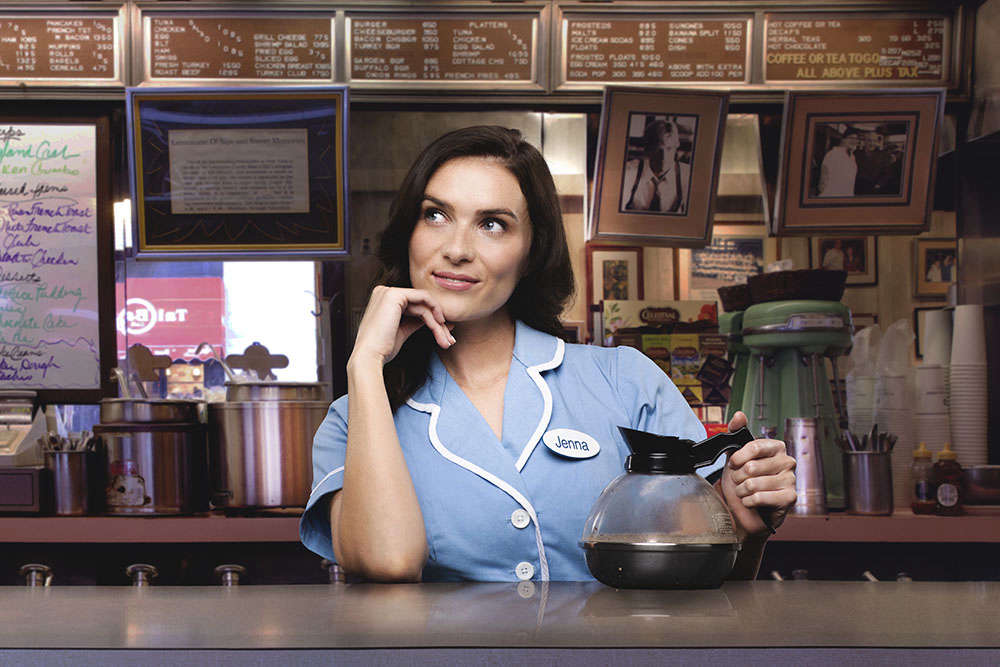 Stage and screen star, Chelsea Halfpenny will lead the cast of the West End smash-hit, 'Waitress' when it arrives in Wolverhampton next year.
She will take over the role of Jenna from Lucie Jones, who is leaving the production to move on to a soon to be announced new project.

Chelsea began her career in the popular children's television series Byker Grove and appeared as Amy Wyatt in Emmerdale for three years and Alicia Munroe in Casualty - a part she played for four years. Chelsea recently made her West End debut as Judy Bernly in 9 to 5 - The Musical at the Savoy Theatre.

Waitress is based on the 2007 movie written by Adrienne Shelly with music and lyrics by Gramy award-winning, singer-songwriter, Sara Bareilles. With a soundtrack including hit songs, She Used To Be Mine and What Baking Can Do, the show has garnered multiple awards and nominations in both America and the UK, receiving acclaim from both audiences and critics alike.

Waitress tells the story of Jenna, an expert pie maker in a small town, who dreams of a way out of her loveless marriage. A baking contest in a nearby county and the town's new doctor may offer her a chance at a new life, while her fellow waitresses offer their own recipes to happiness. But
Jenna must find the courage and strength within herself to rebuild her life. This beautiful musical celebrates friendship, motherhood, and the magic of a well-made pie.

Waitress plays at Wolverhampton Grand from June 28th 2022. For more information, or to get your tickets, visit grandtheatre.co.uk.