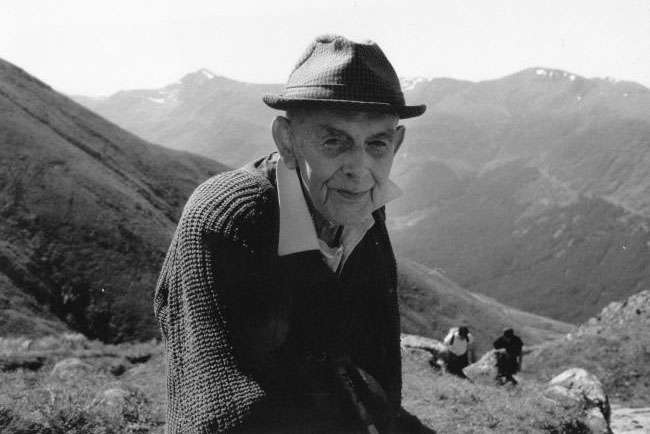 St John's Church Preservation Group and the Bert Bissell Memorial Society are teaming up again for World Peace Day 2021 and are extending an invitation to everyone who might like to attend.
Bert Bissell is honoured in Dudley, in Coronation Gardens, Buffery Park, Cawney Hill, Dudley Castle, Dudley Museum and at the Archive Centre. There are memorials to him at Fort William, Scotland and Hiroshima, Japan. He received the Methodist World Peace Award in 1987 and was made an Honorary Freeman of Dudley Borough in 1981. Uniquely he was also made a Freeman of the district of Lochaber in 1990. He was awarded the MBE in 1959. Chair of the Bert Bissell Memorial Society and local Councillor Steve Waltho said:
"Our sincere thanks go do Deb and her team of volunteers for hosting this simple World Peace Day event. Bert Bissell MBE was a local man but a major player in the world peace movement.
"He constructed the highest War Memorial in the UK on the summit of Ben Nevis and our short walk on the 21st September from St John's Church to the highest point in Dudley where a bench is dedicated to him reflects our commitment to world peace. We would love anyone committed to that ethos to join us."
Bert is also remembered by the Bert Bissell Memorial Society each August on the anniversary of VJ day with a climb to the top of Ben Nevis where Bert and his bible study class built, by hand a peace cairn in 1945 which today is still the highest war memorial in Britain.

He spent his life working with young people, and his Bible Study class which started in Vicar Street in 1925 is still running, now in its 96th year operating from Dixons Green Methodist Church with his chosen successor Astley Blake. A famous member of the Bert Bissell bible study class was the Dudley footballer, Duncan Edwards.

The Gentleman Songsters in 1978 went on the annual Ben Nevis Climb with Bert and were the first choir to sing at the summit of Ben Nevis. Bert climbed Ben Nevis 107 times, his last climb being at the age of 89. Deb Brownlee from St John's Church Preservation Group added:
"We are so pleased to be able to get together again for World Peace Day as the Coronavirus uncertainty begins to recede. Last year we could only jointly arrange an online event and to be able to actually invite and meet people again this year is very uplifting.
"We have arranged this simple and friendly event to acknowledge World Peace Day and again honour Bert Bissell MBE who inspired so many people during his life and worked so hard to encourage peace between nations. "
Walkers are invited to come along to St John's Church in St John's Road, Kates Hill, Dudley on World Peace Day, Tuesday 21st September for around 5pm for refreshments before starting the walk which takes about fifteen minutes each way and will include a short talk at the bench. After the walk all are invited to the St John's Church Preservation Group community room for a meeting with the Bert Bissell Memorial Society, followed by a toasted teacake supper.
There is no charge for the event, donations are welcomed towards the refreshments and all are welcome.
Further information from St John's Church Preservation Group on 07871 195042.