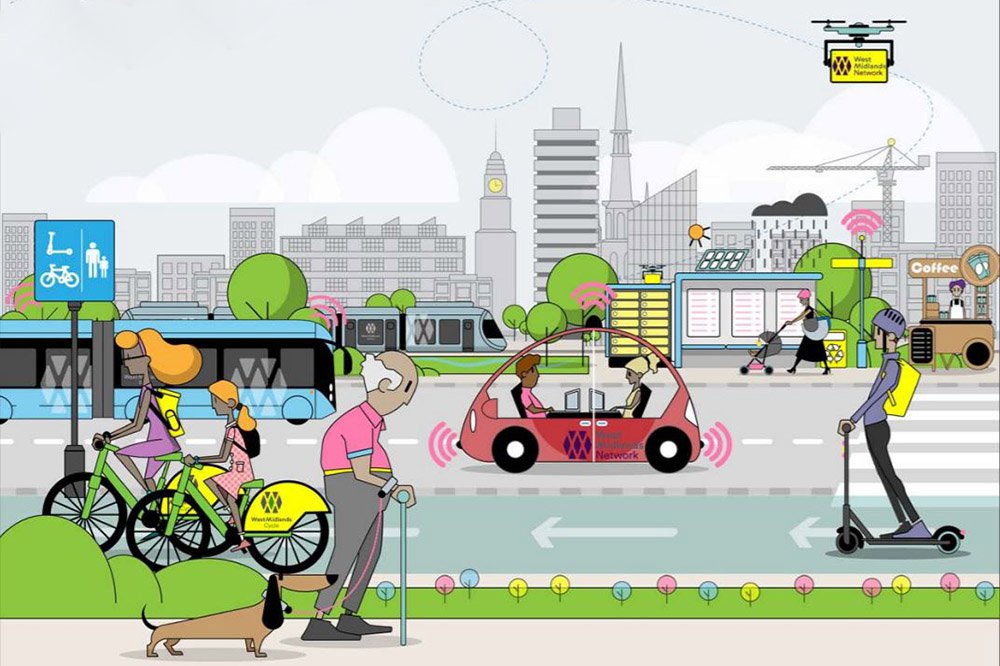 A climate change challenge is set to be at the heart of the region's updated transport plan
The revised plan will also look to build on changes seen during the coronavirus pandemic – by further encouraging more cycling and walking, and cutting car use. Recent surveys carried out in the region show that three-quarters of people enjoyed seeing less traffic on the streets during lockdown, while levels of cycling and walking have hugely increased.

Further technological innovations, such as autonomous vehicles, the growing 5G network, better use of data, drone technology, e-bikes and e-scooters, are also likely to further change the way people live, work and move around the region.

Now Transport for West Midlands is to revisit the Local Transport Plan and wants to gauge the views of the public, transport partners and business as the plan develops.

The current plan, called Movement for Growth, was agreed in 2016 and showed how the arrival of HS2 would be used to trigger an expansion in local rail, tram and bus networks – construction of many of these is already well underway. But now this is in need of an update to ensure it delivers on the region-wide pledge to build towards a zero-carbon economy through the #WM2041 programme, as well as considering the impact of both new technology and the coronavirus pandemic.

The revised plan will also consider how to support the health and fitness of the region by encouraging more cycling and walking, and how to ensure all communities can benefit from investment. Mayor of the West Midlands Andy Street said:
"So much has changed since we last reviewed our transport plan for the region, with technology changing at great pace and many adopting new daily travel habits in light of the coronavirus pandemic and subsequent lockdown.

"Over the last year we have also made a firm commitment as a region to move to a zero-carbon economy and face up to our moral responsibility of tackling climate change.

"Now we are looking to reshape our transport plans to reflect these changes and ensure we deliver a transport network which meets the needs of our people and businesses while improving our environment."

Members of the public will be asked to help shape the proposals. To register interest in taking part in the research, fill in the the online form.