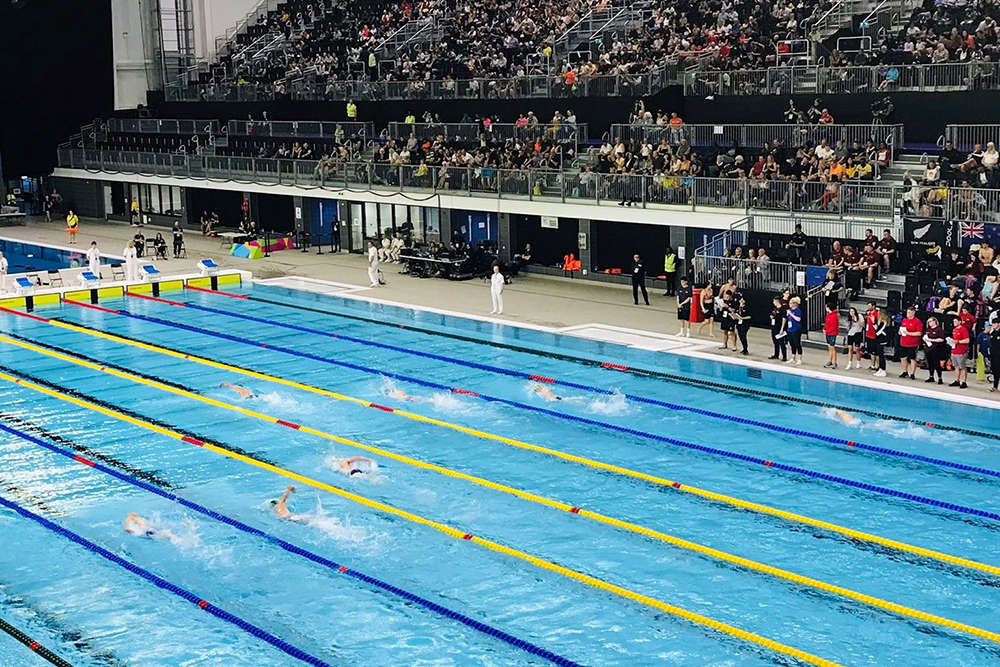 Junior swimmers compete at Sandwell Aquatics Centre for the first time, at test event Prep the Pool, in preparation for Birmingham 2022 Commonwealth Games
Birmingham 2022 has passed a significant milestone on the journey towards the Commonwealth Games this summer, as it successfully delivered its first official public test events.
Happening on the same day in two different parts of the region, the Müller Birmingham Diamond League event at Alexander Stadium, and the 'Prep the Pool' swimming event at the newly built Sandwell Aquatics Centre were both safely and successfully delivered.
With a record crowd watching medal winning heroes like Dina Asher-Smith, Keely Hodgkinson, Laura Muir, Holly Bradshaw, Hannah Cockroft and David Weir, stewarding, and transport were put to the test as Perry Barr got ready ahead of the biggest multi-sport event to happen in the country since the London 2012 Olympic Games.
At the newly built, Sandwell Aquatics Centre, over 300 junior swimmers took their turn racing in the 10 lane 50m Commonwealth Games pool, as part of a competition day that replicated the opening day of aquatics at Games time. Dina Asher-Smith, 200m World Champion said:
"Being British I wanted to come to Birmingham in this beautiful new stadium and put on a show."
Tickets for the Birmingham 2022 Commonwealth Games, 11 days of show-stopping action taking place from 28 July – 8 August 2022, are still available.
Visit birmingham2022.com for more information.