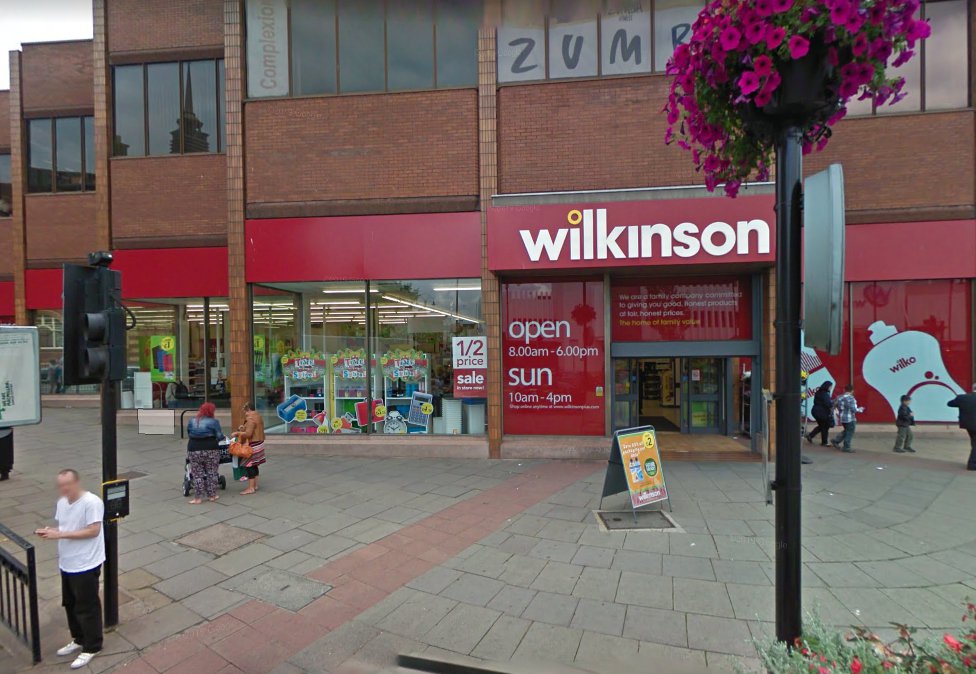 The former Wilko unit where the new store will be based
Compton Care has confirmed it will be returning to Wolverhampton City Centre in October as it gets set to open its biggest store to date.
The charity will take over the former Wilko unit on St George's Parade, creating its first Retail Plus Superstore offering 10,000 square feet of fashion, furniture, electrical goods, a dedicated kids department and a brand-new range of giftware called 'Gifts that do good' all under one roof. The store will also feature a Compton Café so shoppers can pick up a drink and snack after a hard day's shopping.
The charity will also be using the space to host a series of community groups, events and initiatives for people living or supporting someone with an incurable illness, as well as those affected by bereavement of any kind.
The move marks Compton's reinvestment in the city centre, following the vacation of their Garrick Street Store in March 2019 to make way for the development of the City's new Learning & Development Quarter. Hamish Shilliday, Director of Income Generation for Compton Care, said:
"We are so excited to be moving back into the City Centre with our brand-new concept Retail Plus store. It will encompass the very best of Compton Care retail under one roof, plus it will generate new employment roles, including a store manager, assistant managers, full time sales assistants plus lots of exciting volunteer opportunities.
"We're also thrilled to be working with local talent, including students from The University of Wolverhampton, who will be able to utilise the store to showcase their fashion and furniture creations, as well as upcycling products for the store to sell in a bid to reduce textile waste and landfill.
"We have had support from a range of local businesses and the council and we couldn't open a store like this at a time like this with the support of our community."

The charity will be spending the coming months preparing the store ready for an official opening in October 2020. In the meantime, the charity is looking for donations of pre-loved items to stock the store. Mr Shilliday added:
"We want to ensure our new store is filled to the brim with the pre-loved items for the public to buy when doors open. Lockdown has offered the perfect opportunity to have a sort out, so why not donate those items to help stock our store?
"Not only do we want to create a space filled with a variety of products for shoppers we also want to raise as much money as possible to help fund specialist care for local people living with incurable illnesses."
The charities stores are a vital source of income raising over £1 million every year towards providing essential patient care.
Earlier this week Compton confirmed a selected number of locations will be used as dedicated donation stations to enable the public to safely donate their items. More information on locations and times of donation stations can be found at comptoncare.org.uk or by calling 0300 323 0250.