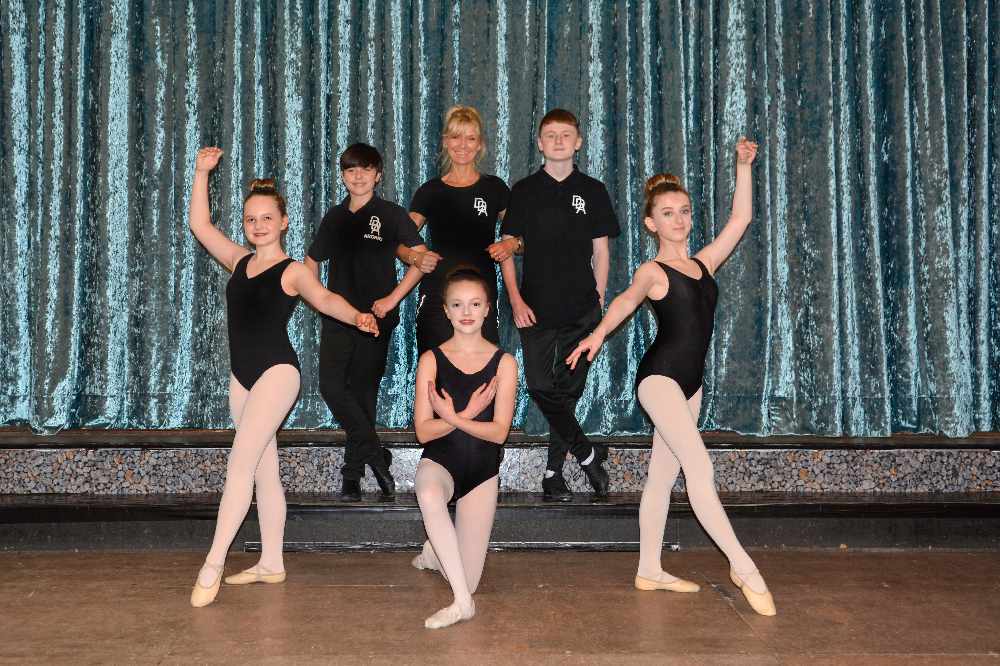 (L-R) Emily Garrington, Archie Turner, Debbie Baggott, Leoni Jennings, Kyle Robinson and Holly Badger
Cradley Heath's Debonair Dance Academy, currently enjoying its 20th year, has plenty to celebrate as five young students have been put forward for seven nominations at prestigious UK dance awards.
Over the past 20 years, principal Debbie Baggott has achieved a 100% pass rate for students taking exams with dance association, IDTA. Results for the academy's October exam sessions have once again continued the 100% success rate and this year individual scores for some dancers reached highs of 94%.

From over 200 successful dancers who all train at Debonair Dance Academy on School Street, five students have been put forward by IDTA to represent Debonair Dance Academy at the IDTA 2020 Awards, breaking a record for the school. Between them, as individuals, they have been nominated for seven different awards where they will perform alongside the other highest-scoring dancers from all over the country.

Holly Badger, aged 13 from Kingswinford received 3 nominations from achieving 91% in Grade 5 Ballet, 92% in Grade 5 Tap and 93% in Freestyle Star 1.

Archie Turner aged 12 from Rowley Regis received the 94% score for his Freestyle exam. Emily Garrington aged 12 from Netherton received 91% in Grade 5 Ballet. Leoni Jennings aged 13 from Rowley Regis achieved 90% in Grade 5 Ballet and Kyle Robinson aged 15 from Cradley Heath achieved 91% in Intermediate Tap.

The Ballet and Tap candidates will go to Manchester in February to compete for recognition and trophies, whilst the Freestyle candidates will compete in the spring at the Midlands Art Centre. Principle of Debonair Dance Academy, Debbie Baggott, said:
"I'm incredibly proud of all my students who have attained wonderful results this year. I'm delighted that these five pupils have been recognised for their talents and we wish them every success going forward."

These results and nominations mark a very successful end to the 20th anniversary year for the school who performed in New York on Broadway in July and performed to hundreds of people at Wolverhampton Grand Theatre in May. Many former students of the school have also secured West End and UK Touring contracts during the year.
2019 will conclude with the academy's annual pantomime that will be performed on 14th and 15th December at their dance studio theatre on School Street, Cradley Heath.

For more information on Debonair Dance Academy please call Debbie on 07743181754 or make contact via Facebook at facebook.com/DebonairDanceAcademy.