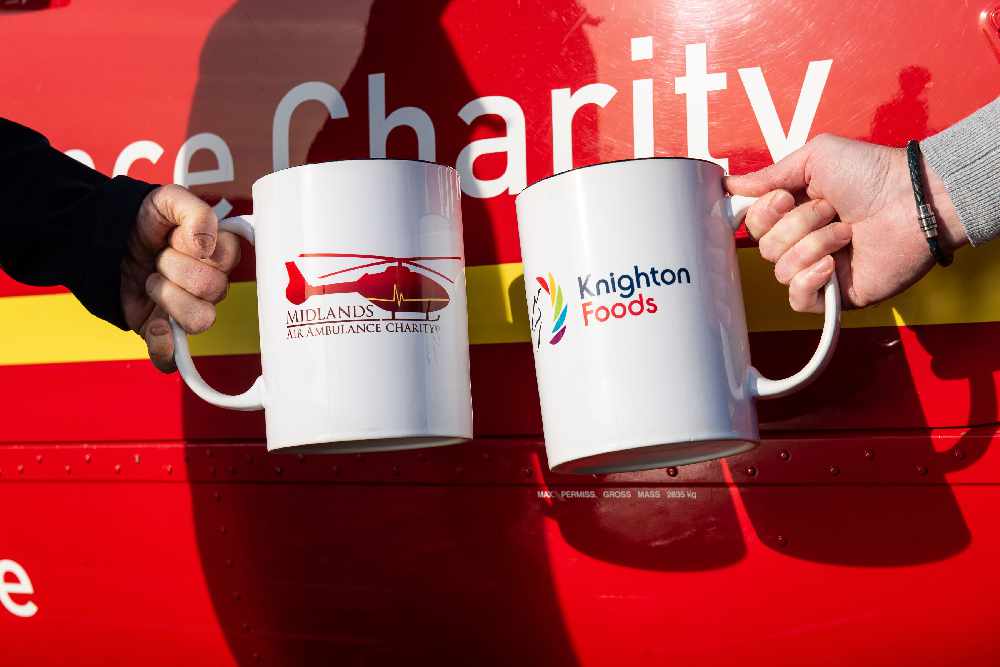 Midlands Air Ambulance Charity is offering West Midlands supporters free hot chocolate this January, to help fuel its lifesaving service.
Thanks to the charity's partnership with Staffordshire-based food manufacturer, Knighton Foods, fundraisers can request 1kg bags of hot chocolate powder, enough to make 50 delicious cups for friends, family or colleagues.
The campaign is in conjunction with National Hot Chocolate Day, which officially takes place on Friday 31st January 2020. Supporters interested in taking part can request their free chocolate and download a fundraising pack now at midlandsairambulance.com/hotchocolateday. Emma Gray, fundraising and marketing director for Midlands Air Ambulance Charity, says:
"We're extremely grateful to Knighton Foods for partnering with us on this campaign for National Hot Chocolate Day. It's a fun and easy way for our supporters to raise funds, and a great excuse for a social between friends and colleagues."
David Street, marketing manager for Knighton Foods, added:
"What better way to celebrate the end of January then with a cup of hot chocolate? National Hot Chocolate Day is a fantastic way that everyone can support Midlands Air Ambulance Charity.
"This amazing charity operates solely on the generosity of business and individuals across the region for its daily missions and together with the team we're pleased to be able to play a part in getting everyone involved."
To find out more about how you can raise funds for Midlands Air Ambulance Charity by indulging in a hot chocolate, visit: midlandsairambulance.com/hotchocolateday or follow the organisation on social media.