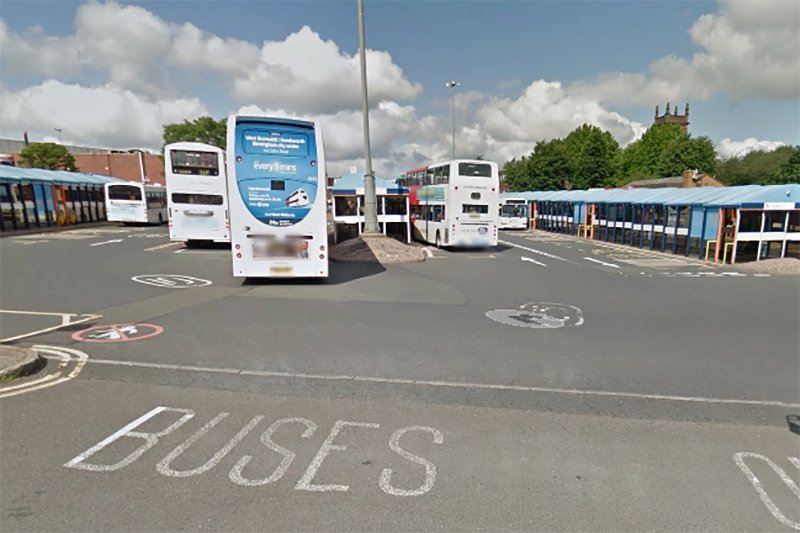 A major £9 million revamp of Dudley bus station, which will see it linked to the Midland Metro, is expected within five years.
Work to improve the town's outdated base has been in the pipeline since 2014 but the project was put on hold last year. Dudley Council's regeneration boss has now said that work could start before 2022.
Councillor Khurshid Ahmed, cabinet member for planning and economic regeneration at Dudley Council, said the delay was down to the project becoming much bigger – after it was tied in with the Metro. The Metro is due to be extended through the town and stop at the bus station, creating more direct links to the wider Black Country.
The project is a joint operation between Dudley Council, the Midland Metro Alliance (MMA) and Network West Midlands. Councillor Ahmed said the plans were in the 'very early stages'.
MMA, which is working on behalf of the West Midlands Combined Authority, expects work on the tram route to begin in 2019 and to be open for passengers by 2023. Councillor Ahmed said:
"There are clear plans, which are absolutely great for Dudley. I expect the terminal to be built much quicker than 2022. The tram will travel up Castle Hill, go along Castle Street and will come through Dudley bus station.
The people of Dudley have been deprived for too long and it is not acceptable. It will be a great hub of transport and will transform the area.The opportunities are huge."
The terminal will be compromised of a redeveloped bus station, which will alone cost £6,830,000. And plans are being made to improve access for buses at the station by making entrance and exit points easier.
The tram stop will be part of the new Midland Metro line, which will be built between Brierley Hill and Wednesbury. Discussions with Cavendish House, which is an eyesore block of flats on Trindle Road, concern access to the bus station.
The terminal would allow passengers to catch bus and tram services in close proximity, allowing them more direct links to travel across the Black Country and West Midlands area. The Metro line will run for seven miles along the old South Staffordshire Railway line.
A tram service will travel between Wednesbury via Great Bridge, Dudley Port, Dudley town centre at the new terminal, the Waterfront and Merry Hill, before terminating in Brierley Hill town centre.